His Holiness the 14th Dalai Lama to bless Ladakh
By
Stanzin Desal
LEH, Jul 24, 2015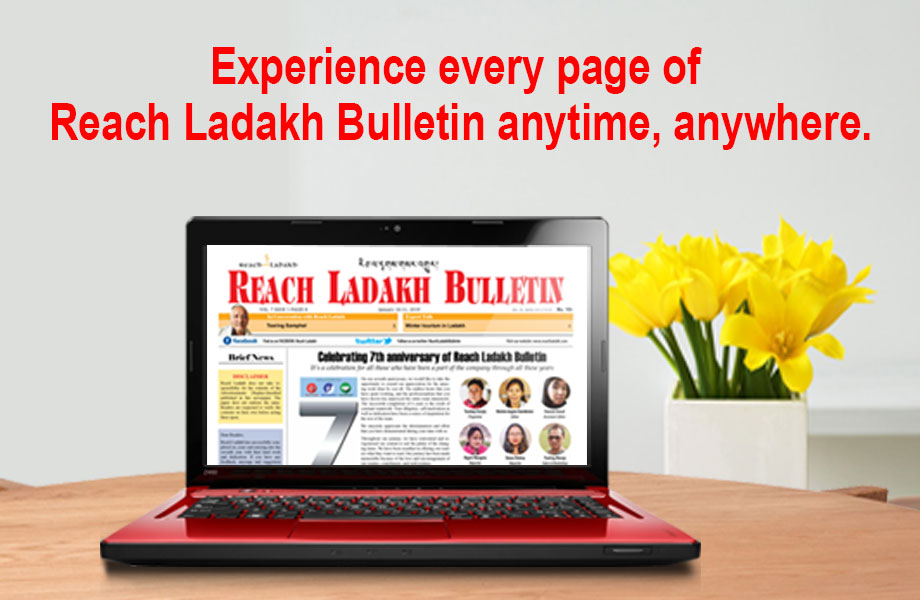 LEH :
His holiness the 14th Dalai Lama to visit Leh on 27th July. Ladakh Buddhist Association, Ladakh Gompa Association and Spituk Monastery hold a press conference on 22nd July at LBA Office. The conference was called to brief about the His Holiness stay for five days.
His Holiness will be preaching the public for one day and will be having an interaction with all the students from class 6th till university level.
Ladakh Gompa Association President, Lobzang Samstan urges all the youth to participate in the interaction on 28th July. All the students studying in Leh are requested to come in their school uniform along with their identity cards. Student studying outside Leh can get a pass from their respective student union or from LBA Youth Wing office.
Tsewang Thinles, President –LBA, expressed the fortunate of Ladakhi people to get the blessing of His Holiness again. He appealed the interested people who want to contribute in the Tenshug offering to enlist their names as early as possible in the Ladakh Buddhist Association or Ladakh Gompa Association offices. He urges people to maintain decorum during the sermon.
One of the main reasons for the visit of His Holiness Dalai Lama is to attend the Summer Higher Buddhist Council (Pegon Yarchos Chenmo) at Spituk Labrang on 29th July at Spituk. The Buddhist council is organized by the Spituk Galden Targyasling on the advice of His Holiness.
Pegon Yarchos Chenmo was first held in Central Institute of Buddhist studies and was organized by Likir, last year.
Yarchos Chenmo is a council session in which apart from engaging in religious rituals, debate and discussion among all the school of Buddhism is carried on. The main highlight of Yarchos Chenmo this time is the participation of around 300 school students including Muslim schools along with some 300 monks from different monastery and scholars. The discussion and debate will be carried on subject matter like Buddhism and science, environment, cultural and moral values, habits and discipline.
Spituk monastery-Spokeperson, Geshes Thupstan Chosgyal, added that the council will be held for 15 days and on 29th July or the opening day is exclusively for the participating monks, students and invitees only. Interested people can take part from 30th July onwards.
His Holiness will be preaching "Lobjung Tsig rGyad ma" to the devotees for one day on 30th July, at Jevetsal, Shey.