HH Dalai Lama to arrive in August at Spituk Monastery
By
Reach Ladakh Correspondent
Spituk, Apr 28, 2015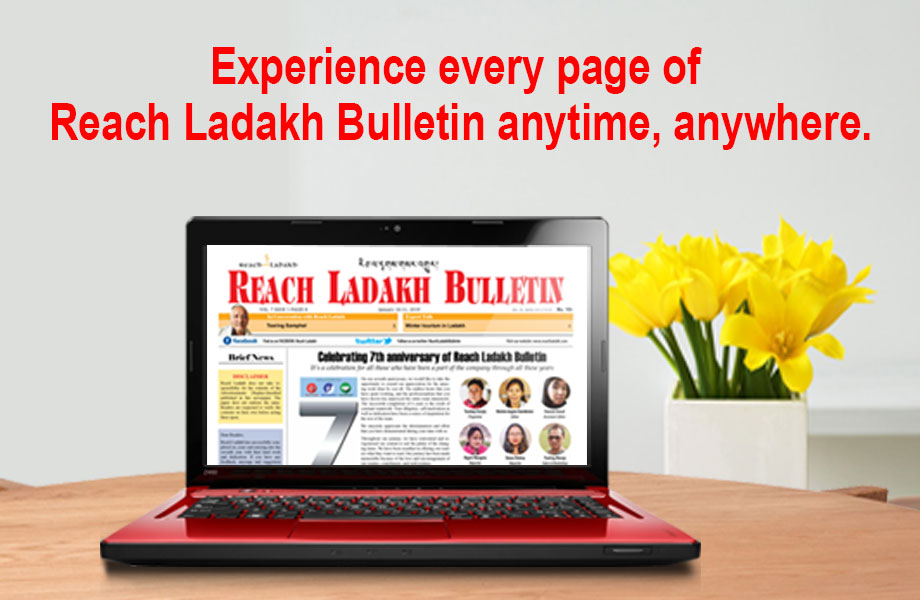 Spituk :
In view of proposed visit of His Holiness the 14th Dalai Lama to Spituk Monastery in August. CEC Rigzin Spalbar visited Pegon Phagspa Nastan Bakula Institute Spituk on 20th April. 
Rigzin Spalbar inspected the Old Spituk Labrang site where the 15-days intensive residential course on Buddhism for monks from different monasteries of Ladakh will be held in the presence of His Holiness the Dalai Lama in the month of August.
While inspecting he assured to prepare a project by the Council based on the demands of the monastery and submit it to the state govt. at the earliest possible and try his level best to get this project sanctioned from the govt. 
However, to carry out some important works he directed all the concerned officers and engineers to look into their schemes for undertaking important works and in this regard a meeting will be convened on 17th April, added Spalbar. 
The monks of Spituk Monastery headed by Chakzot Thupstan Shesnyn, Nambardar, Sarpanch and villages put forth some demands to Rigzin Spalbar and Councilor Phyang Tsering Sonam.
It includes ground levelling, repairing of the old Labrang house, construction of kitchen, construction of rooms for resource persons, construction of 20 sets of common toilets and bathrooms, construction of link road to the venue, repairing of entrance gate, electrical connections, boring of one submersible pump for drinking water at the venue, tiling of footpath and verandas etc.