HH Dalai Lama inaugurates 12-day 4th Yarchos Chenmo in Thiksay
"We human beings of the 21st century should practice and be more sensitive about love and compassion
By
Stanzin Dasal
THIKSEY, Aug 17, 2016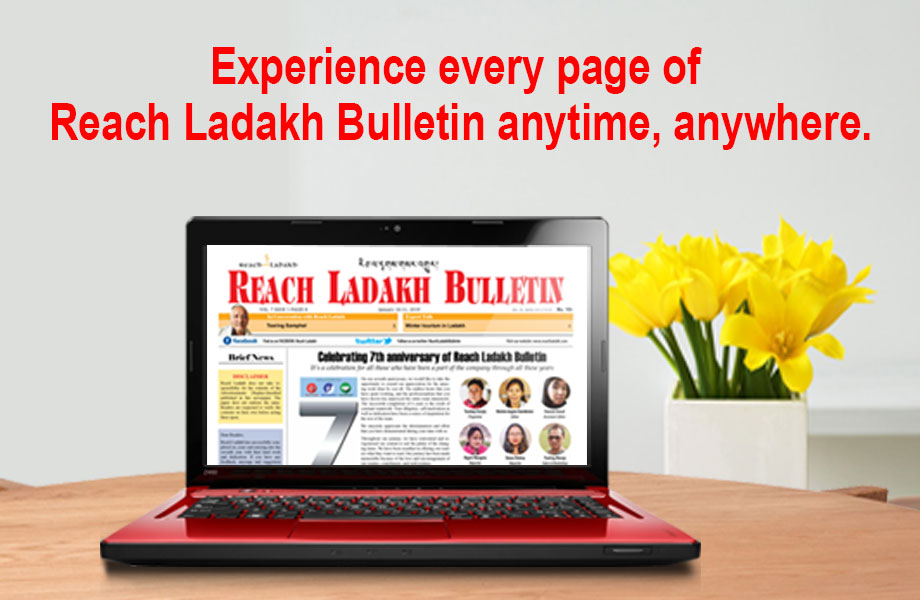 THIKSEY :
The 4th Summer Highest Buddhist Council (Thikgon Yarchos Chenmo) was inaugurated by His Holiness the 14th Dalai Lama on August 9 at Thiksay monastery. The council will be carried out for twelve consecutive days and is organised by Thiksay monastery. The new temple hall (Photang) was also consecrated on the same day.
Addressing the devotees His Holiness said that the problems and fights in today's world are caused because of the human differences in economic background, caste, colour, creed, religion etc. He further added that all problems are human made and it can be settled down if people think broadly without any discrimination and ego.
Stressing on the importance of having the thought of human being first for a peaceful world, His Holiness urged to treat everyone equally irrespective of any background or class they come from.
He further added that every religion talks about Peace, Love and compassion and we should act for the benefit of all sentient beings.
Highlighting the Buddha's saying he advised people to understand and analyse the teaching before following and believing it blindly out of faith.
Talking about the peace and harmony between everyone in Ladakh he asked people not to confined it in Ladakh itself but rather spread the message in every part of the world.
Galden Thi Rinpoche and Thiksay Khanpo Rinpoche also imparted their wisdom and His Holiness was honoured with a gold medal as a gesture of gratitude by Thiksay Khanpo Rinpoche.
Mohammad Javed Sheikh and Maulvi Abdul Qayum Naqvi also spoke on the occasion and expressed the importance of non-violence, peace and compassion to prevail in this world. They called the Nobel Peace prize winner as the epitome of peace.
Appreciating both the Shia and Sunni leader for the message they delivered, His Holiness said, "I am deeply touched by the words and the message of peace should be imparted and spread all over the world."
Minister for Co-operative and Ladakh Affairs, Chhering Dorjey and CEC, Dr. Sonam Dawa also spoke on the occasion.
Debate and discussion were carried out by the monks and students of different schools on different topics.
His Holiness also had an interactive session among the youths where different queries of the student on impermanence, schools of Buddhism, overcoming the anger, value of life and many were taken.
Yarchos Chenmo was organised and initiated every year after the recommendation of His Holiness to make people understand the religious education, moral education and to promote inter-religious harmony in Ladakh.
The council was attended by Galden Thi Rinpoche, The Arahat Bakula Rinpoche, Thiksay Khanpo Rinpoche, Geshes, Monks, Minister for Co-operative and Ladakh Affairs- Chhering Dorjey, MLA- Nawang Rigzin Jora, CEC- Dr. Sonam Dawa, Religious heads, many other dignitaries and students.
First Yarchos Chenmo
CIBS
Second Yarchos Chenmo
Likir Monastery
Third Yarchos Chenmo
Spituk Monastery
Fourth Yarchos Chenmo
Thiksay Monastery