H H Chetsang Rinpoche celebrates his 71st birth anniversary in Ladakh
By
Kunzang Chorol
SHACHUKUL, Aug 17, 2016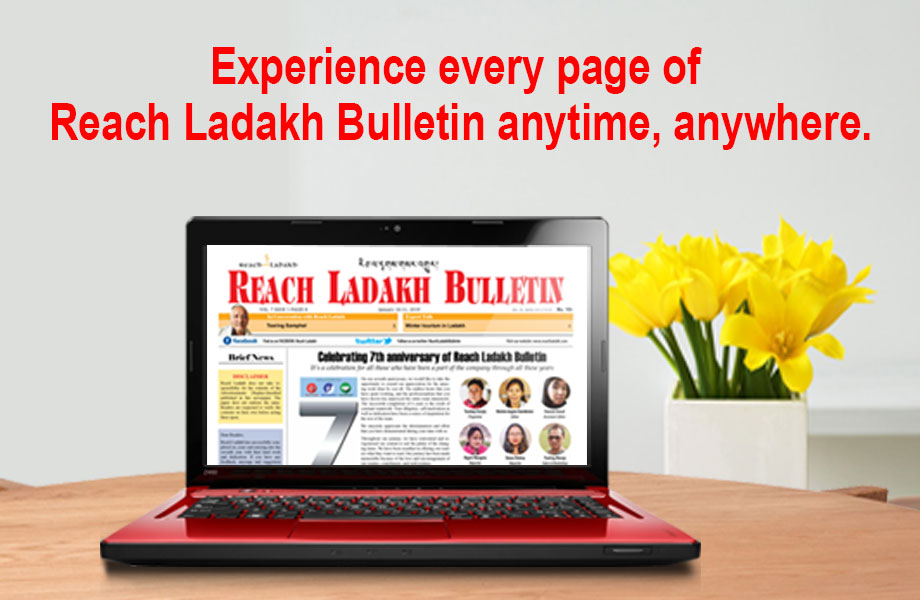 SHACHUKUL :
Thousands of devotees with great fervor and prayer of long life celebrated the 71st birth anniversary of His Holiness the 37th Drikung Skyabgon Chetsang Rinpoche on August 6 at Shachukul Monastery.
On the occasion, newly silk brocade Thanka of Lord Buddha was consecrated and unveiled.
His Eminence Togdan Rinpoche, CEC- Dr. Sonam Dawa Lonpo, MLA- Nawang Rigzin Jora, LBA, President -Tsewang Thinles, Khanpo Rangdol and many other dignitaries were present to wish and congratulate His Holiness.
Highlighting the contribution of Skyabgon Chetsang Rinpoche towards the environment protection, promotion of education and many others in Ladakh through different projects and teachings all the speakers emphasised everyone to cooperate in making the society of Ladakh better.
Expressing his gratitude to each and everyone, His Holiness Chetsang Rinpoche said, "My dream is to make the entire Himalayan region an organic place for better health and environment with the growing health problems and complication from the food and pollutant environment."
Skyabgon Chhetsang Rinpoche has started the project with two primary objectives: 'Go Green' which focuses on preserving the fragile and unique ecosystem of Ladakh through large scale plantation of trees. 'Go Organic' focuses on encouraging and supporting traditional eco -friendly agriculture practices and pastoral community of Ladakh to preserve the rich traditional knowledge of the land. Likewise, the Ice Stupa project has started with the objective to address the water scarcity being faced by many villages in Ladakh in the early spring for agriculture activities in the wake of shrinking natural glaciers over the last few decades.
The political leaders assured to extend every support in establishing an alternative University in Leh to ensure quality education for all with special emphasis to provide the opportunity of higher education for the students from poor families.
Councillor, Durbuk-Tashi Yakzee and Councillor, Chushul- Konchok Stanzin expressed gratitude to His Holiness Chetsang Rinpoche for his invaluable contributions and requested for his continued blessings to the people in future.
Colourful culture performance was presented by the different villages of Changthang Lalok region.