Gustor Festival celebrated at Spituk Monastery
By
Padma Angmo
Spituk, Jan 24, 2015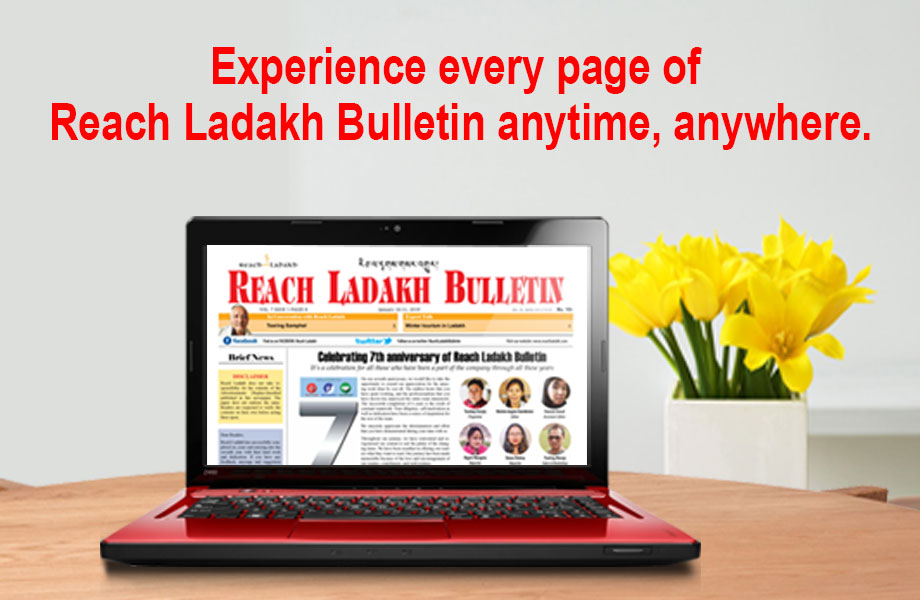 Spituk :
The annual festival of Spituk Gustor was celebrated on 18th and 19th January at Spituk Monastery . It is celebrated according to the Tibetan Calendar in the eleven month. This festival is famous for the mark of victory over evil which has been started in the 11th century. During this festival monks from different monasteries such as Stok, Sankar, Saboo and Spituk congregate at the monastery. The monks wear the masks of religious deities and performed the dance which represent the Protector, Guardian, Gods and Goddesses and mythological stories related to the Buddhism. 
The masks dances are performed for main two days but the prayer started seven days before. The festival is known for bringing peace, prosperity, harmony and tranquility among the people. The images of evils is burnt to symbolized the end of evil and the festival. Mask dance or cham dance are incredible to watch. The cham are performed to strengthen the message that good always win over the evil. People from every corner of Ladakh came here to see this festival and visited the monastery to get the blessing of Lord Buddha and other powerful deities.
Lobzang Rabchung, a monk emphasized that, before the festival started there is a one week prayer programme organized by all the different monks who are from various monasteries who gather in main assembly hall, they take the permission from protectors to unveiled the amulet from protectors. Whole year the amulet are covered but only during the festival it is uncovered. He also said that the main purpose of celebrating this festival is for world peace, happiness and for the welfare of all sentient beings.   
The Spituk Gompa was founded in 11th century by Od-De, the elder brother of Lha Lama Changchub-od when he came to Maryul in the 11th century. The Gompa was named Spituk (means an exemplary) after a Lama Lotsawa Rinchen Zangpo, a great translator visited to that place and predicted that an exemplary religious community would rise. Initially the Gompa was run according to the Kadampa school then during the reign of Gragspa Bumde he converted to Gayluk pa order. There is also a collection of ancient masks, antiques arms and fine Thangkhas (means cloths painting). At the top of the hill there is a Mahakala Temple, containing the shrine of  Vajrabhairava. The terrifying face of Vajrabhairava is unveiled only during the annual festival in January. At the beginning the monastery was founded as red hat institution latter in 15th century the monastery was taken over by yellow hat sets.The monastery also has a statue of the female Bodhisattva Tara (also called Dolma). The monastery has a room dedicated to images of Tara and it is called Dolma Lhakhang or the Temple of Tara.