Genext Forum "Ray of Hope for needy" inaugurated on Nauroz
By
Reach Ladakh Correspondent
Chuchot, Mar 25, 2015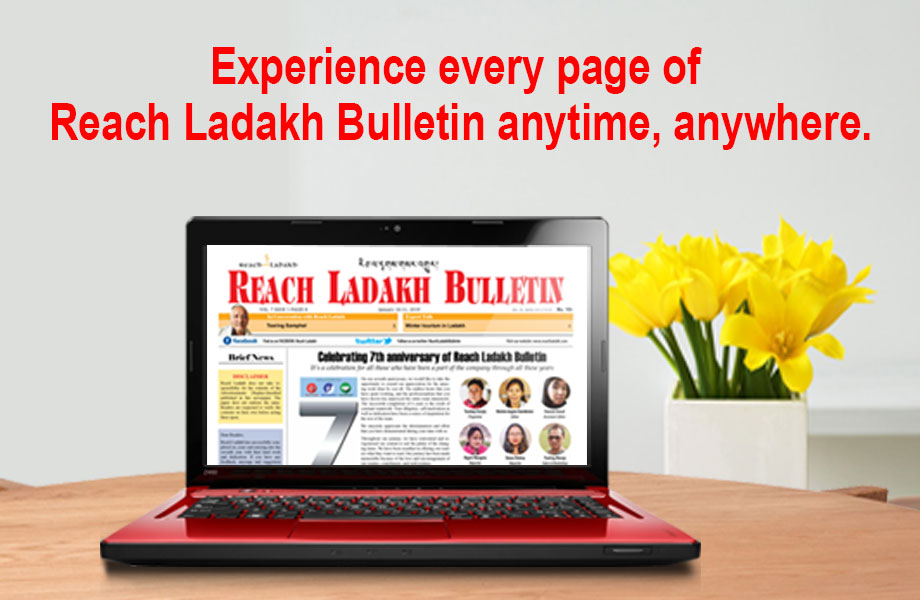 Chuchot :
Eid-e-Nauroz was celebrated with great enthusiasm and festivity at Imam Khomeini Chowk Chuchot on 21 March. The event was organized by GENEXT Sports and Social Welfare Society Chuchot. CEC, LAHDC, Leh Rigzin Spalbar was the Chief Guest while EC Tourism Mohd Shafi Lassu was the Guest of Honor.

During the event, CEC inaugurated the Genext Forum "Ray of Hope for needy".

The programme began with the recitation of the holy Quran followed by the recitation of Naat-e- Shareef, lecture competition on the topic 'Women Empowerment' and a quiz competition among various schools.

In lecture competition Government High School Chuchot Gongma, Siddhartha High School Stok, High School Thiksey, Druk Padma Karpo School Shey, Imamiya Model School Leh, Islamia Public School Leh, Imamia Mission School Chuchot and Moravian Mission School Leh participated.

Likewise in the quiz competition Jawahar Navodaya Vidyalaya Leh, Govt Higher Secondary School Chuchot, Govt Girls Higher Secondary School Leh and Lamdon Model Senior Secondary School Leh participated.

CEC Rigzin Seal bar while speaking on the occasion said that Nauroz is being celebrated all over the world since 3000 years ago as Forestry Day. This event was originated in well-planned manner to give support and contribute towards public awareness & the importance of the forests.

CEC appreciated the efforts of GENEXT Society for having organized such a programme and also for holding various social cum volunteer, sports activities and on working for improving the education system. CEC assured every possible support to GENEXT Society.

CEC said that it is the responsibility of the parents to give moral education to their children with quality education. Referring to the women empowerment CEC said that the women are well qualified in Ladakh. He urged the young women generation to come forward for over all development of the society and take part in every developmental activity. He said that LAHDC has decided to give 30% reservation for women in LAHDC.

Sheikh Mohd Javed Zubdavi, Councillor Upper Leh Ven. Lobzang Nyantak, Add. SP T.Gyalpo, District Officers, President Anjuman Imamia, Leh Ashraf Ali Barcha, President Anjuman Moin-ul-Islam Haji Ghulam Rasool Lassu, Chairman Imamia Mission School Chuchot Syeed Naqi Shah Razvi also spoke on the occasion.

A large number of men and women from Leh, Thiksey, Shey, Chuchot were present on the occasion.

In the end, CEC distributed prizes among the winners and participating students.

Meanwhile in Phyang under Moinul Quran wal Itraath Phyang organized Navroz at Imam Bara Phyang on the same day. The event was headed by Alhaj Sheikh Ghulam Hadi.

Hundreds of people participated in the eid nimaaz and special prayers were held for peace, unity and brotherhood among all religions. Maktab students also participated in the event and that was appreciated by Alhaj Sheikh Ghulam Hadi in the form of prizes. Continuing with the Nauroz celebration, society also organized Archery Competition at Phyang.