Christmas celebrated at the new Moravian Church
By
Fatima Ashraf Barcha
Leh, Dec 30, 2014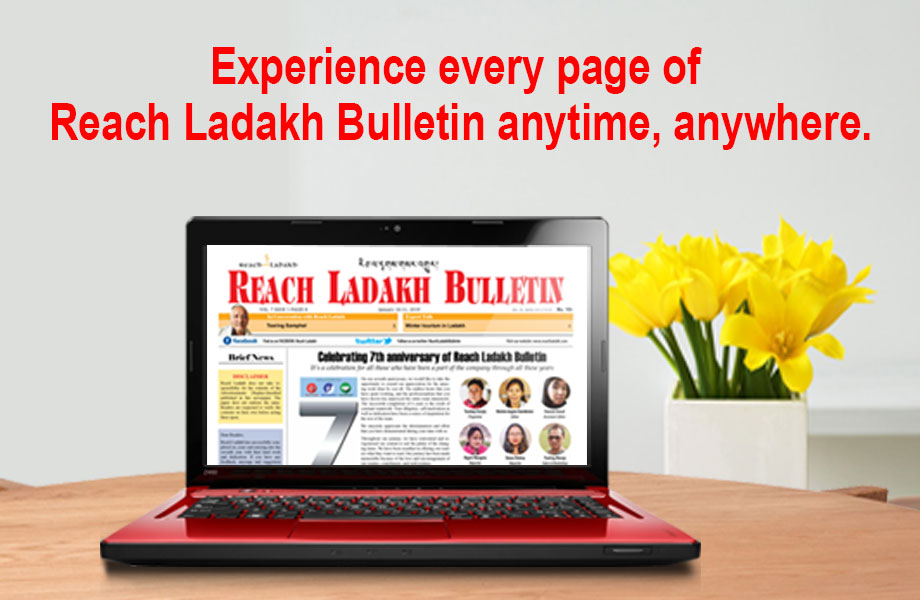 Leh :
The Christian community of Leh gathered at the new Moravian Church on 25th December to celebrate the occasion of Christmas. The celebration began with Rev. Elijah Gergan reading a few verses from the holy Bible, followed by carols sung in English, Urdu and Bhoti.

Pastor Elijah Gergan narrated the story of the of the three wise men (magi), who had made long ardours journey in search of the new born Christ. He related their journey to the journey of human life which is not always easy, but with faith in the guiding light of the Almighty every obstacle however tiresome it be, becomes easy to tackle and the outcome of such journeys always give a fruitful result. With everyone listening attentively the Rev. unfolded the meanings of the verses of the Bible that is relates to one's life which is filled with countless responsibilities that must be handled carefully. Everyone present in the mass prayed for the well being of the humanity at large and for Ladakh region and all its communities in particular.

Rev. Elijah Gergan said, "Christmas is a celebratory occasion of peace as it preaches the peaceful teaching of Jesus who is a symbol of hope in this conflicting world." He further wished all the communities of Ladakh a happy Christmas.