Buddha Jayanti celebrated in Ladakh, speakers appeal to follow the Buddha path
By
Stanzin Dasal
LEH, May 16, 2017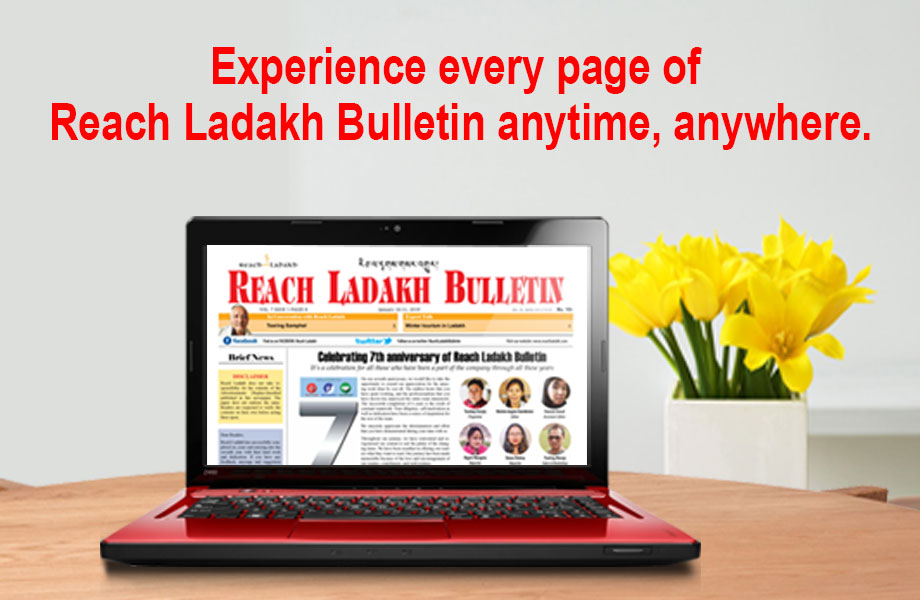 LEH :
Buddha Jayanti was celebrated by devotees in Leh on May 10 at Polo ground, Leh. The auspicious day is celebrated all over the world to commemorate the Birth, Enlightenment and Mahaparinirvana (death) of Lord Buddha.
His Eminence, Thuksey Rinpoche was the chief guest on the occasion. MP Thupstan Chewang, CEC Dr. Sonam Dawa, EC's, political heads, religious heads and many other dignitaries were present.
His Eminence, Thuksey Rinpoche said that the people of today's generation have less faith and belief in one's own religion as compared to the people of earlier times. His Eminence advised to walk on the path of Lord Buddha and to practice good heart, moral values and selfless attitude in order to promote and live in peace and harmonious world.
Talking about the importance of culture and preservation His Eminence said, "Culture is not just about eating and wearing traditionally, it comprises of moral values and attitude of a person. We are known for good and compassionate heart and it is our responsibility to develop that inner change and values along with the materialistic world."
His Eminence appealed all the people to implement the teachings of Lord Buddha in their daily lives.
Twelve tableaus depicting the important stages of the Life of the Buddha were displayed by the student of the various schools of Leh. Along with it the procession 'Bumskor' was also carried out from Chowkhang Vihara and culminated at Leh Polo ground.
Speaking on the occasion, Dr. Lobzang Tsewang talked about the importance of practising the teachings of Lord Buddha in order to maintain and promote peace, prosperity and happiness among each other for a better world to live in.
Tsewang Thinles, LBA President talked about living in a healthy society with no social evil practices.
He said, "A true Buddhist is one who follows the teaching of Lord Buddha."
He further urged everyone to give importance on moral education in order to preserve the age old traditional and culture of Ladakh.
Sonam Tashi from Tia village was awarded appreciation certificate in recognition for his selfless work and dedication for imparting quality education to the underprivileged student of the society, especially in Khaltse block.
Cash prize and certificates were awarded to the position holders of Bhoti essay writing competition which was conducted by LBA Youth Wing on Ambedkar Jayanti.