15- day Yarchos Pegon Chenmo concludes
By
Rinchen Angmo Chumikchan
Spituk, Aug 28, 2015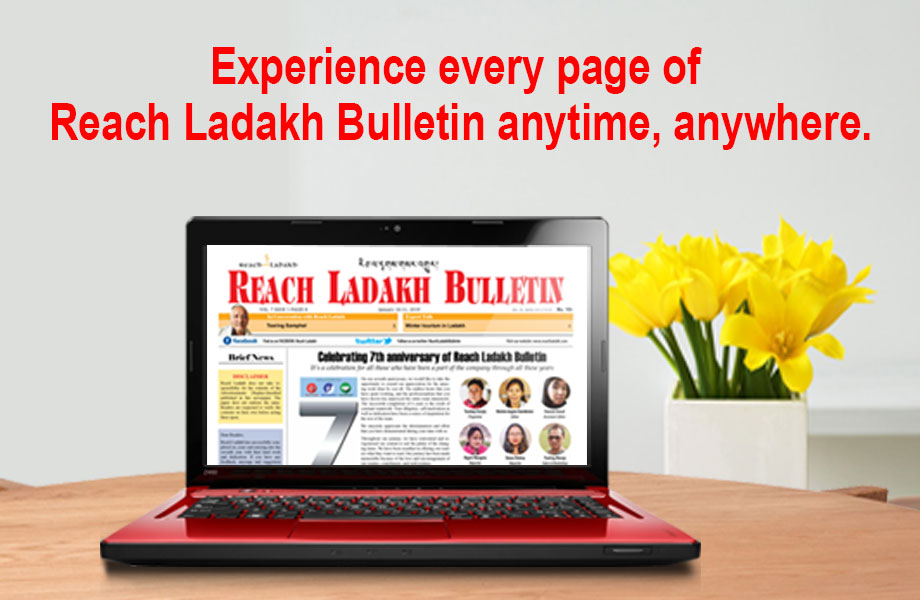 Spituk :
The 15-day long Summer Higher Buddhist Council known as Yachos Pegon Chenmo at Spituk concluded on a grand scale on 12 August. Over 9 Schools participated in the Council.
His Eminence Khenpo Rinpoche Nawang Chamba Stanzin was the Chief Guest on the occasion.
Geshe Konchok Wangdus presented the welcome speech and briefed about the 15 days long Summer Higher Buddhist Council. He said we took suggestions from people as how to make it better so that most of the people can benefit from this prayer & what changes are needed. Today we are encouraged and happy to complete this successfully. He termed the 5 days visit of His Holiness fortunate for all the people of Ladakh.
His Eminence Khenpo Rinpoche expressed concern over the dropping number of monks in the Monasteries; Rinpoche said that many monks after completing their studies are reluctant to come back to the Ladakh which results in shortage of Scholars in the monasteries. He informed that next year Pegon Yarchos Chenmo will be held at Thiksay monastery.
CEC, Rigzin Spalbar said, "It was organized within a short span and it is successful." He termed it as a dream which turned into reality.
Appreciating Geshe Konchok Wangdus he said that he got hold of the problem as he included the students this time.
Ven. Stanzin Namgyal of Lamayuru Monastery, Spalzes Wangmo of Ladakh Public School and Stanzin Thardot of Lamdon School also spoke on the occasion.
Spalzes Angmo termed it as 'Different' from other teachings as it was based more on interaction rather than teaching only. She requested to organize next time during the summer vacation so that most of the students can participate & benefit from this.
LGA President Geshe Lobzang Samstan, LBA President Tsewang Thinless and Gen. Thupstan Paldan also spoke on the occasion.
Later the Chief Guest felicitated the participants and stakeholders with citations for making the event a grand success. A cultural programme was also presented on the occasion.
Geshes Konchok Wangdus said that Yachos Chenmo is really important as today we are witnessing a lot of development taking place. With physical development, inner development is equally important. If we do not focus on inner development people become insensitive. The main aim of Yarchos Chenmo is to inculcate moral values in the youngsters. We should not harm others and try to help others.
Pegon Yarchos Chenmo is organised on the recommendation of His Holiness Dalai Lama. This is the 3rd Council in Ladakh; the first was initiated by Central Institute of Buddhist Studies.
Gen Urgain presented the vote of the thanks.