District Congress Committee, Leh demands equal share from J&K assets
By
Stanzin Dasal
Leh, Jan 10, 2020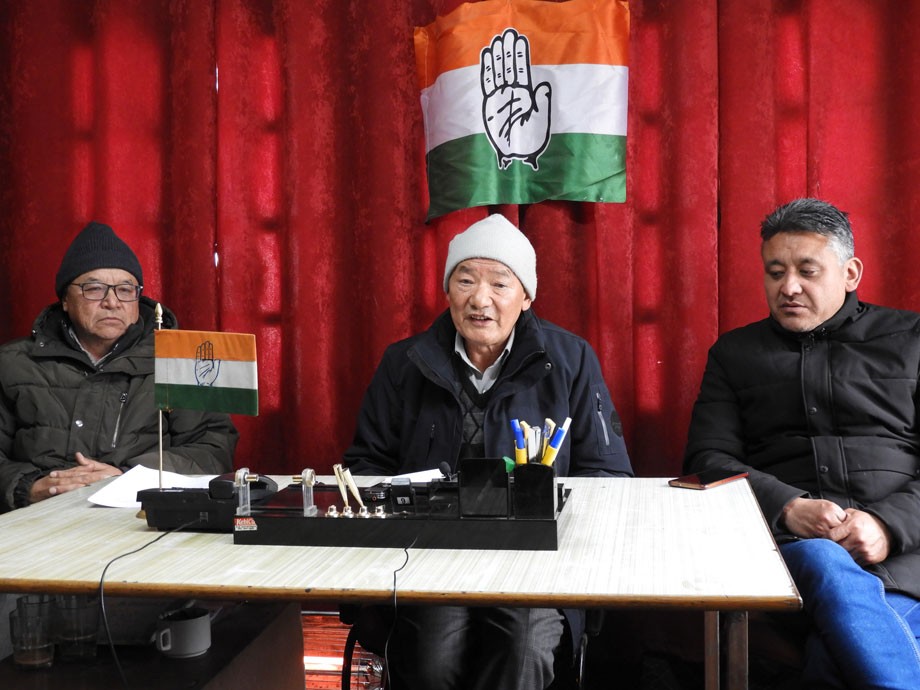 Leh :
While the apportionment of assets and the liabilities of Jammu and Kashmir between the two Union Territories of Ladakh and J&K are being carried out, District Congress Committee, Leh demands equal share and appeal Hill Council for its interference.
 
The three-member committee headed by retired IAS officer and former Defence Secretary Sanjay Mitra came into existence on October 31, 2019, to look into the distribution of assets and liabilities.
 
On January 8, District Congress Committee, Leh organised a press conference at its party office.
 
Tsering Samphel, Former President, DCC, Leh said, "Recently a meeting was held to distribute State road transport in which it was decided to give 100 buses to Ladakh out of 300. But the concerned officials of the transport department, states that the buses are old and in bad condition. Rather than getting those old buses, it will be better if we get money in return so that we can utilize it in well-sophisticated buses".
 
He stresses on equal shares from State Houses in different other states, State Aircraft, Chopper, J&K Bank, 33 corporations, securities, and fund in treasuries.
 
He further added that the bigger responsibility lies on the BJP to get an equal share for UT Ladakh. Also appealed to Hill Council and MP Ladakh to ensure equal distribution of assets and meet the committee to get what best for UT Ladakh.