BJP candidate wins Martselang constituency by-election
By
Reach Ladakh Correspondent
Leh, Sep 23, 2019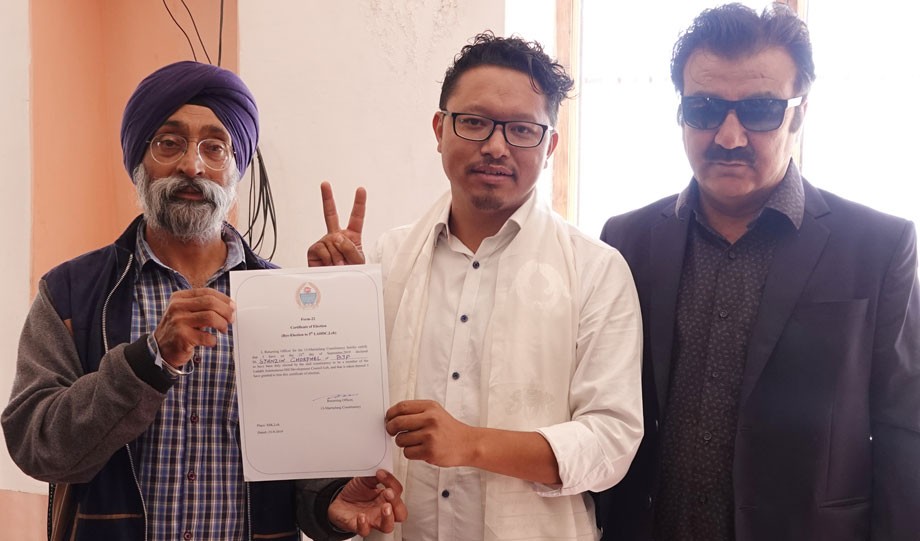 Leh :
BJP candidate Stanzin Chosphel won Martselang constituency by-election by a margin of 427 votes. The result was declared by Returning Officer for Martselang constituency of Hill Council, Leh on September 23.
Stanzin Chosphel got 1,300 votes; Congress candidate Tashi Norboo Jayo got 316 votes and Rinchen Gurmet, Independent candidate secured 873 votes. 11 votes voted in favour of NOTA and 41 votes got rejected.
In this by-election, 2,552 of the total electorates of 4,293 of 8 villages including Stok, Matho, Stakna, Martselang, Changa, Chomoling, Shang and Chokdo falling under Martselang constituency have exercised their voting rights on 19 September.
The counting of the vote took place at Counting centre Tisuru under the supervision of Chief Election Authority, Hill Council, Leh Sachin Kumar Vaishya.