Skurbuchan constituency
By
Stanzin Dasal
Leh, Aug 17, 2016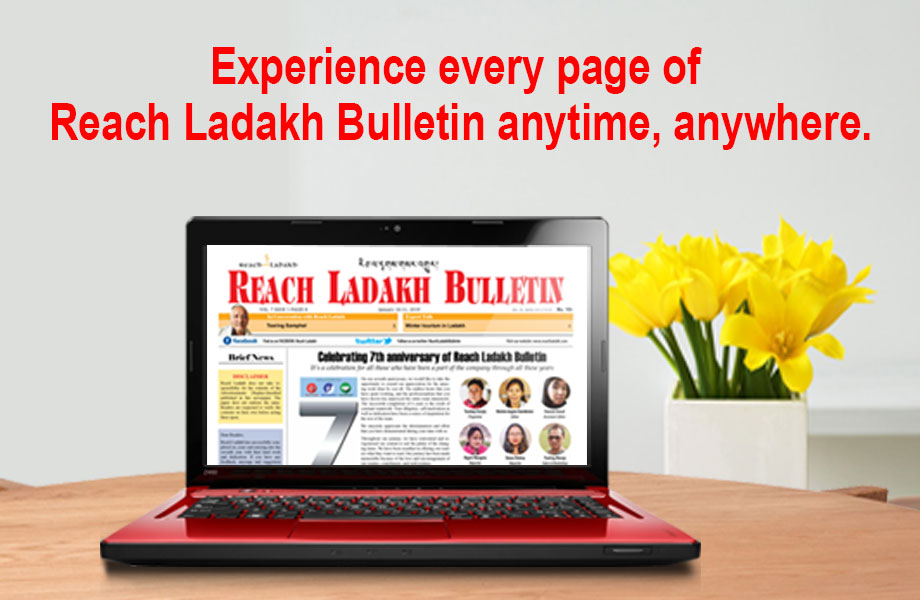 Leh :
Skurbuchan constituency has been one among the highly affected areas during the flash flood of 2010 and 2015. The constituency has no mobile connectivity in places like Hanu, no road connectivity in far flung areas like Lehdo, Khachethang, Lungba and Dha.  The irrigation canal issues have been highly affected the people of this area.  The river blockage of Beema is one among the major concern. The work has been stopped because of the weather condition.
There are villages like Lungba where the road connectivity is still not there. Permanent restoration of canals has still not been done after the flood. The temporary work has been a solution for a time being.
When talked with the Sarpanch of the villages, it is found that after the flash flood of 2010 the roads and the irrigation canals have not been done on the permanent basis. There are still families and people in Bema where the relief has not been received. 
Phuntsog Stanzin: Councillor, Skurbuchan:  The flash flood in 2010 and 2015 has highly affected the Skurbuchan constituency. The allotment of funds is not fixed and the distribution of the funds depends on the work. My concern is to improve and complete all the incomplete work rather than focusing on the new developmental projects in the areas where it is not important.  
My priority will be to solve the road connectivity issues in Khachethang, Lungba and Dha. 
From 30th January, the work will be in progress for Dha and Beema. Removal of debris from the blocked river in Beema has not been solved, the work has been stopped because of the extreme weather condition, the work will resume from March.
All effort will be made to improve the irrigation canal problems in the constituency. 
Drinking water facility is a big issue in an area like Lehdo. Lack of spring water is one of the drawbacks.  On a trial basis, we are planning to put a submersible pump. If this gets successful, then the people will get drinking water throughout the year. 
Solving the irrigation channel permanently at the earliest is the biggest challenge. It has to be done because without irrigation the hamlets will suffer a lot. The need of funds is very important to restore and start the work. To not let the people suffer, temporary work for a time being is the only solution.
For some security reason and issues, Hanu didn't have the mobile connectivity, but the matter has been discussed and this year, Hanu will get a mobile tower which will cover Hanu Lungba and Hanu Gongma. 
Two power projects of 9 MW each is in progress and will be completed by the end of 2017.  A proposal has been forwarded to get the mobile connectivity at Hanu Thang.
I have put a proposal to provide a medical aid centre at Stambordho in Lungba which is very important for the people residing there.