Should Juniper be State tree of Ladakh?
By
Jigmet Namgial
Leh, May 03, 2022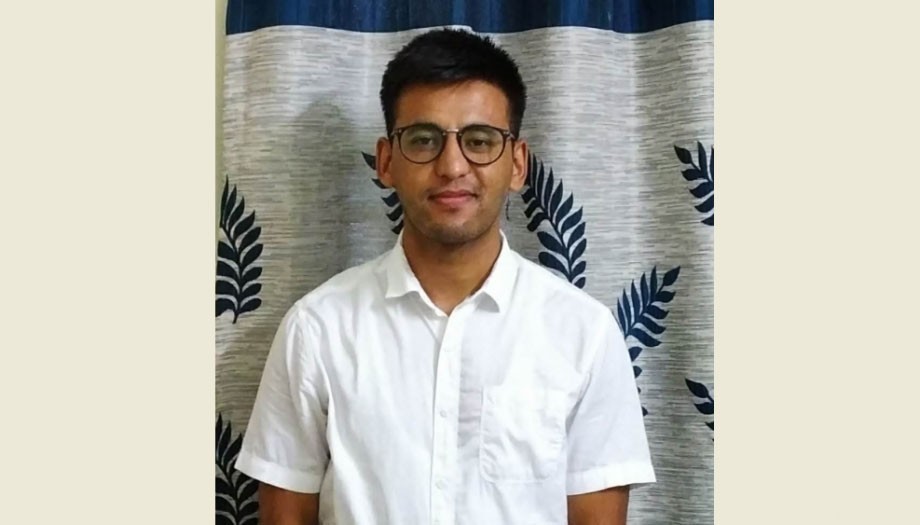 Leh :
Juniper is a beautiful evergreen tree found mainly in the higher altitudes (approximately 2800 m to 3600m above mean sea level) of temperate regions. In India, it is found in higher regions of Jammu and Kashmir, Ladakh, Lahaul, Spiti and Kinnaur of Himachal Pradesh and Uttrakhand. According to a research paper written by Dorjey and Maurya (2021), Juniper is found in Dha-Bema, Hanu-yokma, Skurbuchan, Hunu-pata, Wanla, Chilling-Sumda and some parts of Nubra valley of Leh district and evenly distributed in different parts of Kargil district.
As far as the taxonomical classification of the tree is concerned, there are many species of Juniper. The one which is found in Ladakh is mainly Juniperus polycarpos (Synonym Juniperus macropoda) locally known as 'Shukpa'. It has different common names such as Himalayan pencil cedar and Juniper. The tree is a conifer (Gymnosperm) and belongs to the family Cupressaceae.
The declaration of the black-necked crane and snow leopard as the state bird and animal of Ladakh gave a different feeling altogether and being a forestry student, I was eagerly waiting for the news regarding the declaration of the state tree but sadly I didn't get any. Is now the time to have our state tree? And if yes, then which tree?
Ladakh is a cold desert, the environmental conditions are very harsh and only a handful of tree species could survive. Some of the trees are poplar, salix, apricot, walnut, juniper etc. In my opinion, among all the listed trees, Juniper represents the best picture of Ladakh because it is a tree which is growing in a very harsh habitat but is still green and beautiful. 
Juniper should be the state tree of Ladakh because of the following reasons:
Sacred tree: Juniper is considered sacred by the Buddhist population of Ladakh and as told by some Muslim old people from Leh, the tree has got some cultural importance among the Muslim population too. Therefore, the tree is significant to the local population.
Conservation of Juniper: Over-exploitation of juniper trees by locals for performing religious ceremonies, low percentage of regeneration, the problem regarding germination of seeds and destruction of the new regenerating seedling by wild animals, the population of Juniper trees in the region is declining on a very high rate and we might lose its population in Ladakh in coming one to two decades. Declaration of juniper as the state tree will increase the popularity of the tree more among the local population and will surely strengthen the conservation efforts.
Evergreen tree: All the trees of the region are deciduous (leafless in winters) in nature except Juniper which remains green throughout the year. It will add more scenic beauty to the beautiful landscape of Ladakh when planted on large scale in the areas suitable for its growth.
Increasing the green cover: The goal of every Indian state is to have 33% of its total geographical area under forest. Ladakh sadly has only approximately 1% of its total geographical area under them. Therefore, taking Juniper plantation on a large scale will help in increasing the green cover of Union Territory (though plantation of any tree will help in increasing the green cover). For successful plantation of Juniper in different parts of Ladakh, there is a need for studies regarding the climatic and environmental conditions optimum for its growth, availability of proper nursery for supplying the planting stock for plantation and presence of responsible manpower. 
I am just a student expressing my opinion but the real responsibility lies with the authorities of both Hill Councils, the administration of UT Ladakh and the concerned departments. It is up to them to select the most appropriate tree species which best represents Ladakh. I am hopeful that my small effort in writing this article will surely have a positive result and Ladakh will get its state tree very soon.
(The writer is pursuing a PhD. Agroforestry from SKUAST-Jammu. You can send your views and comment at jigmetnamgial1@gmail.com)