In Conversation with Chotak Gyatso, Programme Manager, LNP
By
Rigzin Wangmo
Leh, Dec 15, 2018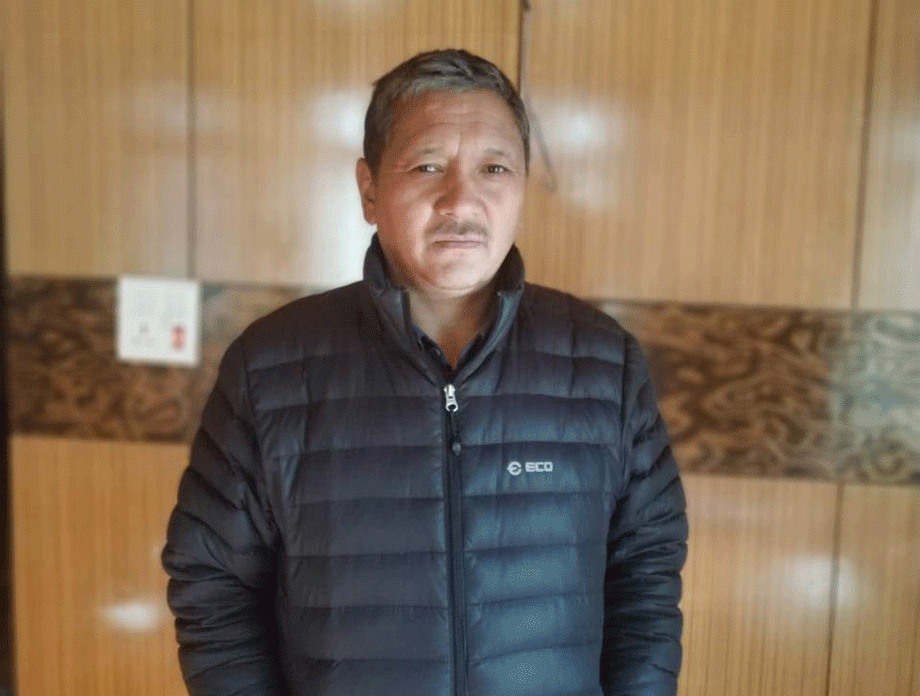 Leh :
Q. When was the Civil Society Alliance formed and what is its role and reason behind the formation of the alliance?
Civil Society Alliance was formed in the year 2015 -2016 by a group of 6 to 7 people from various organizations like NGO's, media, legal and others. Once started on a small scale grew up with time to make the voice of the alliance stronger. Members from socio-religious organisation also joined and under their leadership, the alliance was formally established in 2016. 
The aim is to bridge the gap between civil society, state, and other stakeholders. The alliance reports the issues of society to the government for further development. It acts as a watchdog against the violation of human rights and advocates for the weaker section's points of view and educator for the citizens on their rights, entitlement, and responsibilities. The need to build and strengthen the Civil Society is a common theme with all contemporary thinkers, reformers and commentators. A democratic state fully accepts the need and necessity of Civil Society for the successful working of its democratic government.  
Q. What is the main aim of forming Civil Society Alliance? How many members are there?
Civil Society Alliance works on child rights and to make people aware of it. The alliance works towards a collective vision for the children of Ladakh to nurture their present and future by promoting and providing them with a safe, secure and healthy environment.
Following the framework of UN conventional of the child rights, the alliance group discussion on problems related to children to bring more awareness on child right.
Around 39 members including 4 socio-religious organisations, Ngo's, business association, legal and health expert, educationist, media and public representative like Ladakh Autonomous Hill Development Council, Leh.
Q. How does it work in protecting child rights? 
The role of the civil society alliance is to prevent and protect child through law and policy. The alliance is strongly advocating or voicing to promote child rights that are enshrined in UN Convention on the rights of the children, Constitution of India and also voicing to establish effective child protection mechanism or system according to Juvenile Justice Act and recently launched ICPS scheme in the region.  
Workshops and training on capacity building, awareness program in schools is imparted to create a child-friendly environment where they can break the silence and report abuse or violation of rights. It works on enhancing children access to support services for rehabilitation e.g. drug abuse rehabilitation programs, counseling for children in trauma, anxiety or fear, vocational training programmes for school children or children in JJ institutions. 
Institutes such as District Child Protection Unit under ICPS scheme, Juvenile Justice Board for the children in conflict with the law, Child Welfare Committee for a child in need for the care and protection are also established in the district.
Q. What role does the Civil Society Alliance plays when some incident related to the child takes place?
Civil society alliance reports issues and put forward to the concerned department. For e.g., If a child is sexually abused in a private school we quickly take action and built up pressure on the government. Our main aim is to bring the issue on the surface and later the cases are handled as per law.
District Administration instructed to check safety measures in all the schools. Around 8 committees are formed at the block and subdivision level. They will visit schools and inspect the safety measures in all perspectives.  
Q. What kind of cases is seen related to child rights in Ladakh? Reason.
In Ladakh, substance abuse among children is an emerging issue. We are exposed to the outside world because of tourism and with that, the thinking and lifestyle of the people have also changed. 
Child labour is also a concern but until now no study has been done on this. There might be cases where small children are engaged in automobile repair, restaurant, and hotels. Many non-local children are engaged in child labour. Many are seen as a domestic helper, till now there is no figure on child labour as the focus is more on general child protection. 
As per District Need Assessment study report, in Nubra, Sham, Turtuk and Dha Hanu issues related to child marriage were found. The study was done on the perception of people and children but not in a scientific manner. 
Q. Do we have a child policy in our district and how important is it?
The Hill council is for making the local policy and planning, but I guess there is no such policy for the children. The alliance is planning to have a child protection policy in school and institutions and for that approval from the council and district administration is needed. Many problems will be solved if the child policy will be introduced. 
Q. What is the role of society in terms of Protection for children in conflict with the law?
According to the ICPS scheme, child protection at the village level must be introduced. There is block level child protection committee, district level child protection committee.
Since the ICPS is a new scheme, many plans are in the queue. Ideally, we should have a counselor in schools to deal with children who are facing various problems like emotionally, psychologically or family level disturbance. CSA has made a plan to train school teachers on counseling techniques and this will address various children problems like emotional, psychological, family disturbance and delinquency behavior to a great extent.  
Q. What are your plans and past activities? 
In coming days, the alliance in collaboration with ICPS will study more about the issue and work on introducing child protection policy in schools and institutions. Further, we have plans to give capacity building training for special juvenile police. 
Message to the reader
Every parent, teachers, village level institutions, block-level institutions, and district institutions, should try to create a safe, secure, healthy and positive environment for children of our society.