Pollution
By
Rinchen Angmo Chumikchan
LEH, Aug 17, 2016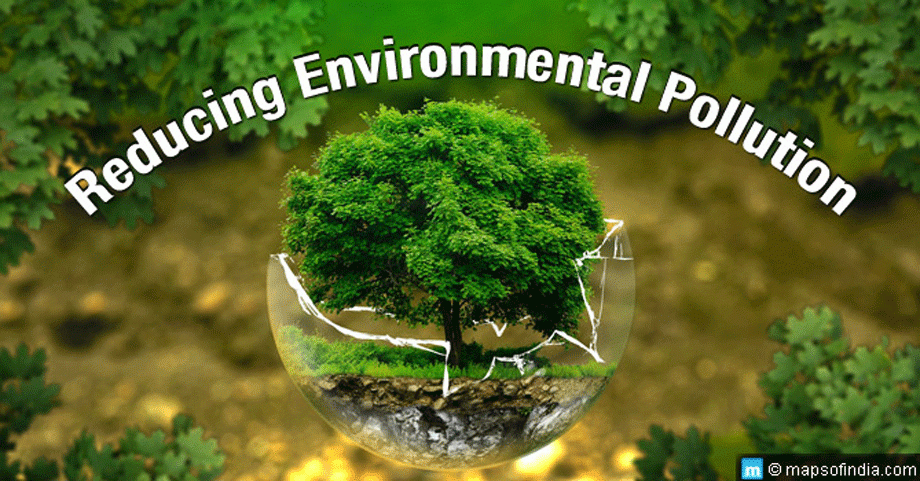 LEH :
Jigmet Takpa, Project Director, LREDA: Pollution means contamination of air, water or soil. When it goes beyond a limit, it can cause great harm to our health and environment. Pollution is mainly caused due to the change in the lifestyle of people.
The main reason is increasing population, tourism industry and the army and the para-military forces in Ladakh, who have occupied the biologically hot spot areas. Until a decade or two, Ladakh has been living harmoniously with nature. During those days, the people's lifestyle was in consonance with the environment.
Earlier, everything in Ladakh used to get recycled. Due to change in the lifestyle of locals and by the demands of the tourist industry, Ladakh has gone for different kinds of the waste disposal system. And we are not equipped to deal with the management of the whole system.
Coming to water pollution, the main problem is sewage disposal. Earlier it was used/ recycled as manure. Now we use the flush system to dispose of human waste. What is needed is sewage treatment plant for both at individual and community level.
In Ladakh, we don't construct a septic tank, instead, we construct a soak- pit in which all the waste is made to sink inside and decompose in it. They get soaked into the soil and can contaminate the underground water. And if any bacteria contaminate the underground water, it will be harmful to the people. 
Sewage treatment plant must be designed to work in extreme climatic conditions as done in  European countries. Secondly, it has to be completely treated and disposed of in a proper manner.
With the spread of the tourist industry, there is a lot of disposal garbage. Though the MC  collects it, disposal has been a big challenge. For garbage, we need to have a garbage management system. In Ladakh, we need to have rules and regulations. For instance, if any person produces garbage, he must pay for it. Any amount of garbage you produce, either you dispose of yourself or you give it to the municipality. The MC must charge for its garbage disposal service.
In that case, two good things can happen: One, disposal will be efficient if the MC has the money; and secondly, when you are made to pay for your production of garbage, you will try to reduce or recycle the garbage that will be good for the environment.
We need to have a proper collection, segregation, transportation, and disposal system. Everything has a value, and we must make the best use of them. We need to get a lot of infrastructures to recycle the wastes like plastic, tin, aluminum etc.
Biodegradable waste can be changed into manure and used for agricultural purposes. Another very important thing is biomedical wastes. All biomedical waste contains a lot of concentrated pathogens, chemicals, drugs, and their tools like needles are very dangerous if they come in contact with people. We need to have a different system to regulate the biomedical wastes. They also contain dangerous metals like mercury which are highly poisonous. Many drugs are poisonous.  If they go into the water and aquifer, they can pollute it.
When we talk about air, it is only through vehicles and the majority of the vehicles are privately owned, and most of the cars in Leh are SUVs. They run on diesel and for the efficiency of diesel combustion, they use lead for better compression and ignition. They are poisonous, and directly affect the brain and nervous system.  They are dangerous especially for young children whose mental health and growth can be hit.
What is a pity is that there is no regulation to check this kind of pollution. In other states, there are strict norms to regulate diesel vehicles. In some states, diesel vehicles are heavily taxed.
In many cities, it is not that a person cannot own a vehicle, but taxes and service charges that are imposed on them are so heavy that they cannot afford to use a vehicle. Parking charges and other charges are extremely heavy.  And hence people do not buy cars. So, we need to have strict regulations for vehicles that come to Ladakh by taxing them for parking, plying on the road and the like.
We should have strict pollution control norms.  Only vehicles with EURO 5 Euro 6 should be allowed to come to Ladakh. India is having Bharat 3 and others but India is also thinking of going for Euro 5 and 6 norms and they have very stringent emission norms.
Another important thing is how we can minimise the problem of the number of vehicles.  You cannot ban vehicles but you can impose heavy taxes on them.  We should make everything a bit costly. We construct roads worth crores, then why not charge toll tax?
Proper waste disposal is very important in the sense that all the city ills like dog menace are due to improper waste management. The dog population is directly proportional to the availability of food in an area.  Earlier, their population was very small but now since all the garbage is openly thrown around, there is enough food for the dogs to proliferate.
Solutions:
We need to have a pollution control regime and a waste management system in place.
We need to have political and administrative will to implement it. It should be strictly enforced.
Need the vision to turn Ladakh clean.
The Pollution Control Board should implement all the rules and regulations, and citizens should be awakened to take up the cause to protect the environment and to control pollution.
Waste segregation is important.
Old vehicles should be discarded. We should not allow the second-hand vehicle to enter Ladakh.
Dr.Tsering  Stobdan, DIHAR Scientist: Yes, pollution has increased in Ladakh due to increasing population, tourists and the army. We have done a calculation on how many dependencies of foodgrains, vegetables and fruit is there in Ladakh. How much we are dependent on outside things for our requirement. We found that food grains dependency is 72.8 %, vegetable dependency 67% and fruits dependency 85%.  Looking at this kind of data, our dependency rate is very high and our local production is very less. Hence, we have to bring all these things from outside Ladakh.
On the basis of this data, we have done a survey to find out an average. If we bring 1kg of vegetable from Srinagar to Leh, how much diesel it consumes? It is directly related to pollution. We have seen that on an average, for1 kg of vegetable, we burn 21.4ml diesel. On an average, globally, we say that if we burn 1 litre of diesel, we release 2.63 CO2. If we see this calculation when we bring 1 kg of vegetable from Srinagar to Leh, we release almost 56.3 g of CO2. From that, we find that our dependency rate is very high.
More than 5000 trucks come to Leh to supply fruits, vegetables etc. The story does not end here as we get many other things from outside. When we talk about chemical fertilizer, it is directly related to groundwater pollution. Most people say that they are practicing organic farming, which is not true.  In a year, on an average, the cooperative society brings 7000 to 8000 quintals of chemical fertilizers to Leh. According to that, we use 3.4 kg of chemical fertilizers per kanal in a year. This is the average we are talking about. In some villages, we are not using it, like Takmachik and Lingshet.
On an average, when we compare the total cultivable land, it is very high. The national average is 6.3 kg per kanal and when we compare our data with the national data, we are using more than half of it. Ours is a different story as we cultivate only one crop a year and in other parts India, they cultivate many crops a year. Looking at this kind of data, it will be wrong to say that we are practicing organic farming and not using chemical fertilizers.
According to government data, Sikkim and Arunachal do not use chemical fertilizers.  When we look at Leh, the use of chemical fertilizer is high. When we talk about air pollution, no one has the exact data, but I think there should not be a problem. But we have indoor pollution though nobody measures it. When we talk of CO2, 1000 ppm is normal. In Ladakh, the CO2 level is more than 1000 ppm in winter as we fire Bukhari and gas due to cold weather.
So I think CO2 and carbon mono oxide are very high in Ladakh. It is said that CO2 level at more than 40,000ppm causes death. We have heard of so many death cases. On an average, our indoor air quality is not good.
Talking about water, we have taken 200 samples of groundwater and there is no contamination. But there are some problems in hand pumps because their depth is very low, especially those hand pumps where people wash clothes in front of the hand pumps. In those cases, the microbial count is very high.
And yes, we have taken some samples of few streams and Indus river as well, and we have found that they are not good for drinking purposes.
Solutions:
Import dependency is very high and we should produce local production.
We can build solar-based housing structures to reduce indoor pollution.
CO2 detector device should be at every house. As in winter, we close doors and windows and there is no ventilation.
Reduce the use of chemical fertilizers as they pollute the underground water. We should know how to use them. They should be used in split doses, and should not be used on a hot day to prevent disappearance into the atmosphere.