Electronic Media-Role and Challenges
By
Kunzang Chosdol
Jan 31, 2018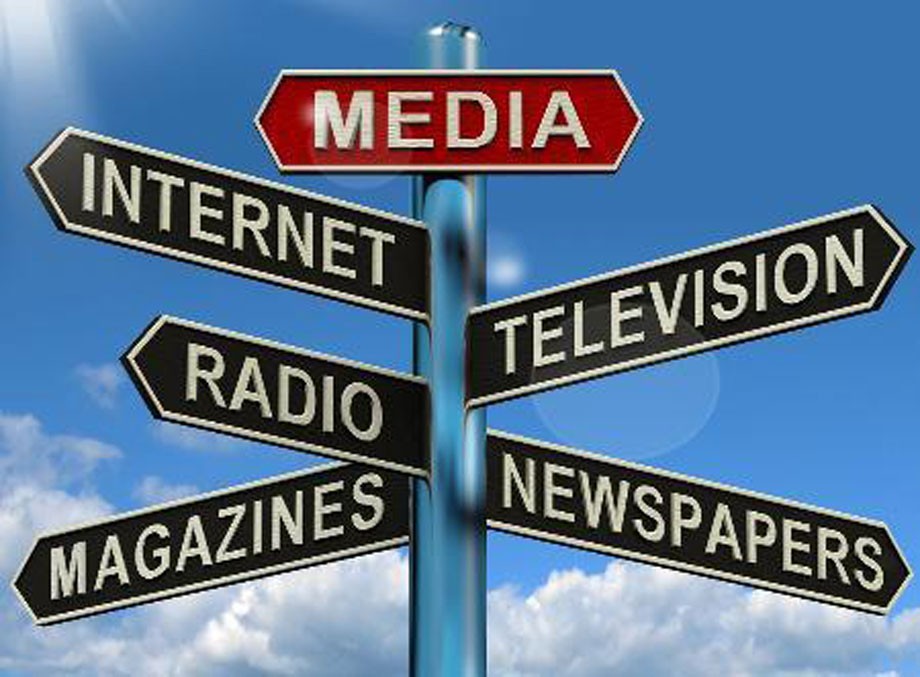 Hosain Ibn Khalo, Founder, Kargil Today News: Media is the bridge between administration and people which serves not only as a mirror for the society but acts as an instrument of social change and educating the society.
Ten years back from now, media in Kargil was a very new thing and only one man was striving and working in this field.  After completing my studies and gathering experience from newspapers such as Sunday times- Times of India, Kashmir Times, I came back to Kargil and started working as a freelancer. After years I got an offer from Aaj Tak and have been working with them as senior news representative and covers exclusive news about Ladakh.
After working for the national media, I felt the need of starting our own network within Kargil and started Kargil Today under Kargil Cable Network in 2010-11. We also have Youtube channels through which we keep people updated about the various issues of our society. Today we have around 5,000 subscribers in Kargil and 14 staff working with us.
Talking about Kargil today, it is a community-based channel aimed to act as a means to redress the grievances of people from far-flung villages, making them aware about the education through our various programme and most importantly we keep in mind the promotion and preservation of traditional culture and values. The plus point of having our own local channel is that we can devote the whole programme to the society itself unlike national channels and also generate employment opportunities.
People's grievances can be easily highlighted and the impact is more through visual channels. We make programmes on education, health, youths, career, culture and panel discussion on politics, development etc. Local media strongly act as a means to put forth the grievances of people to the administration, and concern authorities.
Along with the responsibilities, electronic media faces many challenges. At first, the main problem was the reluctant mentality of people towards accepting media in the beginning but now things are normal and people understand. In the beginning, we face pressure from different sections of society but all these challenges did not let us down because our job is to bring out the fact whether people like it or not.
Secondly, there are many fake and unprofessional media person who further hinders our work. Thirdly, in Kargil, we cannot take the videos and photo of a girl without asking them, so before telecasting the programme we have to censor ten times to avoid problems and issues. 
Ego, narrow-mindedness and lack of education seem to be the biggest challenges for media in our society.  Things need to be changed in order to develop the society and more and more women should come in the field of media and work equally with men as it is in Leh district.
Solutions:
•    Unity among the media fraternity 
•    Registered and authentic Press Club is the need of the hour in Kargil district.
•    Un-biased and authentic news should be delivered, fake and unprofessional media person should be checked.
•    Knowledge about the ethics of media and professionalism is very important
Noor-Ul-Islam, Founder, Al-Noor News Network: The concept of media and its scenario in Kargil was zilch ten years back and there was no one to check what is good and bad going on in our society. The role of media is to create awareness among the public and act as a watchdog to protect the public interest against malpractices in society but this thing was absent at that time. My father has been working with BBC and I used to go with him to some events in Kargil. The role and freedom of media inspired me to work in this field.
When I first started working with ETV Urdu, I found that there is no check on the right and wrong activities in the society, many villages remained backward and their problems remain unsolved due to connectivity problems. There was no one to ask about their grievances. So after reporting for national channels, I realized the importance to start my own cable here in Kargil so that the problems faced can be highlighted more. In 2007, we started Al-Noor News Network and presently we have around 4,000 subscribers in Kargil. Gradually media became a hope for the public with the introduction of more print and electronic media in Kargil.
Through the different programme, we are trying to educate and aware people about the importance of media. We organize programmes such as 'Khas mulakat' in which we interview stakeholders and discuss the issues, 'Awaam ki Awaaz' in which we approach the people of far-flung villages and highlight their difficulties and problems.
We repeatedly telecast the same programme until the administration get it solved. 'Umeed ki kiran', an initiative to erase the negative mentality and strengthening the bond between army and locals. The programme was successful and until today we have completed 35 episodes for which an award was also presented by the Northern Command.
The present scenario of media in Kargil is playing a major role in society. Today, when there is a problem, people approach media instead of District Administration and Hill Council because they have lost their confidence in them.
There are lots of challenges in Kargil faced by the media. Initially, there was no concept of media among the public because of which people were not able to accept and understand. There are cases of threat, many oppressed us and broke our windows but gradually we see the change and acceptance of media among them. Because of many limitations in the district, media people are not being able to show professionalism and follow media ethics. If we go with professionalism there will be more threat and challenges. There is a need to understand and people should change.
Secondly, there are lots of unprofessional media person who are spread by different organization just to criticize and undervalue the independent media person. They just try to pull down the fact that is brought by the media and disseminate fake news among the society.
In the past years, there is a stereotype thinking about the private job and prefer the only govt. job but that thought is changing.  Now, we see that a lot of students are opting journalism as their career. Even the schools are organizing counseling about the importance of media in a society, I mean now people are accepting and realizing the role of media.
Solutions:
•    Youths should come up and work for the society
•    People are less aware of the importance of media due to conservative nature, there is a need for change at all levels.
•    Fake and politically funded channels and media person needs to be checked.
•    Set-up of more local channels and highlights the ground level problems unlike national channels so it should be strong.
Tsewang Paldan, Correspondent, ANI- Leh Bureau: If we look ten years back, the scenario of media is quite equal to nil, electronic media was limited to Doordarshan and Radio and work was confined to video album only.
In 2005, Ladaks Melong Magazine introduced the new video edition in the form of CD that was categorized into the news, entertainment, science, history, sport etc. Ladakh Melong video served as the first electronic media through which various problems at all level were highlighted but later with the end of Magazine life, it also stopped.
Today we don't have any local channel in Leh because of which the main issues and problems of the region are not highlighted at a wider platform. The presence of local channels will make the people of the region aware of different things going in and around. 
Earlier, there were local owned cables which used to disseminate local news among the public but closed down due to the introduction of digital cables. People of Ladakh are exposed to the digital world with hi-tech services and if we start local channel I don't think it will be that successful until and unless we have something that can compete with the hi-tech digital world.
The local correspondents who are working for the national and state channels send the stories but whether it will be carried or not depend highly on them. Revenue generation is the one important thing for all the channels. The major challenges are the irregular internet service in Ladakh.
Electronic media faces this problem very badly because we have to send the news regularly. The sizes of files are heavy and at times the whole day is wasted in order to send it. Secondly, reluctant nature of the people to give byte or to comment on any issue because of which the actual problem will not be highlighted and lacks authenticity.
If we talk about the case of intimidating, in the past we do have victimization cases being faced by the journalist. It is because in the past people are less educated and it was hard to digest the fact that the media exposed to the public. But today, I guess people are becoming more aware of the importance of media in society.
Solutions:
•    More national and local channels need to come up so that the problems of people can be highlighted
•    To improve the Internet facilities in Ladakh
•    Authentic and objective news should be delivered
•    Need more professionalism and to follow the ethics of Journalism
Nissar Hussain, Correspondent, ETV Urdu: Electronic media serve as best for all because it is visual and everyone could see and understand it.  In Leh, we have less number of electronic media who work for different national and state channels.  Leh being a small district, the mainstream media hardly covers our issue and very limited slot (in a sec) is given for our news. We being the correspondent could not make an exclusive one in this limited slot. Also, because of the poor internet facilities in Ladakh, most of the time, we are unable to send the news in time to the channels.
Leh is a small society and people know each other which is also one of the drawbacks. If we have local channels there would be more chance and opportunities to highlight our problems, issues and redress the grievances through different programmes. 
However, there is a need for electronic channels in Leh to bring healthy competition which in turn helps in highlighting the issues at a wider level.
Solutions:
•    The solution for regular internet breakdown in Ladakh.
•    Unity among the journalist is needed to avoid victimization
•    More channels at a local and national level should come up to highlight the problems Ladakh.