A fresh lease of life for Konchok
Ladakh's first successful liver transplant surgery
By
Rinchen Angmo Chumikchan
Leh, Aug 29, 2018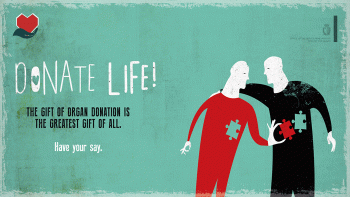 Leh :
A 37-year-old undergoes a successful liver transplant at Medanta (the Medicity ) in Gurgaon in February 2018, after receiving liver from a donor. Konchok Rafstan (37), from Achinathang, suffered from Hepatocellular Carcinoma (HCC), an aggressive cancer of the liver. 
On 26 December 2016, while staying at his sister's place during Losar, he complained of a severe pain in his right side of the abdomen. His brother-in-law, a doctor, hinting him of a liver problem, advises him to see a doctor without any delay. Konchok consulted a local doctor at Sonam Norboo Memorial Hospital, Leh.
"I consulted the physician, Dr. Rabyang, on 27 December 2016, and got radiography tests, ultrasound and CT scan done on his advice. After the reports were out, I was told that I had a tumour on my liver."
"His tumour size was larger than 10 cm and had already encroached his blood vessels. The prevalence of Chronic Viral Hepatitis infection is high in developing countries (5-11 percent). In India, 3 to 4 percent of the population are infected. Hepatitis B is transmitted through contaminated blood transfusions, intravenous injections, and sexual contact (Horizontal transmission) and mother to child (vertical transmission). Genotypes B and C are more common in Asia. The fortunate part in Ladakh is that the genotype of virus is not so deadly or virulent," says Doctor Rabyang.
While ensuring that Konhok would get donations from Ladakhi people, his doctor told him to undergo liver transplant surgery and referred him to the Institute for Liver and Biliary Sciences, a semi-government hospital in New Delhi. There, on 8 January, after a radiography test, the doctor ruled out his case.
"I still remember when one of the doctors said he would not touch me as they were hopeless in my case. I laughed and said, "Anyhow I am going to die." I convinced him for the treatment and they started Transcatheter arterial chemoembolization (TACE) on me once in a month which would cost me around 1 lakh," says Konchok.
Dr. Rabyang says, "Although Liver donation is very safe and lack of awareness is one reason that people are reluctant to donate liver. Also, it is very costly and everybody can't afford. Family and social support, both financially and morally, and the patient's own willingness to continue the treatment is important.  In Ladakh, I have seen many elderly patients (in their 60s and 70s) and a few young cases too. This is perhaps the first successful liver transplant case in Ladakh."
After going through six Chemo sessions, on August 10, doctors found him fit for the transplant and told him to get a donor. Having failed to find any donor, he returned to Delhi in October and again undergoes TACE for the seventh time. He takes a second opinion from other doctors, and on finding a donor he readied himself for the surgery.
On 8 February 2018, he undergoes a 14-hour surgery. His is a miraculous case and becomes the first person from Ladakh to undergo a successful liver transplant surgery in Delhi.  Now Konchok is committed to create awareness about organ donation and importance of health in Ladakh.  
"I have come to know about the National Organ and Tissue Transplant Organization (NOTTO), which is based in Delhi, Safdarjung area that brings awareness on organ and tissue donation (both living and deceased). Now, I am planning to organise a camp to make people aware about organ donation in Ladakh. Some experts will be coming to Ladakh in the month of September."
Having gone through such tough times, Konchok advises people not to neglect health. He feels that Ladakhis often neglect their health, delay checkups and visit doctors only when their condition is too bad.
"I am really grateful to those people who donated or contributed for my liver transplant and my family specially my in-laws who have been very supportive. I got a new life because of them and my donor is like a god for me. It is very important to go for a full body check-up once a year. Liver cancer is a silent killer. Hospital like Medanta and Max carry out one transplant surgery every day. When we see all this, we feel encouraged. People seem to have some idea about kidney transplantation but not about liver transplantation. We now have advanced treatment facilities," tells Konchok. 
After investing ₹ 60 Lakh for treatment, Konchok is now on immunosuppressants and other supportive medications. And his liver function is stable.