Women, stay safe!
By
Padma Angmo
Leh, Apr 14, 2015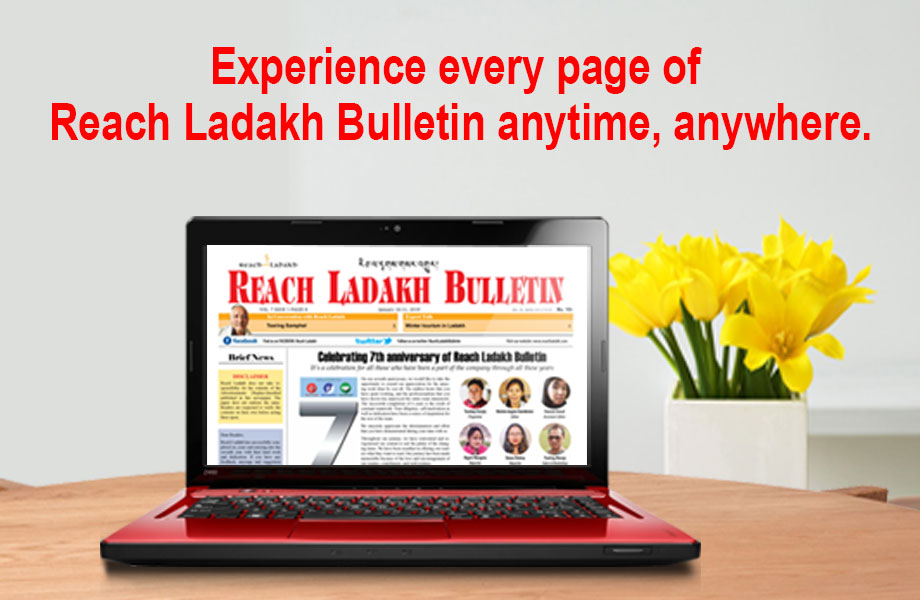 Leh :
A region like Ladakh which is known for its honesty, selflessness and humanity people are losing their qualities, for which an outsider used to visit us just to see its people and their way of living. Today in Ladakh many crimes are taking place just like other countries. Especially women feel insecure to go outside the house; even a school student has not been forgiven.
It is a sad reflection on our society that women feel unsafe and unprotected not just on deserted roads, but even in their own homes. Take the example of the recent missing girl who was murdered by her own teacher. This case has shaken the confidence of the people, a person who is supposed to be the guidance turned into a murderer. 
Not only such criminals but also one who accomplice, a strict action should be taken so that they will not repeat such heinous crimes in the future. Which is not only breaking a law but also losing our culture and traditions that are preserved by our forefather? If we look back many parents have lost their daughter in rape, murder and suicide case and still there is no end to such crimes. 
The condition of women in Ladakh is becoming worst year by year because of lack of awareness and proper guardian of parents and teachers and also due to inefficient administration.
The population of Ladakh is not so huge but still such cases are happening in this small society, which is very shocking as well as very embarrassing for the people of Ladakh. If the present generation continued to witness such crimes than the humanity will entirely extinct from this region. In the past, we have seen so many cases for which people are still waiting for Justice. Therefore, a tight security should be there for the women in Ladakh. Women are an integral part of the society from inculcating discipline and honesty in their child. 
The public, as well as the police official, should be sensitized to focus on the importance of taking prompt and stringent action to ensure that such types of social crime should not happen in the future. If any women faces any kind of molestation they can complaint to a police officer by various means, orally, in writing, by gesture or signals or digital or electronic means and the concerned police officer is bound to take legal action under law.
Awareness of laws and rights is the key to fighting against such crimes. There should not be delay or lapse on the part of the police officer in registering the cases against those who have committed offences and those who complaint regarding any social crime. It is very important to organized seminar, conference, and social issues on the basis of women education, awareness of health and empowerment and rights of women in Ladakh.
In this regard, a women help line under Operation July was launched by District Police Leh in which one can share their problems before the District Police, Leh through Phone or SMS on Ladies Help Line 94192-31200/ in addition to dial 100. The ladies help line shall be operative from 0900 hrs to 1700 hrs daily.
All kinds of women related problems like Family dispute, Domestic violence, Outrage of modesty and allied complaints can be made the phone call. Specially sensitized and trained ladies police will be handling the helpline. This helpline will be the function as women counseling centre and also women can visit for counseling for their problems.
A police helpline is located at police control room complex police post housing colony, Leh. It is ensured that strict secrecy can be maintained if the complainant wants to do so. 
You can send your views and comments at pama.angmo98@gmail.com