Why should India take Ladakh Seriously?
By
P. Stobdan
Leh, Nov 02, 2015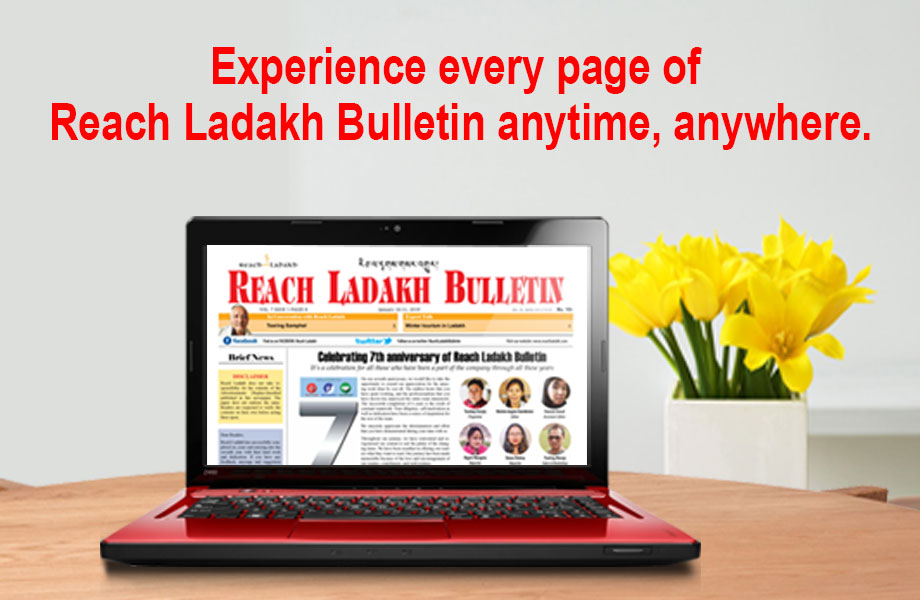 Leh :
The Indian state has paid little attention to Ladakh – the strategically most critical part of the country - as compared to attention paid to the Northeast and Kashmir itself. India's primary concerns and thereby its policy actions for Ladakh have mainly remained external security driven and they are being dealt only with robust defence preparedness.
For decades, Ladakh remained as a rote place for Indian intelligentsia – political, academic and policymaking elite; looked from the prism of Lost Horizons or Last Shangrila. In the recent years, the tendency has been to look at the region only through touristic angle – most people know Ladakh though Pangong Lake, Khardong-la or 'three idiots'.
The complete overlooking of the personality of this erstwhile Himalayan Kingdom in the political context still leaves Ladakh vulnerable to encroachment by adversaries. It is clearly not a good statecraft.
Jawaharlal Nehru's blunder of spurning Ladakh's popular demand for a complete merger in India and be a part of the East Punjab was the root cause. He left Ladakh's fate in Sheikh Abdullah's hand. The resulting cruel irony of Ladakh's adjunct status to J&K, completely incompatible to neither its glorious history nor to its geopolitical worth, is somewhat becoming untenable in the 21st century.
Ladakh's demographic deficiency; its minor importance for electoral politics; its little significance for national economy (since its copious water resources benefited only by Pakistan) and investment opportunities here curtailed by Article 370 perhaps contributed to its neglect.
The lack of political articulation apart, Ladakh's rhetorical perspective vis-à-vis Kashmir worked in New Delhi's favour. Its elusiveness probably helped India provide a contrasting case to debilitate Kashmiri call for Azadi. In addition, New Delhi could afford to ignore Ladakh because of the Chinese aggressive destruction of Buddhism in neighbouring Tibet.
The situation seems to change rapidly now. The Autonomous Hill Development Council formula – a sop offered in 1995 is unlikely to remain a magic option for long. The Ladakh Union Territory Front (LUTF) that was stifled in 1997 proved a death knell for region's unity. There is no case for its revival. The UT demand, therefore, remains in limbo despite BJP's promise to realize it.
Not apparently visible yet, a pent up frustration may be simmering. As the local angst against Kashmir wanes, the non-locals often tourists are increasingly becoming targets of stone pelting. The undercurrent of tension with the Army over land could have other implications.
The changing mood in Ladakh is evident from people's complete indifference to recent PLA's incursions. More gravely, the speedy Tibetanization of Ladakh may not be happening without a reason and without external support. Increasing assertion by high Tibetan Lamas could threaten the peace in Ladakh and, in the final analysis, this trend could only benefit China and not India.
Ladakh's demand has antecedents predating others that can no longer be ignored on the pretext of Kashmir problem, for there are far bigger imperatives for India's strategic thinking to draw on Ladakh importance.
As it is, bereft of a strong Ladakh policy was a mistake. Who controls Lhasa isn't India's problem; it should have instead thought about regaining swathes of Ladakh's territory extending up to Purang covering Rudok, Guge and Kailash that were once captured by the 5th Dalai Lama's troops. Thinking about retrieving area up to Kailash Mansarovar must begin now. The Dalai Lama should be pressed to make a statement that grabbing of Eastern Ladakh by Tibet was a mistake.
India also faltered on not factoring Ladakh & Gilgit-Baltistan (GB) - 82 per cent of J&K's size - in its strategic calculus. A smart Ladakh policy would have limited Kashmir issue gaining the current level of traction. Pakistan has at least separated GB from 'Azad Kashmir' but India's tagging of Ladakh with J&K will have long-term consequences.
The situation in India's immediate northern vicinity is changing rapidly. After Tibet and Xinjiang, China is stepping into PoK. The context seems more about countering Islamic threat to Xinjiang, but it cannot be isolated from some historical reference of China's claim of the region. China's $46 billion infrastructure spending plan through PoK and its firmer hold over the region would inevitably have implications for Ladakh.
The newly emerging Islamic region extending from Chechnya, Ferghana to Xinjiang, located in close vicinity of Ladakh should draw India's concern. Prime Minister Modi's recent visit to Central Asia underscores the need for serious engagement with the Eurasian region. But, India can't succeed in this with the current Kashmir mess.
Time has come to unlock the thorny J&K problem by correcting the distortions born out of history. India should take a bold political step to create a separate State of Ladakh which could be a masterstroke or a coups de maître in India's long-term home and foreign policy. It could herald a new era and open up all sorts of opportunities for India overcome internal contradictions and external challenges.
Kashmir could be better counterbalanced internally when Ladakh enjoys a stronger political weight. Ladakh could also offer a huge external strategic perspective for India to be a key player in High Asia. A policy outlook for restoring Ladakh's lost trade linkages with the Silk Route could be the kernel to India's strategic outreach; providing a historic opportunity for physically connect with markets in China, Eurasia and Europe and beyond.
As a counter strategy India should offer China an alternative transport and energy corridor originating from a port in Gujarat to cross through Indus valley in Ladakh to connect Kashgar. The proposal would have multiple interlocking of economic and security advantages for India. By nudging China to get its energy supply from the Gulf, India could buy guarantee against Chinese misadventures along the borders. A corridor to China through Ladakh will also blunt the China-Pakistan Economic Corridor project. For China, a corridor through India would be less hazardous and more reliable than risking investments in terrorism-plagued Pakistan. India could also offer other outlets nearer to Chinese growth centres.
It could become India's biggest splurge for economic engagement with China; something akin to how Russia and China started two decades ago. This could pave the way for strengthening trust between the two countries and eventually towards the solution of the boundary problem.
The divisibility of J&K is a political reality. Certainly, Ladakh lacks the requisite political bargaining strength. It can neither muster intellectual support base needed for external lobbying nor are the people ready to take a violent path. But these can't become reasons for not taking Ladakh seriously.
Regional stability, protection of Ladakh glaciers and a possible plan for diverting the Indus River should be a keystone. Therefore, an amicable divorce of Ladakh from J&K is arguably most desirable despite many constitutional hurdles to overcome. Most critically, the strategic consideration of drawing on a newly expansive Chinese foreign policy, aggressive Pakistani design for sponsoring terrorism, emerging new Islamic region and growing opportunities for engagement with Eurasia is necessary. India should quickly lay the platform for long-term solution for Kashmir crisis as well as for nurturing the strategic utility of Ladakh for its national interest.
Author is a national security expert and Honorary President of Ladakh International Centre.