Walking the path of love is giving true meaning to our long journey of life
By
P P Wangchuk
LEH, May 17, 2017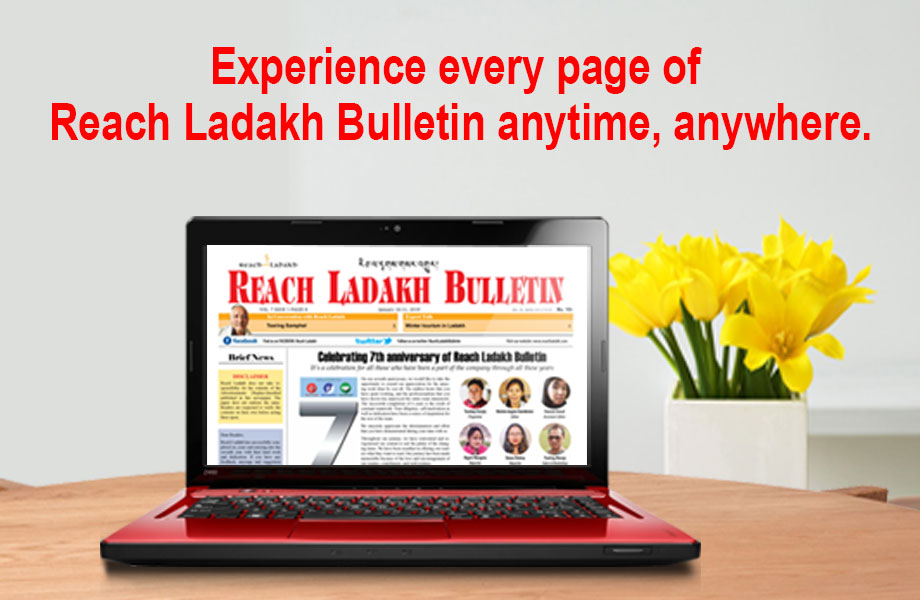 LEH :
That love is the most powerful thing in the world goes undisputed. Love symbolises compassion, sympathy, empathy, help and all other good things of life that make it possible to have a meaningful journey on this planet. The other day, while travelling, I heard some people talking on the magic of love and how it is the only 'medicine' for all kinds of ills that we suffer from. The more you give, the more you get in terms of satisfaction, contentment and happiness.
The significance of the word 'love' can be understood from its antonym, 'hatred'. While hatred consumes us like cancer, love makes us bloom into a sensible, compassionate, forgiving and perfect human being.
Sigmund Freud, the founder of psychoanalysis, had said: "Unless the personality (within us) has love, it sickens and dies. The more love and goodwill you emanate and exude, the more comes back to you."
Long ago, I got to understand the importance of love in a very 'touching' way. I was told that dogs understand our feelings when they are close to us. If you have love for them, they understand and will love you too. And, if you have hatred and desire to harm them, they will start barking and attacking you!
British poet Robert Browning says love is all that matters because, "without it, our earth will be just a tomb." That means it is love that makes life for us meaningful, purposeful and enjoyable. Love helps us gain a sense of hope and positive vibes that enable us to go for things that are universally good and useful.
Therefore, our first and foremost duty is to walk the path of love because that is the only truthful walk. That is why Canadian poet Wayne Charisa says: "To model the path of love is to model the representation of God in your life." In other words, love is the extension of kindness and benevolence that help us have a better world to live in.
-Courtesy: Hindustan Times
-The writer is a New Delhi-based editor-at-large, columnist and professional speaker