The curse of Early Marriage: a case of Zanskar
By
Gurmath Lotos
Leh, Aug 13, 2015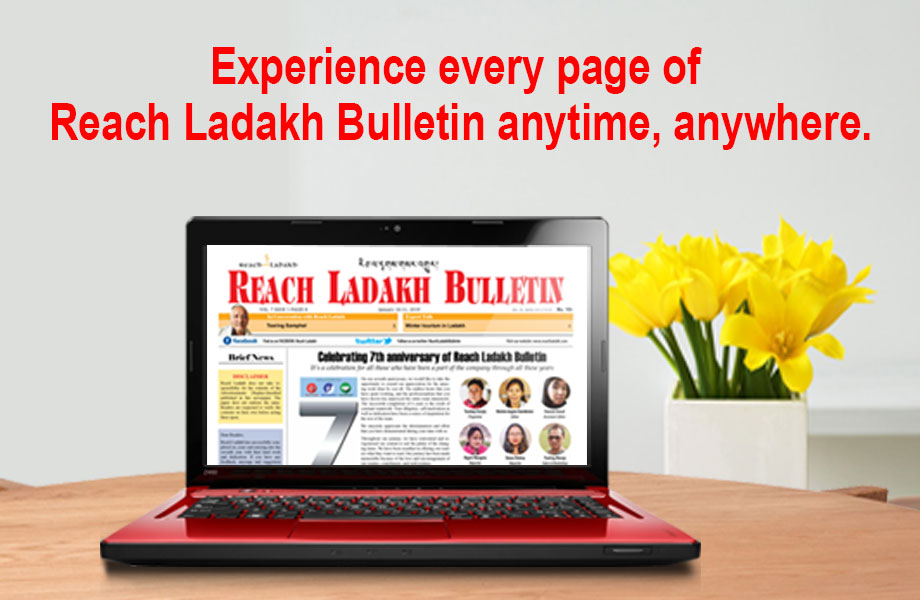 Leh :
It is a great concern of social stability and development of the valley. It annoys me persistently that the young boys & girls are trap in early marriage in Ladakh in general and Zanskar in particular, the young stars are getting married at an early age, which is not an appropriate age to do so, the legal age of boy should not be less than 21 years and the age of girl should not be less than 18 years old but they don't care about what the law says but our tradition is, just get married. It indicates the lack of awareness and socialization here the senior students should come forward and can play a vital role as guidance or friend to help them.
From the last decade teens of 10th & 12th standard are getting married in Zanskar without knowing the true meaning of marriage & its responsibilities. If the region allows the parents to marry their daughters off at young age, many social problems may cease to exist as well and need to think seriously over it. Early marriage is against the law and intervention of the society is necessary to curb the growing issue bigger. 
The age of adolescence itself is very complex, it badly needs the care & guidance & is a bottleneck to go ahead in life. It can't succeed until marriage stops being a prized rite that a woman must undergo at a young age, forfeiting her independence, her educational attainment and, in many cases, her emotional and physical well-being.
There is a dramatic increase in school dropout percentage in Zanskar due to early marriage, later they are not able to perform well in studies due to family responsibility. Early marriage and early motherhood are the cause of a host of social and health problems, from a greater incidence of domestic violence to an increased risk of child and maternal mortality. Young brides stop going to school and thus have fewer opportunities for employment, and, crucially, little knowledge of their rights within marriage. I strongly feel that there should be certain preventive mechanism and restrictions on the early marriages. 
Marriage is not only about meeting of two individuals together rather it is a big responsibility & one needs to be matured enough to do so but in our society, things are just the opposite.
The girl and boy fall in love without knowing the consequences, anybody can fall in love with any one that is true but at least we can think more than twice about marriage. Eric Fromm in his path-breaking book 'Art of loving' he talks about two principle of love, immature and matured love, "I love u because I need you and I need you because I love you" so our teens falls in the first category and here is need to disseminate social awareness and educate the young school going students about it.
Where our teens are heading is a big question? They should have a pen and notebook in their hands to jot down a beautiful poem on nature and social issue.  But unfortunately, in Zanskar, the young girls' have baby & some toys in their hand to lull the child, which is sad.  Zanskar is still in deep sleep and needs to wake up before the issue becomes knotty. 
The case of early marriage in Zanskar is very unfortunate as they tie the knot without understanding the word marriage and family responsibility. We need to analyze the situation before it's too late. Something is wrong with the society or upbringing. The tag, 'what will the society say' becomes a hindrance in our society? 
With the fear of separation eloping at an early age is another case in Zanskar.  The social system itself is the responsibility to create or develop such a situation. One easy way to halt the early age marriage is to give them 'a space' to develop their understanding what they are going to do so that they don't have to regret later. 
The eloping cases in Zanskar are quite high and still escalating. The parents do not need to worry about the marriage of their children and simultaneously free from the burden of dowry system which is increasing with time in Ladakh. One thing we will have to see and examine is the age of those who elope. I found that the most are in the age groups of 16 to 22 which is not good sign and very few in the age groups of 25 to 30 and there is no single case after 30. 
So, the people of Ladakh particularly the people of Zanskar should encourage their loved one not to marry before the legal age.  The marriage tradition is passed to us by our ancestors and predecessors so stop eloping at an early age. 
There was a time in Zanskar when numbers of girls were captured and married forcefully without her consent which is known as captured marriage, but somehow there was the consent of parents.  Today, fortunately, they are free from such unacceptable and wildly act. Now girls and boys are victims of early age marriage. Such cases are negligence of society. 
With inadequate response from the society, the future looks bleak. The rate of early marriage is increasing. But we have a long way to go to reverse the age-old assumption that an adolescent girl is a problem to which the solution is marriage. With time, we need to change our mindset; it starts from the community where you and I reside.
The writer is an MPhil student at Delhi University. Views expressed in the article are personal. You can send you comments and feedback at lotosgurmath@gmail.com