Stray dog menace haunts Ladakh
By
Morup Stanzin Lharjay
Apr 14, 2015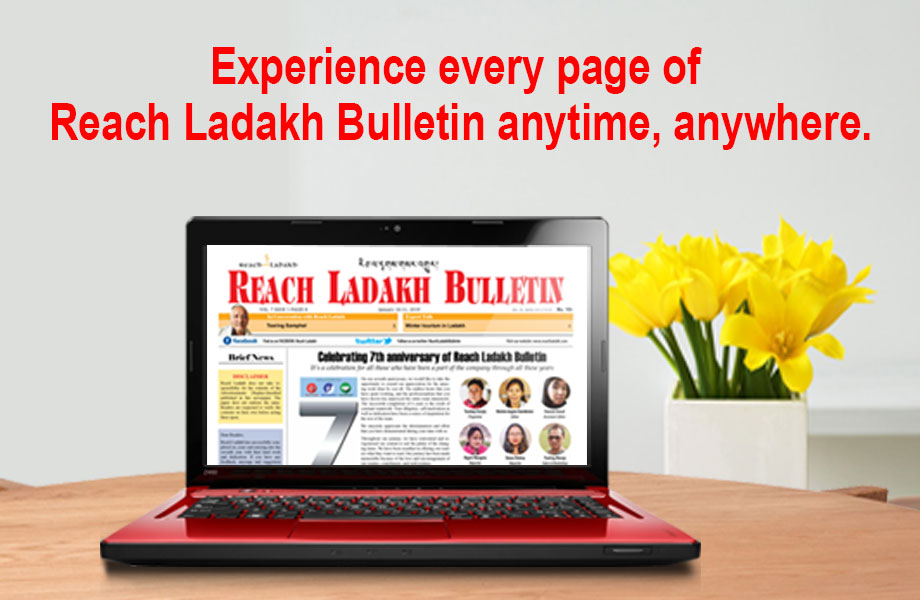 Man's best friend and most faithful creature 'dogs' becomes the worst enemy for the people of Ladakh. The menace of stray dogs increased so much in Ladakh when a women was brutally killed and reduced to a mare skeleton by a cluster of stray dogs in Saspol village. 
Similarly, a teenage girl was eaten by stray dogs in Spituk village last year on 24th January. The stray dogs claims two precious lives within a year. Such incidents becomes nightmare among the resident creating panic and fear to move around freely especially during late nights. In spite of all these, the administration  have failed to take steps to curb the menace and is yet to learn a lesson.
It's high time that administration should feel the pain and agony of the deceased family to take effective steps to deal with the stray dogs problems before it may target another live. Rather than finding a solution to curb the menace of stray dogs administration and some NGOs are engaged in verbal fight with each other over taking credits in controlling the stray dog problems. 
The irony is, recently in a press statement Animal Husbandry department expressed disappointment and anguish for the hype created and for scoring points regarding the sterilization programme by some organization/NGOs claiming to be working for animal welfare, though all the hard work related to dog menace and its sterilization are being carried out by animal husbandry department Leh stated the press handout. 
Hassan Khan, DC expressed sympathy with the deceased family & said most of the Sarpanches & Nambardar especially from the army inhibitions areas are complaining of stray dogs problems in the region and accordingly under section 133 Act he ordered killing of 20 stray dogs in Saspol village but within few hours of order he got complains from various animal lovers and had to suspend the order, said Khan. 
He added that killing is not the solution and it's against the law therefore with the help of Municipal Committee , Animal Husbandry and volunteers NGO extensive sterilization programme will be carried out to reduce the dog population said Khan. People should support Drukpa Rinpochey dog sanctuary at Nang village and even extend financial support to develop the sanctuary to deal with the dog problems appeals Khan. 
His Holiness Drukpa Rinpochey in a press statement said that he had been thinking about growing stray animals problems in Ladakh since 20 years ago and accordingly he had decided to set up dogs sanctuary at Nang village with the support of Live to Love YDA, Animal Husbandry and NAC where dogs are to be kept with proper care and management but  many people were against such sanctuary and number of complaints received saying that such sanctuary restricts the freedom movement of dogs, so we need to act cautiously said Rinpoche adding that killing of stray dogs is not the solution and we must see what other option available as per law said Rinpoche. 
Chief Animal Husbandry officer Dr. Abdul Qayum informed that there are nearly 5000-6000 stray dogs population in the District. The department will carry extensive sterilization programme sponsored by YDA to cover upto 80% of the population by October 2015,  besides that the department aimed to make adoption practice among public starting from Thiksay where villager agreed to adopt 400 stray dogs after proper vaccination and sterilization. Thiksay will be our model village seeing no stray dogs said Dr.Qayum. The animal Husbandry Department Leh is the only district in the State which has initiated and successfully carried out ABC programm.  He said that the department has a holistic approach to handle the dog menace. All the doctors of this department will work with the department of roaster basis to carry out sterilization programme exclusively at the ABC & AR clinic at Changspa.
'Dogs have natural instinct to judge the psychology of people therefore we should not fear and run away and never challenge dogs. It's a misconception among people that once dogs tastes the human blood,  it will target human again and again', said Dr Qayum. 
Around 14-15 dogs from Saspol village were taken to Nang dog sanctuary after the tragic incident.
Meanwhile District Police Leh distribute pamphlets with Do's and Don'ts to educate the masses to deal with the stray dogs menace. 
It is imperative that the government and animal welfare societies work together to address the problem. Also, there is need to keep a track on new researches in vaccine and economic modes of sterilisation of canines before the problem gets grimmer.
The writer is the Bureau Chief,  Greater Jammu. You can send your views and comments at morupstanzin@gmail.com