Sports, a career option in Ladakh
Kalyan becomes the first cricketer from Ladakh to play in national-level tournament
By
Lobzang Thuwang Bodhicitta
Zanskar, Mar 02, 2021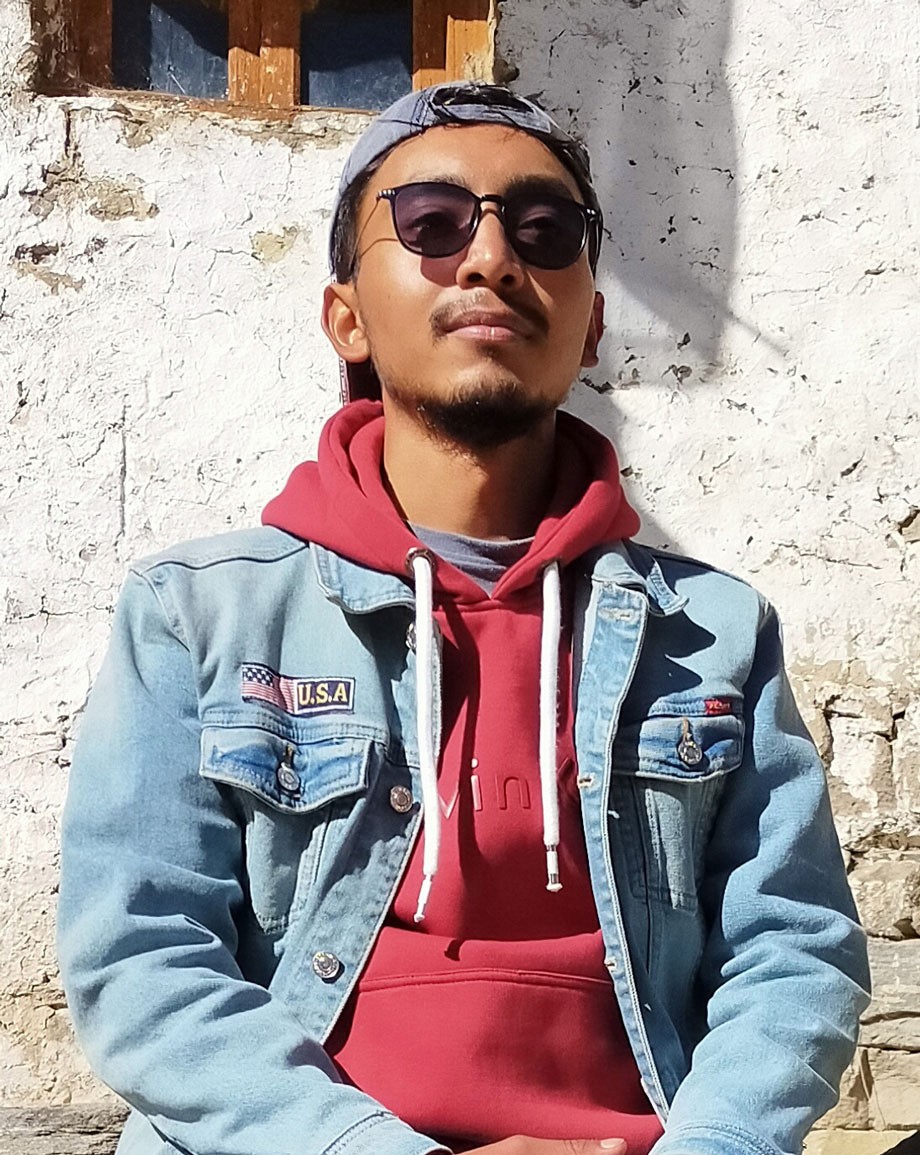 Zanskar :
Skalzang Dorjay Kalyan, the first-ever professional cricket player from Ladakh whose name got listed in Jammu & Kashmir's squad for BCCI's Syed Mushtaq Ali T20 Trophy is an inspiration to many youths of Ladakh. His selection is not only his achievement but of the whole Ladakh specially the youths who are playing different sports in the cold desert. His selection has raised the hopes of enthusiastic sports' aspirant of Ladakh to become professional sportsperson. There is no doubt that we get inspired by great sports stars like Messi, Ronaldo, Virat Kohli, Sania Mirza, etc., but when someone from our region makes it into the national or international level, it boosts our confidence much higher. 
Ladakh has lots of talented youth in sports but due to the lack of basic facilities required to groom a youth in world-class sports standards, they are unable to fulfill their dreams. Young players from Ladakh need guidance from experienced and professional people to help them achieve their goals. The selection of Kalyan in the national team is an eye-opener and encourages moving forward. Looking at him I am sure that the young players will work harder than ever, to pursue their dreams.
Sport is about challenges, being physically fit and mentally prepared. The players of Ladakh being grown up in high altitude areas have good stamina as compared to the players of the rest of the country. Also, the geographical and harsh climatic condition of the region has opened many other avenues in sports such as ice hockey, skiing, mountaineering, rock climbing, etc. 
There is the scope and we need to nurture the talents by providing opportunities, platforms, good infrastructure, and facilities to make the caliber youths excel in different fields. 
Ladakh desperately needs good infrastructure. It is sad to see that many of the caliber players are unable to practice and perform better because of the inadequate infrastructure and experts. The establishment of sport's infrastructure and allocation of sport's resources in schools/villages along with better implementation is very crucial for the overall development and progression. And I'm sure that sooner a bunch of talented youth will represent Ladakh UT in various sports at the national and international level.
Now, that, Ladakh is a Union Territory, we are confident that the administration will abide by our faith in providing better platforms to all sports' aspirants. 
Sport is an agent for social change. It plays an important role in one's life but also brings social change. Nowadays we see a lot of kids are involved in illegal activities, getting addicted to drugs, tobacco, and many other things. Sports can be one important factor to engage a child in a better way. Secondly, sports teach discipline and punctuality. It further enriches an individual life with more confidence, focus, spirit, and overcoming difficulties and challenges. 
It is rightly said that for children, the sports field is a better place than a classroom to learn key life skills. The day is not far when the young boys and girls from Ladakh will bring laurel to the whole Ladakh and for the country. 
The writer is B Sc graduate hailing from Zanskar. You can send your comment and views to lobzangsani@gmail.com