SELFLESS SERVICE TO THE NATION
By
Reach Ladakh Correspondent
Leh, Mar 20, 2014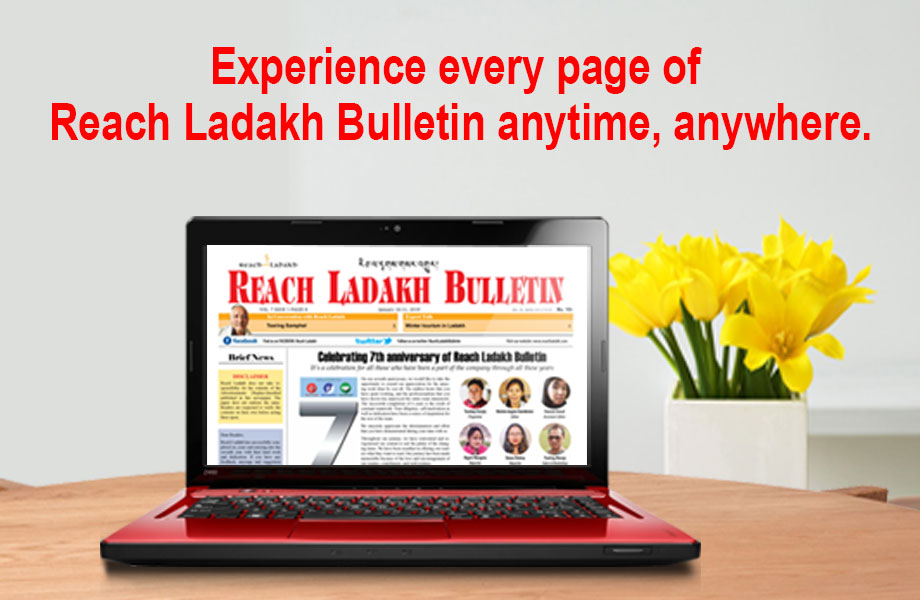 Leh :
The Indian Army traces its origins to the hoary past, encompassing the mighty legions of warrior kings, noble nawabs and enlightened emperors. From Saragarhi to Flanders, the Indian Army left an indelible mark of unparalleled valour and supreme sacrifice on battlefields across the globe. But it came truly to its own on the 15 January 1949, when the first Indian, General (later Field Marshal) KM Cariappa, took over the reins of the Army of independent India. Befittingly, the day is celebrated as the Army Day every year all over the country.

Called into battle soon after independence to save the state of Jammu and Kashmir from marauding hordes pouring across from its western borders, the Indian Army has been at the forefront of facing every challenge posed to the sovereignty and integrity of the nation and acquitted itself with unqualified success and rare distinction on every such occasion. It has spared no effort and no sacrifice in upholding the cherished values of the Indian state. Not only has the Indian Army zealously guarded the vast frontiers of the nation, it has also persevered tirelessly to ensure the internal cohesion of the country against myriad fissiparous elements. And it continues to do so till today.

From rescuing children out of blind wells to rebuilding devastated communities, the Indian Army has been the first responder to every crisis ever faced by the nation, major and minor, natural and manmade. It has nurtured numerous sporting legends of the country who put the Indian tricolour on the winning pedestal in the international arena. Year after year, the humble Indian soldier - unknown, unheard, unsung - has been consistently voted the Indian of the Year, by a grateful citizenry. Several soldiers, after a rich and rewarding tenure with the Indian Army, have gone on to ascend the pinnacle of success in varied fields, from industry to education to politics, setting new standards of probity and performance.

Ladakh has been an intrinsic part of the scintillating saga of the Indian Army. At every adversity, the people of Ladakh and the Indian Army have stood together and faced the challenge as one, soldier and civilian, young and old, man and woman. Whether it was throwing out the enemy from Turtuk or the intruders from Kargil, the Ladakhi has proved his matchless mettle time and again. Even today, the Indian Army continues its ceaseless vigil on the highest battlefield of the world, Siachen, with the unstinted support of the indomitable Ladakhi.

As the Indian Army celebrates the 66th Army Day on January 15, it rededicates itself to upholding the territorial integrity of the country at all costs and every peril. It also reiterates its unflinching commitment to promoting the well being of all Indians at all times.