Secularism is respecting all religions; say Dalai Lama and Dada J P Vaswani
By
TNN
Pune, Maharashtra, Aug 20, 2013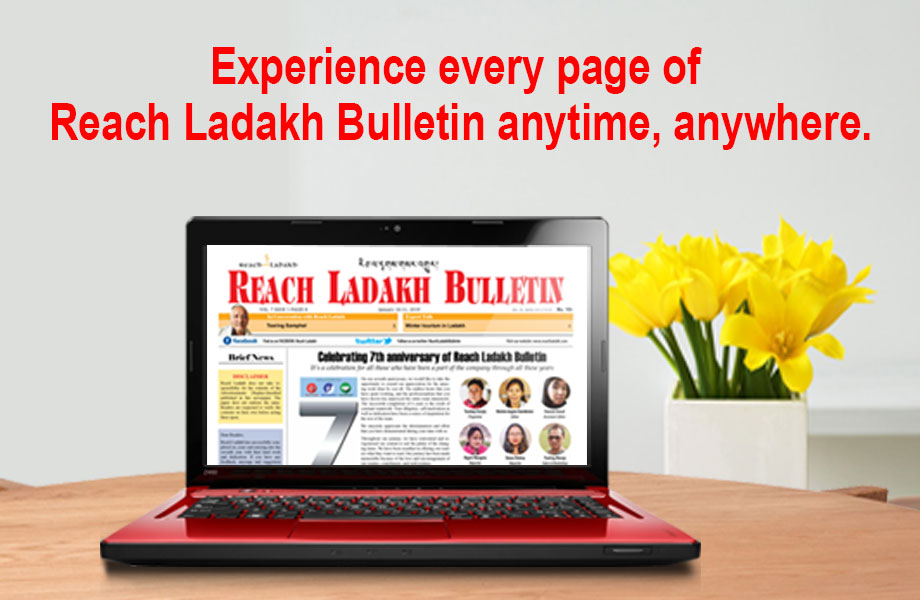 Pune, Maharashtra :
Secularism does not favour one god over another, rather manifests as a belief in a supreme power present in all humanity, said spiritual leaders Dalai Lama and Dada J P Vaswani of the Sadhu Vaswani Mission, as they came together on one stage on 28th July as part of the week-long celebrations of Dada Vaswani's 95th birthday.

In a discussion moderated by actor Aamir Khan, the two leaders motivated the spiritually-charged audience to follow the path of love, compassion and forgiveness to attain happiness.

The Dalai Lama urged the rapt audience to inculcate moral values and ethics in children from an early age, which would empower them to respect all religions and humans. "Secularism means respecting all religions. One can be secular even while being a non-believer. By teaching children the right values, one can empower them to make the distinction between wrong action and the actor," he said, adding that service of humanity is the biggest form of prayer to god.

"For the entire world, India has always been the proof that different religions can co-exist without conflict. I consider myself as the messenger of that ahimsa which has always been upheld by India," he said.

A similar message came from Dada Vaswani, who urged the gathering to differentiate between action and its source as the way towards forgiveness. When asked for advice for the country ahead of the 2014 Lok Sabha elections, Dada Vaswani said there is no scope in party politics, but in coming together as one. "Governments come and go, but the conditions remain the same. The only way there can be any real change is when all political parties come together to work for the emancipation of the people," he said.

Explaining that politics creates divisions in the community, Vaswani said belief in god is more important than being part of any community. "No one will ever indulge in any wrong-doing if there is faith that there is a supreme power which is watching all humanity. Let us bring back god into our lives and homes," he said.

The 5,000-strong audience, which had gathered to hear the two spiritual leaders interact with actor Aamir Khan, was not disappointed as the trio shared some lighthearted moments while speaking on their views on love and compassion.

While Dada Vaswani admitted that he too had known the feeling of 'love' in his younger days, the Dalai Lama said it is more important to recognise the inner beauty of a human being than run after physical attractiveness for happiness in marital relations.

Aamir Khan concluded the two-hour long discussion by urging the audience to be compassionate even in competition and to see even the opponent as a human being.
In the afternoon, spiritual leader Dalai Lama said Indians must practise two of its ancient values -- Ahimsa (non-violence) and the tradition of religious harmony. He was speaking at the inauguration of the Tibetan pavillion at the Shivaji Maharaj Museum of Indian History in Wadgaon Shinde.

The Tibetan Pavilion is an exhibition of text and pictures on the travails of people from Tibet over the last 60 years. The Dalai Lama said that these are two things which are relevant even in today's world and hence India must practice it within the country and later spread it to the world. "Great leaders such as Mahatma Gandhi, Nelson Mandela and even Martin Luther King followed the Indians way of Ahimsa as it is the power of truth and sign of strength."

He spoke about India-Tibet relationship and said that it was similar to that of a Guru and his devotee where India was a Guru and Tibet its devotee. The Dalai Lama said, "Tibet has taken the religion of Buddhism from India since the 7th or 8th century and it has kept the values intact." He said that all human beings in this world are one. Unnecessary differences of cast, creed, colour and races have been created by mankind that is leading to troubles. "If these differences were not created, peace would have prevailed in the entire world. These are man-made differences and even god is helpless."

Meanwhile, Shiv Sena President Uddhav Thackeray inaugurated an open exhibition on Dara Shikoh, a Sufi saint. His son Aditya Thackeray and Swami Sadyojatah were also present. The private museum is a creation of a non-profit trust Fact, founded by Francois Gautier.

Photo: His Holiness the Dalai Lama, Rev. Dada J.P. Vaswani and Aamir Khan during their interactive session at the the Sadhu Vaswani Mission in Pune, Maharashtra, India on July 28, 2013.