MY WHITE LIE IN MY ENGINEERING ENTRANCE EXAMINATION
By
Sonam Wangchuk
Leh, Dec 19, 2013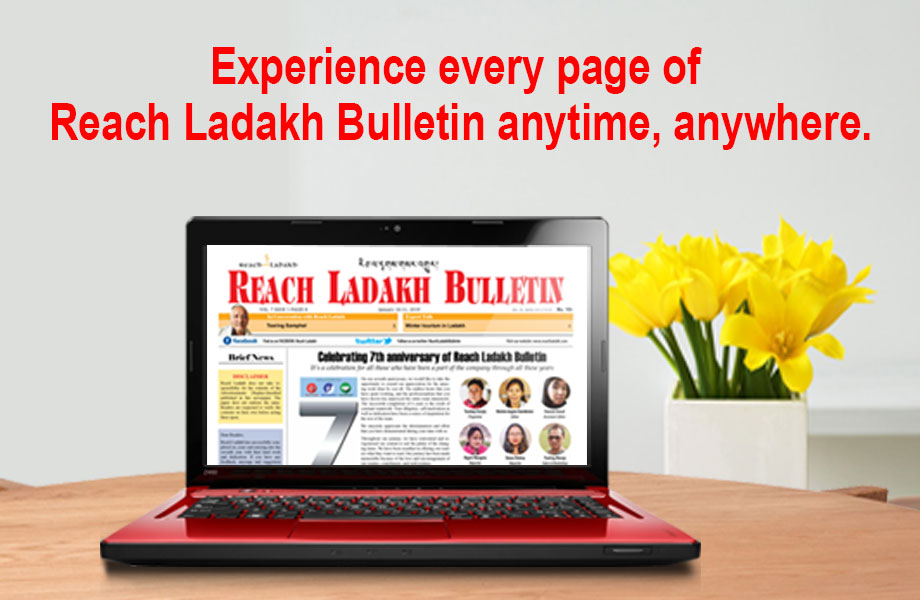 Leh :
Julay no nomo gun! This time I will share with you a story of my own childhood with the hope that it may be of some use to those of you who are either students or teachers.

Like many parents, my father had pressured all my elder brothers and sisters to become either a doctor or engineer, although none of them wanted to. When my turn came it was a curious situation, as I actually wanted to do engineering. My father had been a minister in the J&K Government and in those days powerful politicians could easily influence the admission systems of technical institutes and get their children admitted. But I wanted to do it by myself and did not want to carry the guilt of having secured my NIT (National Institute of Technology) admission by unclean means.

So, I actually kept my engineering preparations a secret from my father so that no such push or pull could influence my admission. I cleared the NIT written tests comfortably and was called for an interview. On the day of the interview, as I entered the room I saw some senior and serious looking people around a table. They grilled me on various topics and I did rather well. Noticing perhaps my comfort with the session the senior most one then asked me the most difficult question. He later turned out to be Mr. ON Wakhloo, then principal of NIT Srinagar and the husband of a well-known Kashmiri politician/ Minister Hemlata Wakhloo. He referred to the files to look up my background and asked me smilingly. Ah! So your father's name is Sonam Wangyal!. What does he do?

I was blank for a few seconds at the thought that my secret was caught and all my efforts for a clean admission could now be foiled. Then some mischievous voice inside me took over and said out loud. 'Sir my father is a farmer'. The disappointed looking principal went on to ask one or two more questions and bid me farewell.
Mission Accomplished! But this was a curios occasion when I had to tell a lie to ensure that my selection was honest!

But please don't be fooled by this story to think that I was always a nice and honest kid. I was in fact a stealing rascal as a child of ten. In my father's ministerial residence in Srinagar, I used to steal from the pockets and wallets of the elders and guests. I often used to get caught by my siblings who would punish me severely. But this was counter-productive as it made me feel very negative about myself. There were times when I seriously felt that I was going to become a criminal of some kind.

Then a big change came in my life when I was sent to a government boarding school called the Vishesh Kendriya Vidyalaya when I was 13. Here the teachers were so kind and sympathetic, and gave me so much love and respect that I started respecting and loving myself. My self-esteem and self-confidence rose to a point where I could not even think of doing those things. The pull of the desire to always remain worthy of their love and affection was many times more powerful than the push of the fear of their punishments.

I can never ever forget the kindness of my teachers, they turned a future criminal into well a less harmful rascal. This experience of personal transformation is one of the reasons why I ended up working to reform the education system and training teachers instead of taking up an engineering career.