Ladakhi youth unable to vote: Is this true democracy?
By
Hajira Bano Balkhang
Leh, May 19, 2014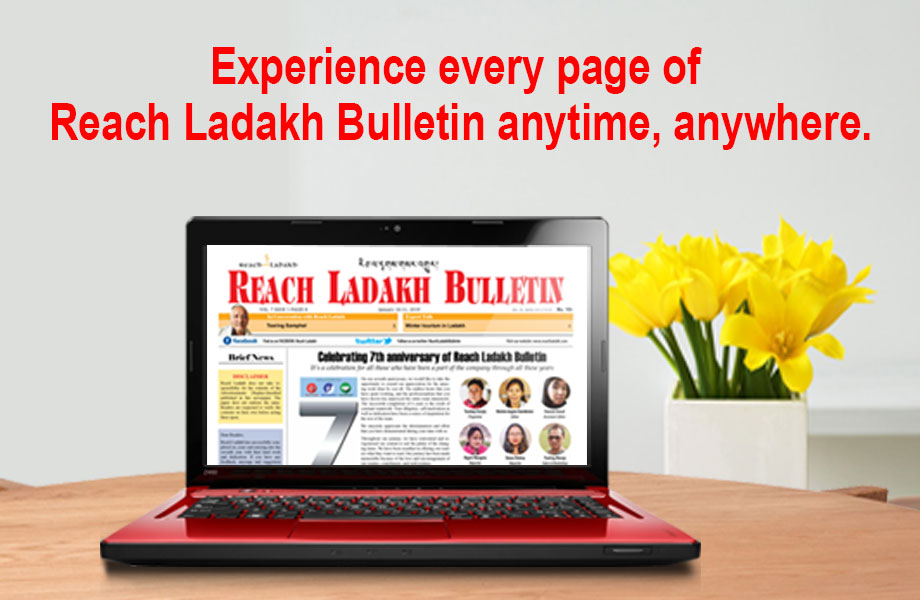 Leh :
As election season dawns in India, scores of people voted and elected their representatives in the biggest democracy of the world. It is an extravaganza that stuns the world every now and then. It is remarkable yet sad that there are few who have remained deprived of the right to utilise their franchise. Those are none other than the thousands of Ladakhi students who are compelled to leave their homes and migrate to different parts of the country to seek education. Although not a fundamental right in itself, voting is, in fact, a statutory right. But given the multiple connotations of the oft-quoted 'freedom of expression' (which is a fundamental right) right to vote assumes greater significance than just another statutory or legal right.

Ladakh comprises of two districts, Leh and Kargil with an overall population of Leh district 133,487(2011census) whereas the population of Kargil District were 140,802 (2011 census). The number of eligible voters in Ladakh is 159, 631voters registered on 531 polling stations. For a population of over 2.7 lakh, Ladakh has got only one seat in the parliament out of the total 543 member seats. Considering the fact that Ladakh is geographically isolated and remains cut from the world for around six months, it deserves to get a special provision so that the actual future deciders i.e. the youth will be able to exercise their franchise.
 
At present, more than 15,000 students from Ladakh are pursuing their education in different parts of the country of which approximately 10000 are above 18 and are eligible to vote having their voters Ids.

Unlike students of different states of India, the reason behind Ladakhi youth migrating to different cities outside Ladakh for education is due to lack of educational institutions and absence of a university till date. The J&K government in 2011 sanctioned Kashmir University satellite campus which is currently under construction and likely to be completed this year.

"It (voting) is an opportunity to express our agreement and disagreement with the government's policies and works, so it is very crucial that everybody should get the opportunity to participate in voting," said Mohd Ibrahim, LLB student of Jammu University, President SAOLJ.

This year the exiled Tibetan refugees of Dharamsala were allowed to cast their vote, if the exiled refugees are given this right then the logical question would be why not an arrangement for the youth of Ladakh.

Tsering Norphel, Ph.d Sociology said, "Why EC of India has been appealing to its citizens for greater participation in the process when it is not able to provide polling booth outside one's constituency. Why can't they adopt new election laws for maximising voter's turnout, when many other countries of the world are practising online voting mechanism with much success"?

The students did not participate in the election this time but the government should make a special provision so that the educated youth of Ladakh would be able to participate in the coming assembly elections and in the council elections. There has to be alternative for polling booth like making online voting available or a polling booth at Jammu so that all students can come and cast their vote.

If an alternative is not found at this time, this injustice would continue and Ladakhi youth will continue to remain deprived of this right.

Two important reasons why their demand carries greater weight than similar demands from some other groups is that percentage wise they form a chunk of the population and their voting, in fact, can tilt the result in the favour of the right candidate and so if Ladakh has only one MP candidate, their role in shaping the selection of that candidate becomes all the more important and indispensable

Secondly, Ladakhi students are a very much politically aware lot, particularly of the domestic political scenario. They can confidently be expected to display informed opinion which should go a long way in shaping the representative's accountability towards the people after they are elected to office.

At a time when EC and the media are urging people to come out and vote in numbers, it is really strange and unfortunate that the students of Ladakh have to do the other way round and are forced to demand their right to vote. When in all over the country a new brand of politics is taking shape with development and clean governance dominating discourses, driven by youth it is indeed regrettable that Ladakhi youth are deprived of their chance to contribute their share to this new wave which doesn't seem like dying soon.