Installation of an x-ray machine at Leh Post Office, an urgent need
By
Skarma Namtak
Leh, Mar 20, 2014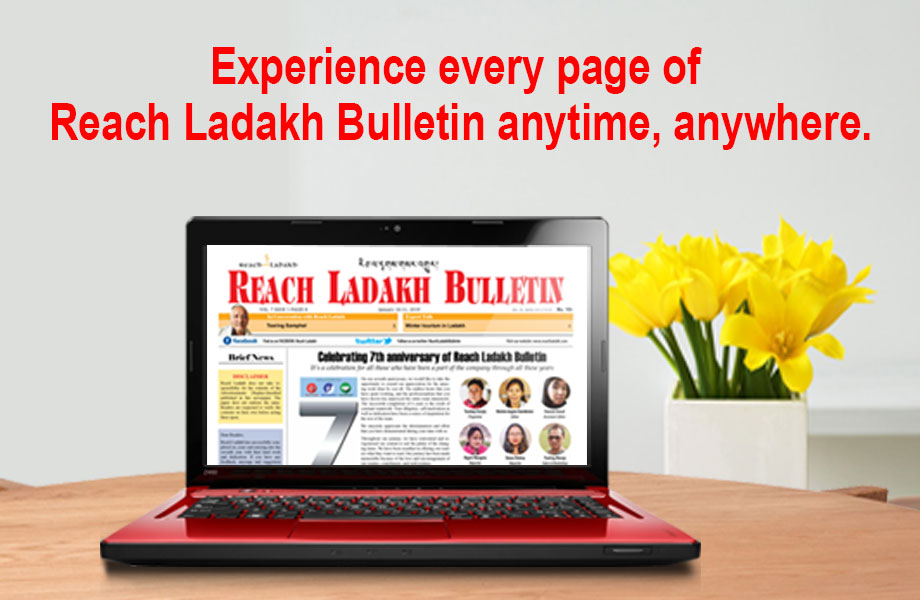 Leh :
Unlike at other post offices of India, the system of sending parcel(s) at Leh post office is very complicated, difficult and disheartening. As I have been a regular user of India Post services by sending parcels to many places of India as well as abroad which we need to be packed properly and very carefully. But when we go to the post office with the parcel(s), the staff personnel, who is in-charge of the parcel section very carelessly and ruthlessly say, "Open the parcel(s) we have to check it". It is true that there could be some security reasons but it shouldn't be at the cost of someone's time which means money. It is very easy to frame and enforce a law but they will be appreciated only when there is empathy as to how the common people should / shouldn't be affected who comes under that very law. This kind of a system exists nowhere except in Ladakh. It is almost ok, if we have only one or two bundles of parcels to send. But the problem arises, when we have (say) 10 bundles of parcel and possibly on that very day another 10 persons come with 10 bundles each and we all have to dismantle and repack all the 10x11=110 bundles simultaneously. Now, imagine that what would be the scenario of the post office on that day?

During the summer season, many tourists prefer to use the post office's parcel services to send some souvenir from Ladakh. And as they go to the post office with the properly packed parcel(s) and here when they are asked to open the parcel(s), they feel very upset, disappointed and inconvenient. It becomes not only difficult but a sort of impossible to repack the parcel(s) at that very moment (as one cannot build a castle in the air) because they don't travel with sewing tools like needle and threads. And on the other hand, there is no any such facilities like needles, threads, clothes, tailors, etc. facilitate by the post office. So, sometimes, out of frustration, they (tourists) first quarrel with the staff personnel and then return the stuff to the shops from which they had purchased which gives a very bad image to other tourists who would like to buy some souvenirs from Ladakh. And many other times, they distribute the parcels among the beggars which indirectly help to encourage the begging culture in Ladakh.


In this way, it is not only a loss to the revenue of post office but a great jolt to the economy of the region as a whole. If we come out of four walls of the post office and think about Ladakh or the country as a whole, the lose to the economy of the region / country, lose to the revenue of the post offices and wastage of time for both the customers as well as the post office officials seems to be far outweigh the one-time expenditure on installation of an x-ray machine like that of at air ports.

Since, we are in the 21st century and celebrating the 65th Independence Day, it looks very primitive to have a system of sending parcels what we used to have before the year 1947.

It is therefore, sincerely and earnestly requested that at-least a small x-ray machine may kindly be installed not only as a facility but as a right of the customers. Because the customers are being charged with full postage charges like that of at other post offices throughout the country. So, it becomes not only necessary but a mandatory to facilitate with such modern technologies. This will help not only to save the precious time of the customers but also helps the postal staff to do their job easily and quickly.

Together, we can lead the region / nation to make it more developed, happier and prosperous. Rigidity and arrogance will lead us nowhere. Rather, it creates anxiety and disappointment among themselves also.