If you haven't faced failures, you haven't lived life full
By
P. P Wangchuk
Leh, Sep 24, 2013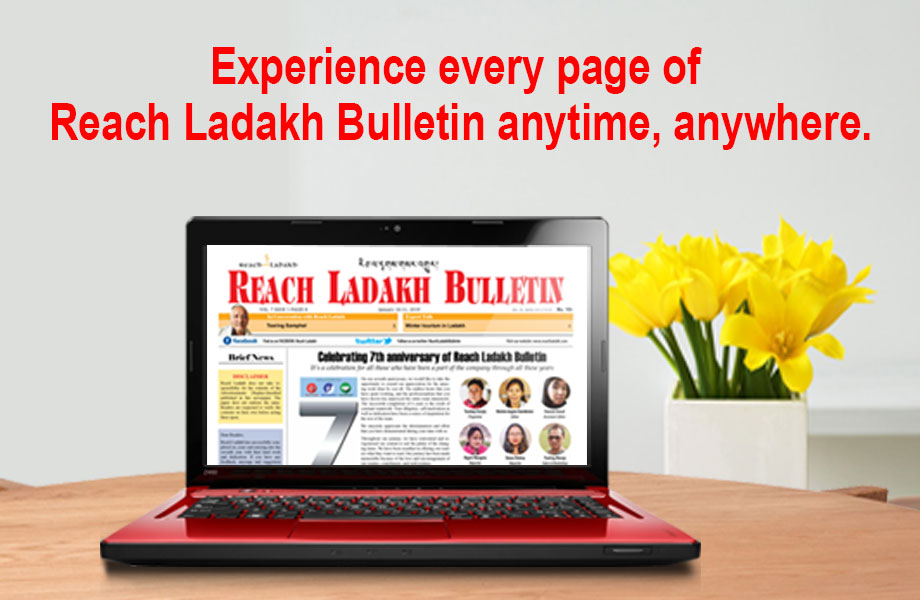 Leh :
If you read A P J Abdul Kalam's life history through his own books, particularly the latest one, My Journey, you would reinforce your belief in the adage, 'Blessing in disguise'. He wanted to be a pilot but could not because his standing in the merit list was one behind the last successful person. He was terribly upset but did not lose hope; and he worked his way up to become the 'Father of missile technology' in our country. And later, the President of the country, the highest post one could secure in the biggest democratic country in the world.

"I still remember the ache in my heart as I tried to make sense of what had happened. When a dearly felt desire breaks up, one feels nothing but despair." But he saw reason not to be bogged down. He made it a point that not being able to become a pilot was not the end of the world. There could yet be other things, bigger and better "out there"; and thus he plunged into space technology to touch great heights of success.
What is important is to realise that failure could be a stepping-stone to a greater goal. As Kalam says, one has to rethink one's goal, reorient one's path. "Each setback teaches us a new facet of life and something about our own personality. When we tackle obstacles, we find hidden reserves of courage and resilience we did not know we had."

But one must keep in mind that the saying, 'blessing in disguise', does not work on its own; one has to take a positive attitude; something like, 'What if I failed here, there are better things to be achieved in life'. And that something higher has to be pursued steadfastly under all circumstances.

It will be interesting to recall what Mahatma Gandhi had said on this issue, "God sometimes does the uttermost to those whom he wishes to bless."
Indeed, difficult moments in life provide one the chance to do things that one could have never thought of in normal circumstances. If you try, and try hard, you have nothing to lose; but you stand every chance of gaining. That is why we were taught early in life to keep in mind that every burden is a blessing; and that only by counting the blessings, instead of the woes one has had in life, one can be the master of one's own destiny.