Higher Education: A long cherished dream
By
Thinles Norboo
Leh, Jun 10, 2020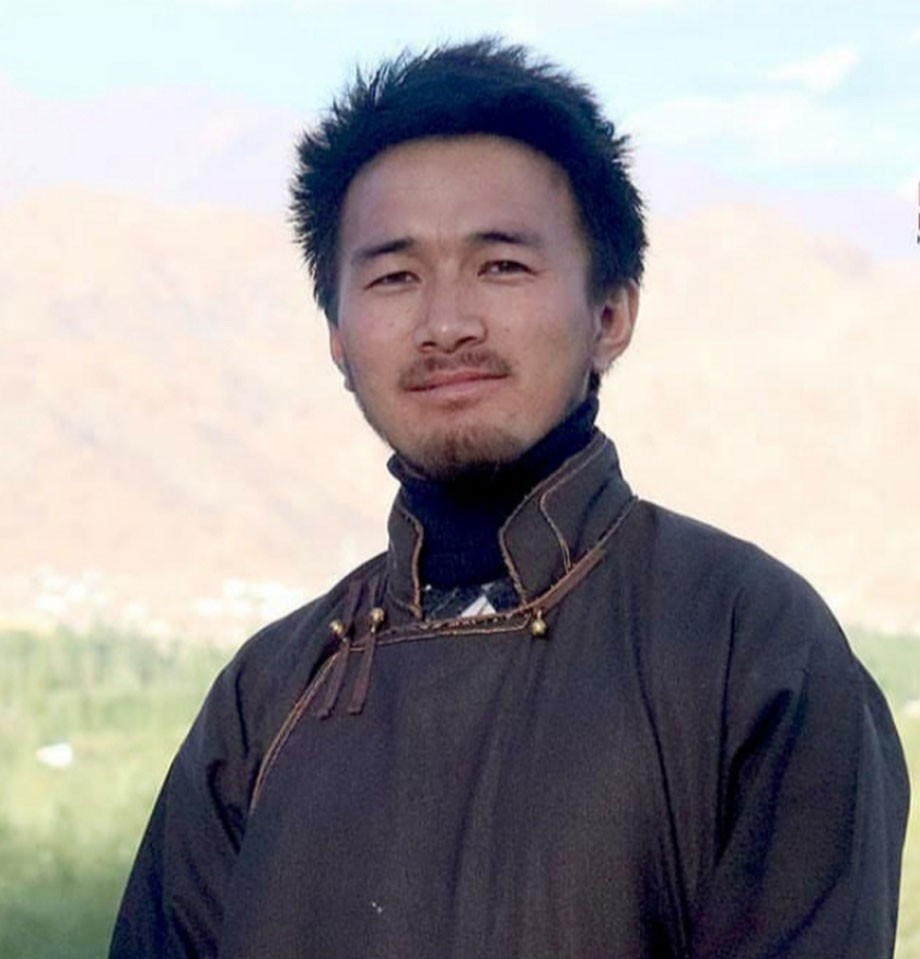 Leh :
Changthang region of the newly formed Union Territory of Ladakh is lesser known to the world. In recent years, although the cold desert of Ladakh has become one of the most preferred destinations for tourists specially the domestic ones, Changthang remains untouched by a flock of tourists. A natural habitat of the pashmina goat (world-famous for its soft wool), is largely visited by explorer, environmentalist, academician, and journalist to understand the lives of the Changpa tribe – a nomadic pastoral community that resides in this high-altitude region. Living in perfect co-existence with their ecosystem, this tribe has endured several changes along with the changing environment. 
As construction of roads opened its doors to development and modernisation, this region underwent several transformations. Access to education is one of the several changes that Changpas have received in the last 10-12 years. Although the advent of education and its relevance on the traditional lifestyle of Changpas is much debatable, the focus here is on the educational journey of the girls belonging to this tribe and the hurdles they face while fulfilling their dream of attaining quality education. 
Community of Ladakh is known for treating both men and women equally and providing them equal opportunities. People's demand for a school for girls of Changthang was fulfilled by the government on April 21 2008, by establishing a residential school - The Kasturba Gandhi Balika Vidyalaya. The hostel accommodates girls belonging to the tribal community residing in difficult to access areas of Changthang. In the absence of any other private or government school, this secondary school with a residential facility is the only option for the girls who wish to study. Today, girls in Changthang have access to education.  
The main objective of this Kasturba Gandhi Balika Vidyalaya is to facilitate retention of girls, ensure greater participation in education, develop and promote facilities to provide access to girls belonging to disadvantaged groups, improve quality of education and stress upon the relevance and quality of girls' education for their empowerment. However, as this school can support girls only till Class 10, they are forced to migrate to the city for higher education. And this is where, their hustle with the outside world starts. 
Higher secondary schools and graduation colleges are located in Leh town. The girl students who come from the Changthang region find it difficult to adapt to the town area as it is way more crowded than their native villages and people follow a completely different lifestyle. They have to live in rented accommodation, cook for themselves, cope with the 'new' environment, and ensure that they study well. It becomes too much pressure for many girl students. 
The education till Class 12th is still inexpensive in government schools but colleges are costly and not everyone can afford to send their children to these higher education institutions. The Eliezer Joldan Memorial (EJM) College in Leh is the most sought-after option for the Ladakhi students. "Just because of expensive college fees, rent and hostel fees many students from Changthang give up their studies and choose to earn money by working in town. Unaffordable fees and related expenses are the major reasons why students drop out after school," shares Tsering Dolker (names have been changed), a student of EJM College. 
Another final year student from EJM college, Stanzin Angmo, also shared her concerns regarding the substandard hostel facilities. "Not having proper hostel facilities in college affects the students who already faced many challenges to reach Leh from Changthang. In the absence of proper facilities, students are forced to live in rented accommodations which do not guarantee a peaceful studying atmosphere. Many students are badly affected by this situation and eventually drop out of college," shares a disappointed Stanzin. 
Tsering Tsomo, a second-year student from the same college believes that students who have spent most of their time in hostels during school days find it difficult to manage the newly found freedom and responsibilities that come with it. They feel distracted which soon starts affecting their studies. Students need to focus on their dreams, aspiration and purpose of life so that they can have a better future. 
Data shows that from 2010 to 2015, only 124 girl students from Changthang could manage to complete their higher secondary studies. 27 percent i.e. only 33 girls of these 124 manage to pursue a graduate degree in these 5 years. Certainly, the existing education infrastructure in Changthang is quite fragile. Only a few manage to struggle with the offered facilities and complete their schooling but as soon as they enter college, they are forced to quit, and reasons, as listed, are several. It is the responsibility of the administration to support the people of Changthang in overcoming these challenges. The tribal girl students from this inaccessible region need proper guidance, support, and facilities to attain formal education. There is a dire need to come up with policies to ensure that participation and retention rate of girls from these tribal communities increases in higher education institutions. 
This article has been written under the Sanjoy Ghose Media Fellowship 2019 
(Charkha Features)