HALF WIDOW, HALF WIFE- The story of Kashmiri women
By
Jegmet Spaldon
Leh, Dec 18, 2014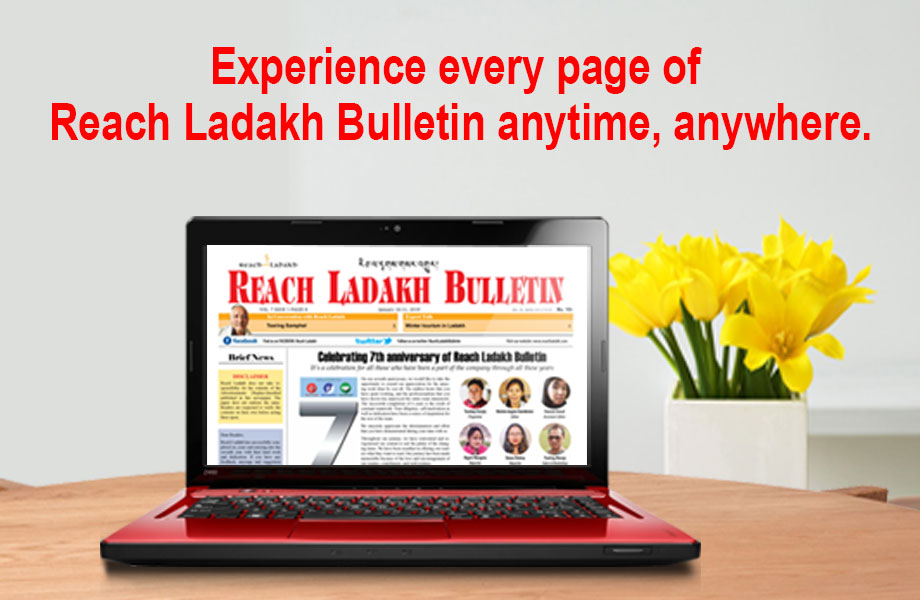 Leh :
As per Hannah Ardent "Violence stands in opposition to power and nothing is worse than combination of violence and power. Gender is a system of social hierarchy in which masculine characteristics are more valued than feminine ones. So violence based on gender share deep relationship. Women all over India faces physical as well as mental violence which is either domestic (patriarchal family) or other factors like war, military rule, communal, caste and ethnic identity e.g., in Gujarat riots 2002 mass rape in Surat of Muslim women. Also in states like Bihar and Haryana atrocities against Dalit women is done by upper caste men. In north-eastern states like Manipur and Nagaland women face violence by military. Kashmiri women tales of violence is horrifying and long lasting. Kashmir lies at heart of India and Pakistan and it is important to understand that Kashmir conflict poses a complex humanitarian issue and it is also important to understand that preventing gender violence goes hand in hand with establishing lasting peace in the state.

Background

Historically crises in Kashmir are among the world's longest running and tragic conflict. Its genesis lies in fateful event of 1947 partition. Raja Hari Singh's decision to accede India was immediately contested by Pakistan and led to the first Indo-Pak war in 1947. This led to continued military rivalry between the two countries since then, in Kashmir (Azadi symbolises denial of democracy and freedom from India) subversion of democracy led mass rebellion which responded with centrally backed military. Kashmir citizen struggled against the following:

1.Domestic militarisation (unwarrant intrusion by centre) to centralise power at expense of democratic process.

2. External military (from Pakistan).

3. Both the above two factor penetrates Kashmir's social fabric further exemplifies the violence against women in Kashmir.

Currently 400,000 to 700,000 Indian military are present in Kashmir. In 22 years, 70,000 people died and more than 8,000 disappeared and 2000 women are widow and more than thousands of  women doesn't know whether their husband are dead or alive, in short these women have an identity crises of their marital status i.e. either they are "WIDOW or WIFE." Between 2004 and 2007, the arms struggle by Kashmiri abated and gave way to non-violent resistance e.g. In 2008, 2009, 2010 have witnessed massive civil disobedience and peaceful demonstrations- strikes, rallies, business and shops shut down etc. Since 2008, widespread enchantment with Pakistan started.
Women and Violence

IR analyses represent Kashmir as an essentially male arena and when women are at centre of military conflict, significance of gender as a category of analysis can hardly be overstate. Violence against women by military forces in Kashmir shows that the government machinery is perpetuating the power imbalance between citizen and state rather than giving justice and security. The violation of women evoked muted response from authorities, which is a shameful and degrading act. The UN convention on "Elimination of Discrimination against women" was an important development in women right recognition, in this context our government failed to take appropriate measures to eliminate violence against Kashmiri women. The Indian authorities are far more interested in shielding government forces from charges of rape and other abuse than in the integrity of investigation. The problem faced by the Kashmiri women shows them in various light for example grieving mother, Martyr's mother, raped women etc. In the first phase of militarisation, Kashmiri women were most visible and active on the streets of Srinagar during the phase of struggle. But their effort and contribution were hardly taken into notice. JKLF chief Yasin Malik acknowledged that innocent women are raped, physically abused and humiliated by the Indian military forces, but the 'torture and stigma also inflicted by the Kashmiri society is an issue that Yasin Malik fails to address. Kashmiri militant leaders have cashed in on public anger against rape by military, yet their own patriarchal rhetoric does not in a way alter the social realities of rape survivor. Nyla Ali Khan notes an important case, in 1991 more than 800 Indian soldiers carried mass rape in course of one night in Kunan Poshpura, this case was dismissed by single member investigation stating as 'baseless'. The men of that area say that they will not marry anyone from 'village of raped women'. For many years women of Poshpura village who were raped or unraped were single. Similar is the tragedy of "Asiya and Neelofar in Shopian case on May 2009 both the sisters in law were found dead in highly militarised and police zone. The post-mortem report announced that they were raped, when there were protests against the incident the police used tear gas to disperse the crowd rather than investigating the case. In October 2009, a team of New Delhi doctor declared Asiya's hymen to be intact, ruling out the rape.

After CBI took over the case in September 2009 they too confirmed that these two women have been drowned not murdered or raped. Such is the neglect of the state in answering or even looking at such tragedies. There are more than 1500 half widows, half wife women whose husbands have disappeared, but yet not declared deceased. These women face economic hardship and are vulnerable to exploitation. They live in constant fear and are often exploited by local men. At present many women organisation has been set up like "Dukhtarn- E- Millat", Council of Muslim Women, Muslim Khawateen Markaz Council but their efforts have been hampered primarily because these groups are politically marginalised, or due to lack of fund, little engagement with people outside the valley and lack of secular ethos. Until state government becomes more proactive in improving the status of women, these women organisation will face number of hurdles in achieving equality and respect.

BASIC QUESTION WHICH ARISES ARE--  
How centre/ state failed to address the grievance of women in Kashmir?
What are the reason for failure of women organisations in Kashmir or if not failed why not organisations could achieved its basic aims?   AND Why there is absence of  minimum application of 'fast track trail' for speedy justice deliver for the women victim.
Why centre government flagship programme like "Group of Self Help", SEWA, MGNREGA have less role to play in Kashmir?
What are  the future possibilities of repel of J&K AFSPA, the Disturbed areas act (DSA) and the police safety act (PSA).        

To talk about future possibilities of repel of ARTICLE 370 , it created raging debate  and BJP govt. says that it will come up with a structured response to the issue of Article 370. On June 11, 2014 the Supreme Court has dismissed a PIL (public interest litigation) seeking quashing of Article 370. In the petition it was said that the constitution does not allow the benefits of article 370 for a long term but it has been imposed in the state since a long time. It seems the basic aim of article 370 is not been realised by the people of Jammu and Kashmir where the article 370 was and is about providing space in matter of governance to the people of the state who felt deeply vulnerable about their identity and insecure about their future. On one hand it says that article 370 itself is a "Gender neutral" but on the other hand this article has let to disqualifying women from the state of property rights. The sad part is that along with military forces various conservative groups in Kashmir makes women position more vulnerable. However with increase in women education and increased women participation in voting and illiterate self-reliant women, they are capable to improve their socio and economic condition to some extent.  We can trace out that situation of women in Kashmir is not at all Niggardliness.                                                                                                

The writer is a M.PHIL, School of International Studies at Jawaharlal Nehru University, New Delhi.You can write your feedback and views at jigmetlibra@gmail.com.