Education system in Balti Villages
By
Nazia Kausar Malik
Tyakshi, Nov 23, 2013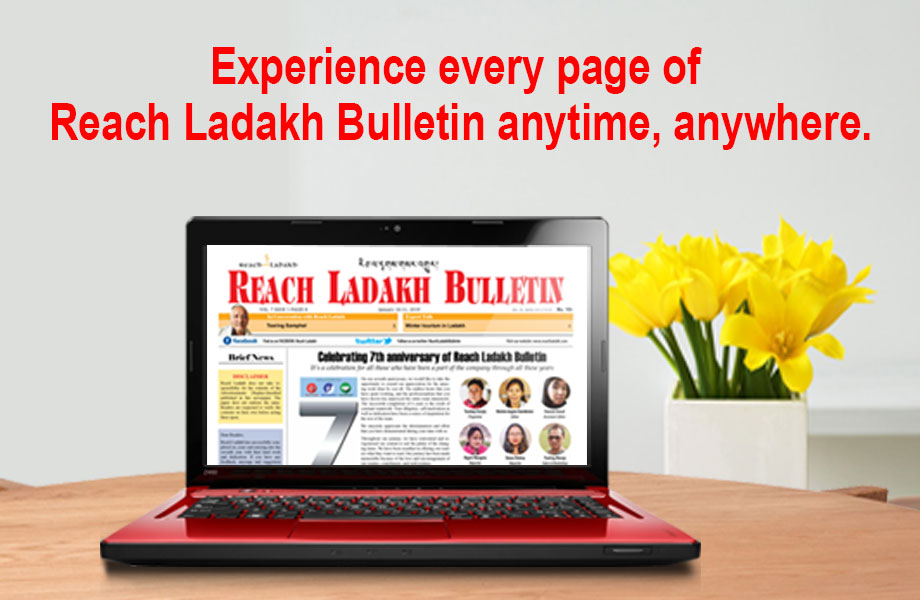 Tyakshi :
Every part of our life is packed with struggle. From birth to death man has to fight the battle of life. Students have to burn midnight oil to achieve top position. There is no short cut to success, those who idly invite their own ruin.

I am sure student all over Ladakh might be preparing for their coming board exams. Those students who learnt only few chapters of the book scare more than those who prepared all chapters. As far as the 10th class students of Tyakshi is concerned, they are doing their level best to get through the exams getting good marks.
Tyakshi is a village in Nubra. This village was under the custody of Pakistan before 1971. Now it is a part of India. Even though there were few schools in Pakistan but due to unavailability of transport facilities, schools were out of reach. People of Tyakshi and Turtuk used to send their children to Khapulu in Pakistan for better education. They had to walk long distances and Cross Mountain passes in order to reach their schools.

The Baltis were so much concerned about educating both the sexes. Even in earlier times when people had to face many difficulties to go from one place to another, they do not miss the opportunity to educate their child. There are women who studied in Pakistan before 1971 are on good posts. They are working shoulder to shoulder with men.

The Holy Quran says, parents who educate their girl will get a better position in paradise. Even though the baltis were so much aware of the importance of education, but the Baltis of Tyakshi, Turtuk and Bogdang were ignorant about the benefits of education. People were of the notion that girls are forbidden to go out and work with man. Thus bulk of the women folk in earlier times remained uneducated.

But these days in schools of Tyakshi, Turtuk and Bogdang we can see girl's enrollment is more than boys. This region remains cut off from the entire world, so modern facilities are out of reach. Villagers have to go all the way to Diskit (Nubra) to get study materials and note books. Preparing for various competitive exams is indeed a tough job. But besides all these problems, the village has produced some good doctors, engineers, teachers and lecturers etc. Students of this region are doing wonders in different fields.

The students of this village are working hard to get through the coming exams as they do realize that pain is the price tag for acquiring something worthwhile in life. Only the person who takes pain about their work makes their mark in life. The villagers as well as teachers are not lacking behind in cooperating with the student and helping them in all regards. All students have their own goals and aspirations. There are two girls and one boy from Thang village that is 15 kms away from their school. Fatima of Thang village says that she wants to be a teacher. She thinks that by being a teacher she would be able to serve the society in the field of education. And believes that she would spread the fragrance of education and increase the literacy rate of her village. Many of the girls of Tyakshi and Thang village quit their studies as there is no provision for higher education. They have to go to higher secondary school Turtuk which is 12 kms from Tyakshi and 25 kms from Thang. People of both these regions are demanding up gradation of school of Tyakshi into Higher Secondary School. So that girls do not have to leave their studies in between.