Dr. Lobzang Sangay, PM , CTA meets Hill Council members, shares his opinion
By
Reach Ladakh Correspondent
LEH, Jul 17, 2017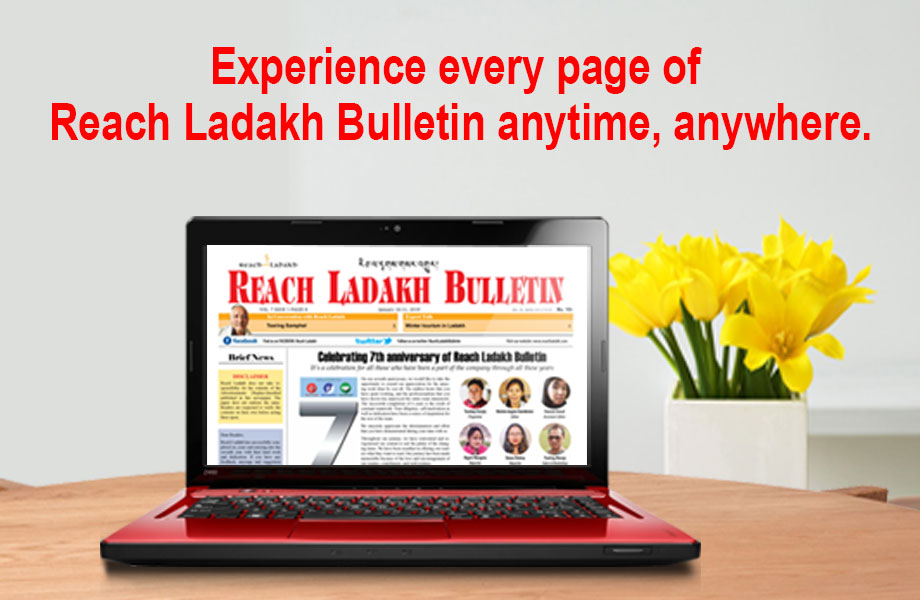 LEH :
A special meeting was convened by Dr. Sonam Dawa, CEC, LAHDC with Dr. Lobzang Sangay, Prime Minister, Central Tibetan Administration on July 8 at Council Secretariat, Leh.
Dr. Sangay expressed heartfelt gratitude to the people and Government of India for being so supportive and helpful towards the Tibetans. Taking great pride in Nalanda University, he said, that the falling down of this university along with Takshashila and other Maha Viras resulted in the decline of India which during that time used to be the number one nation in civilisation, economy and intellectual wealth.
"India today talks of 70 years after Independence or 700 years of colonial rule. They need to look in the history of 1000 years when India was number 1 during the period Nalanda and other universities were excelling and talk about great achievements to take inspiration and aspiration," said Dr. Sangay.
He also highlighted the vision of His Holiness the Dalai Lama of rebuilding monasteries, bringing back Buddhism to Tibet, reviving Buddhism in Himalayan belt, around the world and in China and their success in achieving these goals.
He further said that it is the determination, resilience, hard working nature and rugged mindset of Tibetans that today they are one of the most law-abiding residents and good in enterprising business.
Dr. Sangay added that similar culture and values are reflected by people in the Himalayan belt and stressed on the need to preserve and continue it and feel proud of who we are.
Pointing out the Tibetan Rehabilitation Policy, 2014 he urged the Hill Council to recommend it to State government of J&K to adopt this policy as done in other states like Himachal Pradesh. He said that the adoption of this policy by State government will make processes simplified and the status of Tibetans clarified.
He also expressed gratitude for constant support, coordination and providing all kinds of facilities to Tibetans in different parts of Leh.
Dorjey Mutup, EC Works, Tsering Wangdus, EC Agriculture, Tsering Sandup, EC Tourism, Mumtaz Hussain, EC Animal Husbandry, Moses Kunzang, ADC Leh Councilors, Tsetan Angchuk, CRO and some HOD's attended the meeting.