Do Food Expiration Dates Really Matter?
By
Padma Angmo
Leh, Aug 13, 2015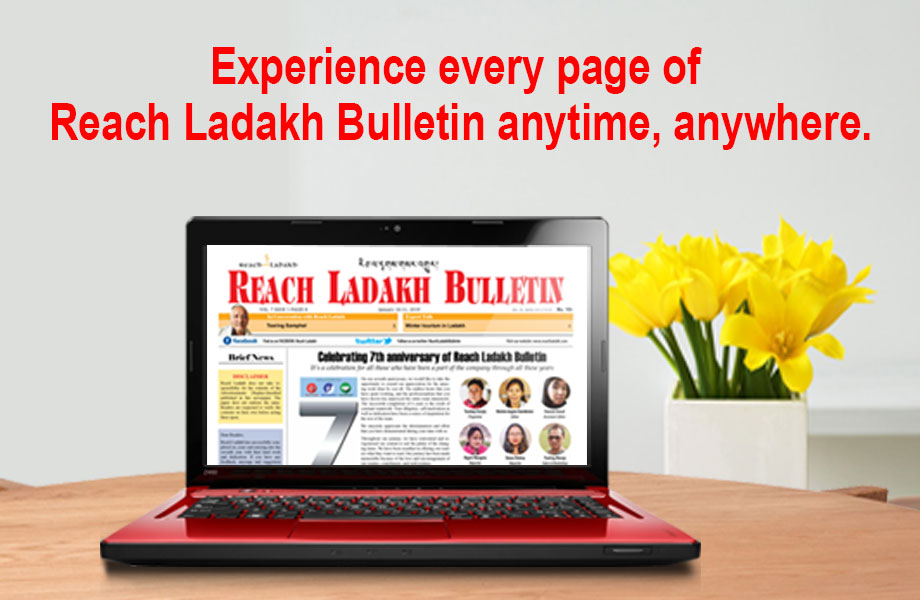 Leh :
In today's scenario, it is usually found that the prices of consumer goods traded in the markets are settled arbitrarily by the manufacturers. It becomes very difficult for consumers to check whether retailers are actually charging the correct amount of local taxes on the products they sell. 
Under the Weights and Measures (Packaged Commodities) Rules, all packed goods should carry certain essential information on the contents of the package, such as its weight or volume, the name and address of the manufacturer, the date of manufacture, and in case of food packages, the best before date and, of course, the maximum retail price (MRP).
Be alert while buying products 
A small businessmen like shopkeeper are an essential part of it and he is the last person to represent products from which a consumer buy, so the shopkeeper becomes most responsible to represent various companies products and they have to serve a product to people gently and honestly by not selling expired products, avoiding to take behalf of various companies. In our Leh city there are some products which have no manufacture date and we do not know the exact date of manufacture and expired and below that it's written (Best before nil days) and the people buy it without seeing it. 
We must check the products carefully before buying especially the manufacture and expiry date. We did not notice the products that we eat daily and at last we the consumer suffer from various diseases, so it is our responsibility to keep ourselves alert from such problems. Many shopkeepers did not know their responsibility and for their own profit they sell the expired products by fooling the people.   
Ill-effects of consuming expired food 
Though some expiry dates relate to product taste, in some cases eating expired food causes food poisoning. Symptoms and health effects vary depending on the type of poisoning. However, common signs include cramping in the stomach area, frequent vomiting, fever, dizziness, dehydration and persistent diarrhea. The symptoms may last a few hours, days or weeks depending on the severity of the condition. Some food stored in poor conditions can even become contaminated with the serious bacterial infections food poisoning.
Discount selling and buying of expired food
Food items have expiry dates for safety reasons. Beware of the Discount Foods store in Godown. Different foods have different micro-organisms they produce when they start to expire and decay. Diseases caused by these organisms in spoiled food include dysentery, food poisoning, and other intestinal diseases. These microorganisms may be present even if they do not affect the taste of the food immediately. It is with time, as they multiply that the texture and taste of the food changes. Initially, you may consume the food and not know that is infected. Food poisoning is a nerve toxin and that causes blurred or double vision, muscle weakness, headaches, and paralysis. 
The companies that knowingly sell or do not check expiration dates on items are not worth shopping to save a few rupees. It costs more than a few rupees if you consumed that expired food and some other nasty issue that could have life-long symptoms.
Consumers Right
 Right to Safety: To be protected against the sale of goods and services which are hazardous to life.
 Right to information: To know the quality, quantity, weight and the price of goods/services being paid for so that you are not cheated by unfair trade practices.
 Right to choose: To be assured wherever possible, access to a variety of goods and services at a competitive price.
Consumers Responsibilities
 Obtain full information regarding quality and price before making any purchases.
 Be careful, about false and /or misleading advertisement
Precautions for Consumers
 Purchase only when you need and do not purchase in a hurry.
 Do not buy blindly. Demand full information before you buy.
 Do not compromise on the quality of goods and services and its quality. Purchase only quality products.
Police Department investigated Leh area & booked one shopkeeper
 During an extensive market checking, Leh police seized a large quantity of expired food items from a trader and registered a case against him.
Leh police were informed by some people that at the end of the winter season some wholesale dealers usually send their expired eatable items to far-flung areas to sell them to innocent villagers. On this input, Leh police under operation Julley started extensive market checking in Leh.  Police seized a large quantity of expired items of foods and drinks from the possession of one of the shopkeepers. 
These items include 390 packets of juice 200ml, 72 packets of juice 1lts, 36 packets of Milk 1lts, 72 bottles of white vinegar sauce 200ml, 50 packets of snacks and other items. 
A case under section 273 RPC has been registered in Police Station Leh and investigation has been taken up. The operation will continue in the district.