BANK ON BANK
By
S. Krishna Sharma
Leh, Jan 23, 2015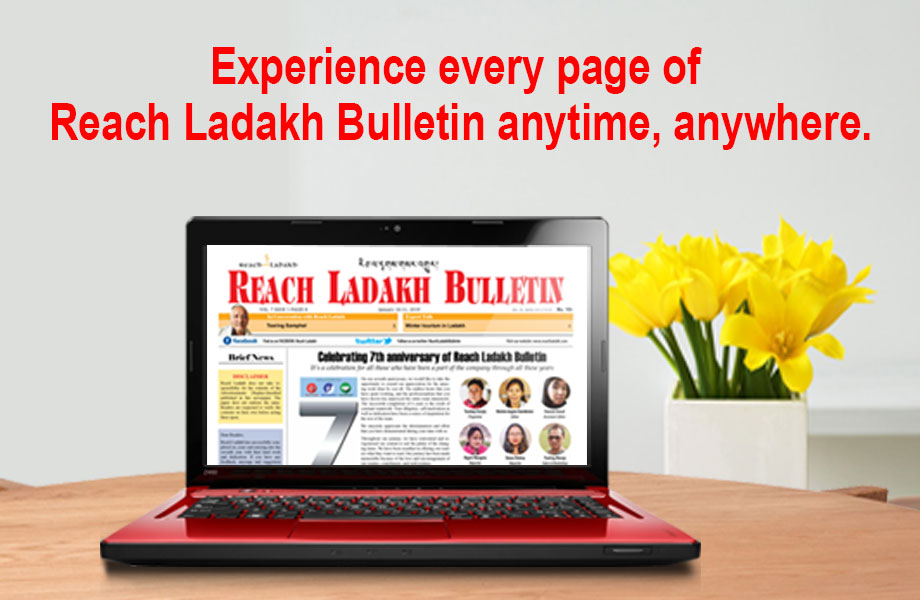 Leh :
Few contemporary phenomena elicit such political and economic interest as globalization and with this advent of Globalization; Banks play a crucial role in the economic prosperity. The concept of credit and lending dates back with time. In the current context, the demands of commercialization have given way to technological advancements and today's banking system has embraced it wholeheartedly.
Recently while on a discussion with few of the esteemed bankers in Leh, most of them cited Ladakh to be a scalable market in the banking circle. With Public & Private Sector banks coupled with emerging technology engaging the customers, there seems to be a transition in the mindset of the people of Ladakh. Smart phones have made people smarter and sharper. Banks have their apps available for downloads using the mobile technology. 
Bankers also detect that with the changing economic scenario, the growth is not just sustainable, but scalable too. The scope of growth is substantiated by the below referential data. 
Annual savings Account numbers have doubled over the course of last 3 years
Launching ATM centers in the remote villages of Ladakh where even constant power is out of reach
Equipping every householder with a bank account
Exploring additional branches to assist the ever increasing customers
Dedicated Relationship Managers taking care of High Net- worth Individuals
In this age of cut throat competition, banks have been left with the difficult job of enticing customers. With the need of providing good customer service, banks have resorted to extending excellent offers, which has also been a boon for customers.  From opening & operating an account, obtaining & enhancing the credit facilities to seeking recommendations on your Investments, Banks are your friendly neighbour and truly a Neighbour, whom you could pride in.
In addition to the above services, Banks also provide "Unique Offers" based on the profile of the Customer, Banking Track Record, and Cash Inflow & Outflow. They come under certain caveat, but nevertheless; do come in handy. Some of these are:
Quick Access to Credit
Zero Balance Accounts
Financial Literacy Camps
Private Banking for High Net - worth Individuals
Financing New Business Ventures
It's usually said that, "We are a product of our own environment" and banks are definitely part of our environment. Clearly, Banks play a crucial role and come to think of it, to live in a world today without banks; is inevitable.  Most of the bankers in the discussion also concur that the people of Ladakh are excellent paymasters & the NPA (Non Performing Asset) is around 0.02%, which is one of the lowest in the country; thanks to our Conservative Mindset & Upbringing.
Finally the bankers in the discussion embrace the fact that, they enjoy doing business with the people of Ladakh. They would like to thank all their customers and the prospective customers, who have made their banking experience pleasurable.  Now, from a customer's perspective, I am beginning to think!!!!
What is to stay in a world without banks?  Recently I met an Elderly man at the SNM hospital, funding his wife's medical expenses by a bank loan, A College student obtaining an Educational Loan for fulfilling his Late Father's desire of becoming a doctor, A Father securing a mortgage loan to marry off his daughter, A Mother planning for her son's educational expenses in the form of Insurance, just after he was born……… These are some of the most touching moments of our everyday lives, which makes me wonder, how important banks are to us.
As I am finishing writing this script, I have come to realize that Yes, I Can Bank on Bank and Iam sure, as a reader, as you are reading this script you too realize that; Yes, you can "BANK ON BANK".
The author is a freelance writer and you can send your comments at messageskrishna@gmail.com