Asha School Brings Hope to Many
By
Ghulam Nabi Zia
Kargil, Jan 18, 2014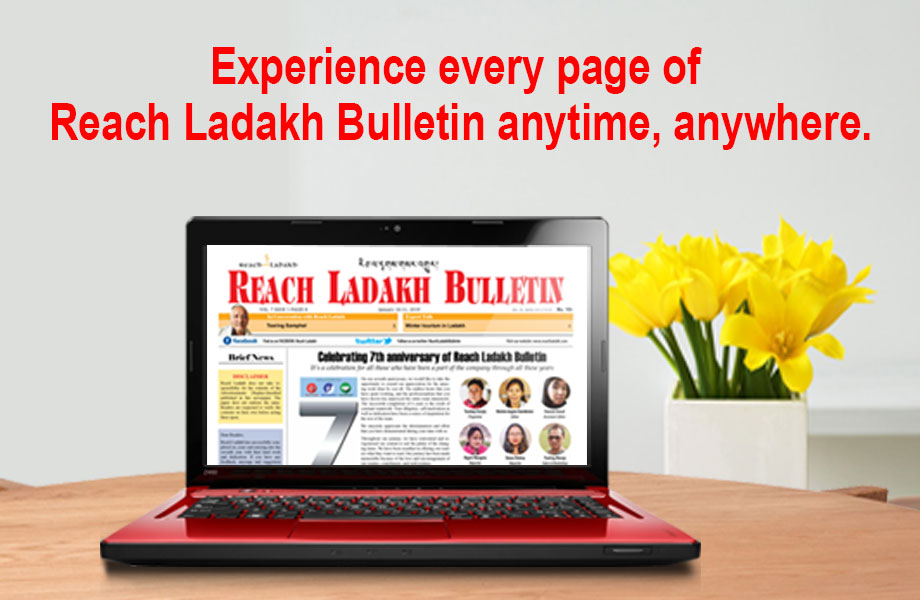 Kargil :
Mohd Yahya, a resident of village Kukstay, 30 kms away from Kargil is a hardworking farmer. His home was filled with happiness when God blessed him with 2 lovely sons. But his happiness didn't last for long. Soon he discovered that both his sons were unable to speak and hear. Mohd Yahya was depressed, thinking that his sons won't be able to lead a normal life due to their disabilities.

Soon a friend of Mohd told him about the Asha School, Kargil being run by Indian Army under Operation Sadbhavna. The school was established in year 2001 with an aim to educate disable children in Ladakh. These children, who comes to the school from neighbouring district Kargil, are the victims of ailments like Cerebral Palsy and Down's syndrome

Zakir Hussain and Ali Bhuto both sons of Mohd Yahya were admitted in Asha School. These kids are unable to understand the feelings of daily related activities.  ASHA conducts speech therapy to these children and they are given free education. The kids are also provided with daily transport facilities from their respective home for which Indian Army provide funds.

At present, Zakir 15 and Ali 10 have shown massive improvement in their understanding of daily activities of life.

Similar is the case of Mahroom Nisa, an 8-year-old girl who was born mentally- retard. Her father Sajjad Hussain is a small shopkeeper in Kargil. When asked how she feels studying at Asha School she gave a smile holding hand of her friend Fatima Banoo.

Based upon their disabilities the kids have been divided into subgroups, focusing where each of them are lacking.

When the principal of Asha School, Mohd Hadi was interviewed he said, "According to a survey, high percent of children of Kargil region are suffering from one or some other form of disability. The cause of it is mainly attributed to harsh climate condition, shortage of fresh vegetables and low consumption of nutrition in women resulting in giving birth to frail baby. Further, lack of care during pregnancy (carrying huge loads on back) and primitive medical facilities aggravates the issue."
The Medical Aid Centre, Kargil also being run under Operation Sadbhavna by Indian Army caters this issue and provides free medical care to locals of this region.

Presently, there are 32 kids studying in this school including seven staff members. It provides physical and social rehabilitation service to the special children with age group of 3-15 years. With an aim to make these kids assimilate with main stream society, there are 09 students who have been registered under the Sarva Shiksha Abhiyaan scheme. Out of the total no students studying here, seven of them studies in class 7th and one in Class 1st and one in class 2nd in the Govt School of their respective villages.

These kids are no different in expressing the happiness they feel about doing studies in school. The parents of these children equally shares feeling of happiness, tears seeing their children singing 'Hum honge kamyab'. With an appointment of a new teacher who got B.Ed degree in Special Education, the future avenues for these kids seem to be truly bright.