In Conversation with Wangchok Namgail, Young India Fellow
By
Stanzin Dasal
Leh, Jun 03, 2022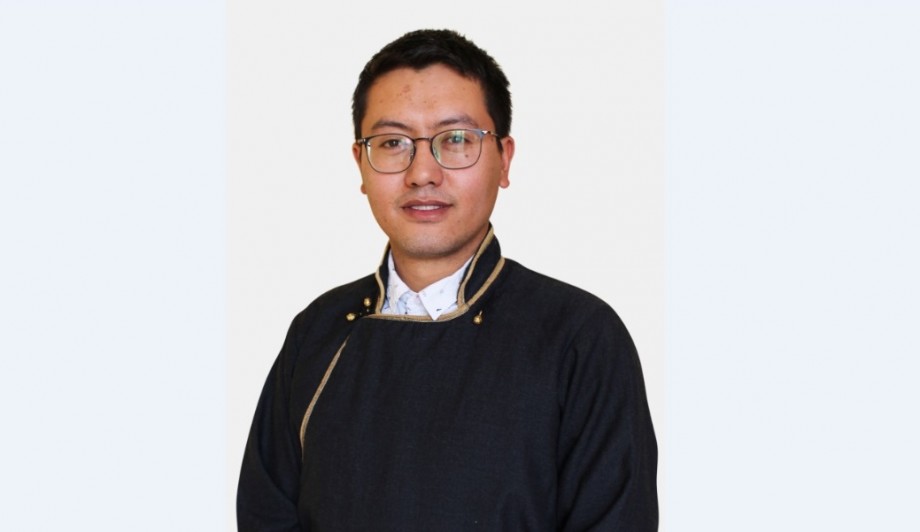 Leh :
Q. First, congratulations on being accepted at Geneva Graduate Institute, Switzerland.  Tell us about yourself and how you feel about making it to the Geneva Graduate Institute?
 
Thank you so much! I studied till class 10th at the TCV school and then pursued a science stream at KV school in Delhi. After that, I got admission to NIT Delhi. However, as the first two-three semesters went by, I realized I was not interested in engineering. I continued for a year, but it was a difficult phase with low self-esteem and confidence. I felt like a failure, and I questioned my capability.  Fortunately, I came across Live to Love and found an opportunity to engage, volunteer, and later work on various initiatives. This helped me accept my failure with an open heart and realize many of my strengths. I regained my confidence and self-esteem. 
I was blessed to be able to contribute to my community through Live to Love's projects while also rising back from a dark phase. It was during this time when I gathered courage and pursued my studies again in Social Work. During the pandemic, I realized I wished to make a more powerful impact and joined the Young India Fellowship at Ashoka University. It's been an amazing experience where I got to meet so many wonderful people and hear different perspectives. I would say, it was the launchpad for me to dream bigger and it helped me significantly in getting into the Geneva Graduate Institute. I am very happy and proud to have been accepted there. 
Q. Brief us about the Geneva Graduate Institute. How did you apply for it and what are the challenges you faced?
I never thought I could apply or get into a school like this. At the fellowship, I saw my friends apply to such places, and somewhere deep down, I felt like trying. I was not confident and so quietly applied to the school. I couldn't apply for more since the application fee itself is expensive. My institution helped me get a language exam waiver, and my amazing professors wrote me kind recommendation letters. Apart from that, the Letter of Motivation plays the most important role in the application. I spent time working on it and I believe the year-long course on Critical Writing at the Fellowship has equipped me to write it in a better way.
The Geneva Graduate Institute of International and Development Studies is one of the most reputed schools in the world, offering post-graduate master and Ph.D. programmes. It has strong ties with the biggest international organisations such as UNO, WHO, WTO, WIPO, Red Cross, etc. and that's why it is considered an opportunity hub. It is also known for having produced seven Nobel laureates, many heads of state, ambassadors, and so on. 
 
Q. We have seen that you are crowdfunding to pursue a master's in international and Development Studies at the Geneva Graduate Institute. What made you go for it and how is the response?
Indeed. Like many other study-abroad programmes, the cost of this course in Geneva is significant. I had applied for financial assistance from the institute but unfortunately didn't receive any. There is no way my family can afford this programme. I've been looking for scholarships for weeks, but in vain. I also tried to ask for loans, but I could not fulfill many criteria, like having decently salaried parents as co-applicants. Confused, I shared my situation with my friends, and they encouraged me to start this campaign and offered to help. This opportunity means a lot to me, and I decided to come out of my comfort zone and give this last resort a shot. Although asking people for money publicly is not an easy task, a few weeks into the process, I feel that this may be worth it. This could become an example and encouragement for those students from less privileged backgrounds to pursue their dream, with the support of their community. I feel so fortunate and overwhelmed by the kind of support and encouragement from all over. The collaborative effort of a lot of them is making me feel that this rather ambitious aim is achievable. 
 
 Q. Share with us your plan after completing your studies in Geneva.
 
The concerns, voices, ideas, and knowledge from the mountains are hardly heard on larger platforms. The interventions regarding our issues come prepared from somewhere else. I feel it is important for Ladakhi youth to make Ladakh's voice heard, contributing to policymaking. During and after my studies, I hope to raise Ladakh's issues, specifically those about the environment and climate so that we can find innovative approaches toward sustainable development.
 
Q. What's your advice to the many Ladakhi youths who want to pursue their studies abroad. 
 
The biggest issue we face is the lack of confidence. It happens to almost all of us (including me) when we shift to big cities for our studies. It sometimes becomes a lingering trauma. I would advise Ladakhi students to accept and embrace this discomfort, rather than suppress it. We should not think of ourselves as unworthy. If we have driven and confidence, then all other factors will find a way of falling into place. 
Message to the reader
 
"Don't rush blindly! Try to figure out why you're doing what you're doing. When you're aware of the 'Why', even slightly, the journey becomes much more joyful. Confidence and self-esteem also bloom!"