In Conversation with Tundup Dorjay Churpon, Ceramic Artist
By
Tsering Chosdon (Chhozee)  
Leh, Aug 13, 2021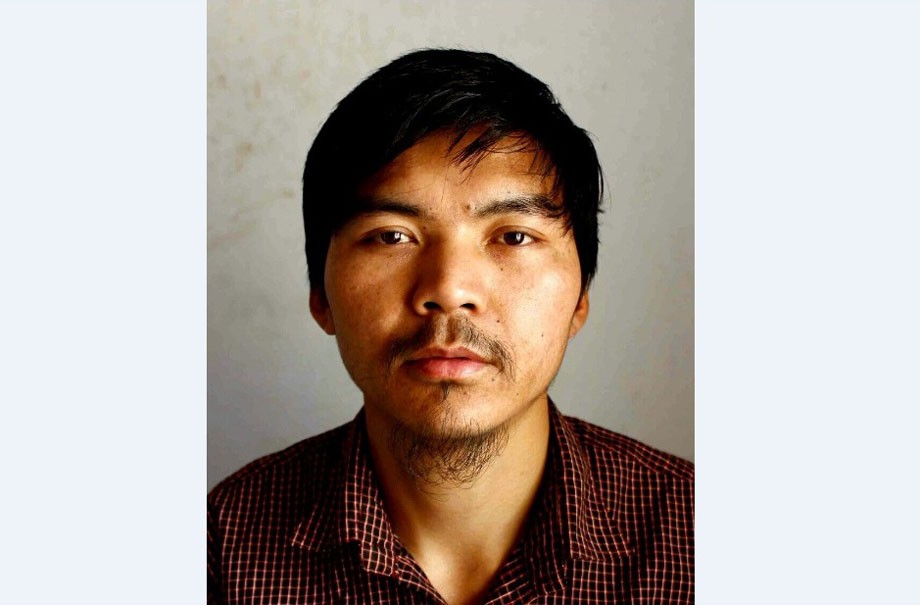 Leh :
Q. Your work has caught quite a lot of attention offline and online. Could you tell us more about your story?
 
I had always shown a keen interest in drawing and painting as a child. After class 12, I pursued Bachelor in Fine Arts from Jammu, and during those student days, my seniors guided me about various options in art studies and the best colleges to pursue the courses. Thus, I decided to pursue my art and craft course at Shantiniketan in Kolkata. 
 
Pottery is not something I inherited from my family. When I was a fine art student, I was interested in Textile art later I realized that the field is more common and many are already in the field. I want to choose something new and found that pottery was intriguing and divergent.
It gives me immense happiness to shape with my bare hands and forming something new.
 
Q. The first Pottery Studio of Ladakh. How is it coming up?
 
The progress of my studio is a little slow because being an artist, the management skill is not up to the mark, and also I am new in the entrepreneur field. I took a loan to set up the studio which got sanctioned in December 2019. Procuring machines and other equipment was not possible since it was the winter months thus had to wait for few more months. In September 2020 I received all the machines and materials but due to the pandemic, everything got slow. Despite having the studio set up, I could not start classes and workshops because of the pandemic. The studio has not been fully set up but I hope everything gets settle soon so that I can conduct workshops and classes.
 
Q. What is the scope of pottery and how sustainable is it for Ladakh?
 
When we start something new and different, the growth and progress will be slow but there is scope! Here when we talk of pottery, 'Zama' and 'Sangspor' are relatable to it and familiar to the locals. Traditional products like Zama are not something I want to deal with as there are so many local artisans dealing with it. The pottery world these days is trending and booming as a hobby as well as a business. In retrospect to sustainability, pottery is eco-friendly. For the firing process (to melt the clay) we can use Liquified Petroleum Gases (LPG) which does not harm the environment.
 
Q. What kind of challenges did you face or are you still facing in this field?
 
I have been facing challenges since I started with the studio. Local materials are yet to experiment. I get my materials from Delhi because local clay is all low temperature on which the glazing process is difficult. For the proper glazing process, we need high-temperature clay. There are also ways to increase the low-temperature clay by mixing it with chemicals, but I haven't tried so far. Also, because of the pandemic, I cannot start my classes and workshop which is the major challenge I am facing. 
Q. Do we need to do a proper course for it or we can professionalize by learning from a potter?
 
I feel if someone is interested in craft-based art and learns from professionals regularly without doing any proper course, there is a possibility the person might end up opening their studio. In case, a student is interested in Fine Arts courses like Visual Art then joining college and doing
a proper course is very important. There are lots of theory-based studies in such art forms whereas craft-based art is more of learning physically.
 
Q. Pottery being a small-scale industry, how much of a task is it to market it?
 
I have started to get orders from few customers who initially ordered from Japan. My style of art is a natural glaze with which has a subtle color and people usually say that my work is inspired by Japanese art. My studio is based in my village Igoo which is 50km from the city and the main
motive behind establishing in the village is to promote rural market (Tourism, Art and Culture).  As a craft-based student, we are not taught much about marketing so I lack a lot in it. There was an Exhibition called 'Enchanting Ladakh 2021' in Delhi. That is when I got sudden support from Former Commission Secretary, Rigzin Samphel. We had a personal meeting and overnight decided to exhibit my work the very next day. I told him that I am at a developing stage and was nervous but he boosted my confidence saying that I will experience the market. Later, I realized that it was a very good exposure and an opportunity for me. I got lots of positive feedback.
 
Message to the readers
 
"I feel that we need to focus equally on rural areas for various economic activities. There is a potential in villages which needs to be explored and promoted at various levels so that people living in rural areas get different opportunities."