In Conversation with Tsultrim Chonjor, Padma Shri Awardee
By
Tenzin Dajon
Zanskar, Jul 08, 2021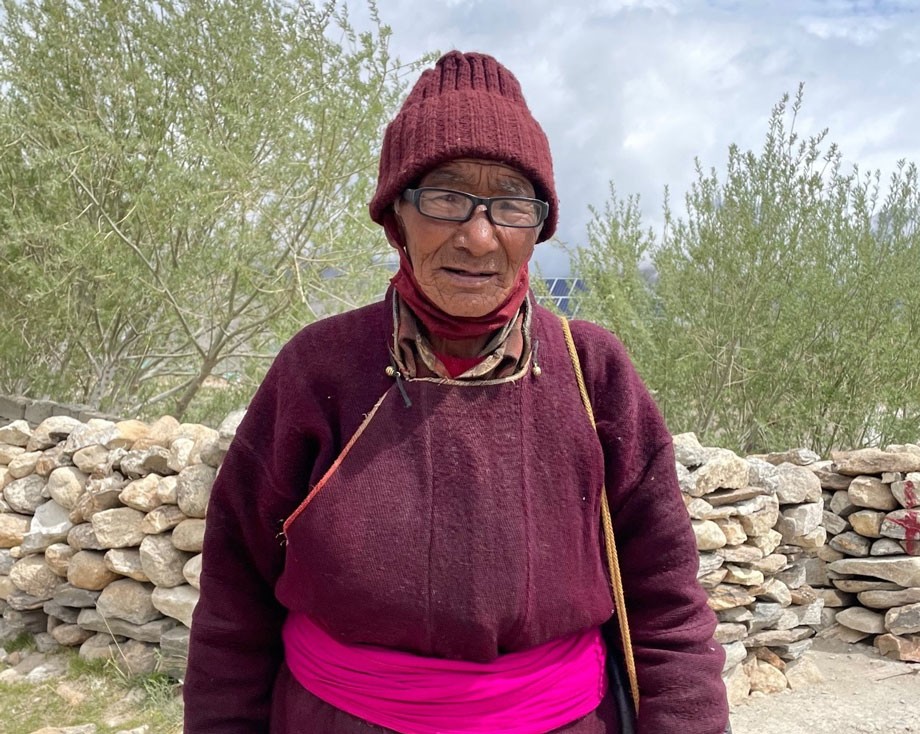 Zanskar :
Q.Congratulation on receiving the Padma Shri award. How do you feel about it?
 
I never expected nor requested or asked for fame and award, was all I know that I have to work for the welfare of the people from the Zanskar region. I am extremely grateful that my work, the effort I made to connect Zanskar and change people's lives was recognized. I am sure such an honour will encourage many others to work for the betterment of society. I am overwhelmed and feel very happy to receive the award.
 
Q. You are popularly known as 'Manjhi from Ladakh' for the road construction to connect Zanskar. Share the story.
 
Zanskar is divided into three valleys i.e Stoth, Sham and Lungnak. The Stoth and Sham region had road connectivity but the Lungnak valley remained cut off from the rest of the world till 2014. The inhabitants of Lungnak have to travel either on foot or ride horses. They have to incur heavy expenditure to transport their goods from one region to other, say around 20k -25k. The story does not just end with this, the frozen river acts as a road for the people. It was sad to see that the region was remote and inaccessible for the rest of the Indian mainland.
 
The road to Lungnak got sanctioned a long time back but no progress and development are seen. Everything was at a snail pace. In 2014, I started the 38-km stretch, road construction from Kargyak towards Darcha of Himachal Pradesh. Within four years the road construction got completed. The decision to construct a road was to mitigate the pain and trouble people face while travelling. I have been to Manali using the same route on foot and on my way I met school students who have to cross the rivers and even have to walk at night which seems not only difficult but very risky. By seeing the condition of the students and the people of the valley I decided to do something.
 
Q. How could you arrange the expense of the construction of the road?
 
I have to spend more than 52 lakhs which I arranged by selling my ancestral land, house and spending my life savings. People of Zanskar also supported me financially. After arranging money, I hired a JCB and started working.
 
Fortunately, to construct the road from Kargyak to Darcha there was no need for permission from the government, but the challenges were there to break the rock and pave a way out. Short working season of four to five months since there is absolutely no scope for work in the harsh winter months was one of the challenges to complete the work on time. I lost my thumb while repairing the machine. Nothing stopped me from working, I worked day and night faced the challenges with a strong belief and hope to connect with Zanskar and ease the life of people.
Q. The region (Lungnak) has been connected with the rest of the world. How are you feeling now?
 
I was honoured by students and people of the valley which was a very emotional moment for me. Today, people of the valley reach Manali within a day, which took more than a week of travel. Lungnak valley has been connected now but still, there are many villages in Zanskar which are deprived of road connectivity like Ralakung and Shun Shade. People are expecting but my age is not allowing me to start any further endeavour. I am 79 now. I often tell people to force their representatives to emphasize road connectivity. I am ready for any kind of help and assistance. 
 
 Q. You have been politically active for years. Would you like to comment on the district status for Zanskar? 
 
District status for Zanskar is a long pending demand. From the age of 18, I have been raising my voice for the district status which is very genuine. Not just the population of Zanskar feels that the district status is important but the renowned local leaders of Ladakh also find the demand of the district genuine. I worked and assisted renowned leaders of Ladakh such as Nurboo Sahab, Sonam Wangyal and Gyalsras Bakula Rinpoche. I remember that Bakula Rinpoche always assured that Zanskar will get district status based on its geographical condition and remoteness. I even asked MP Ladakh, Jamyang Tsering Namgyal, to fulfil the district status promise during his tour to Zanskar. 
 
Now Ladakh is a Union Territory and many regions in Ladakh are also seeking district status but the demand of Zanskar is genuine. The problems faced by the people cannot be compared with any other region.
 
Message to the readers
 
"People of Zanskar needs to be vocal, we must develop a culture to ask a question to the leaders about the works and decision. Responsible leadership is the need of the hour. In this fast-growing changing world, we all must maintain peace, harmony and preserve our rich culture, architecture and language."