In Conversation with Stanzin Dolkar, First Woman Ice hockey player
By
Stanzin Dasal
Leh, Apr 14, 2021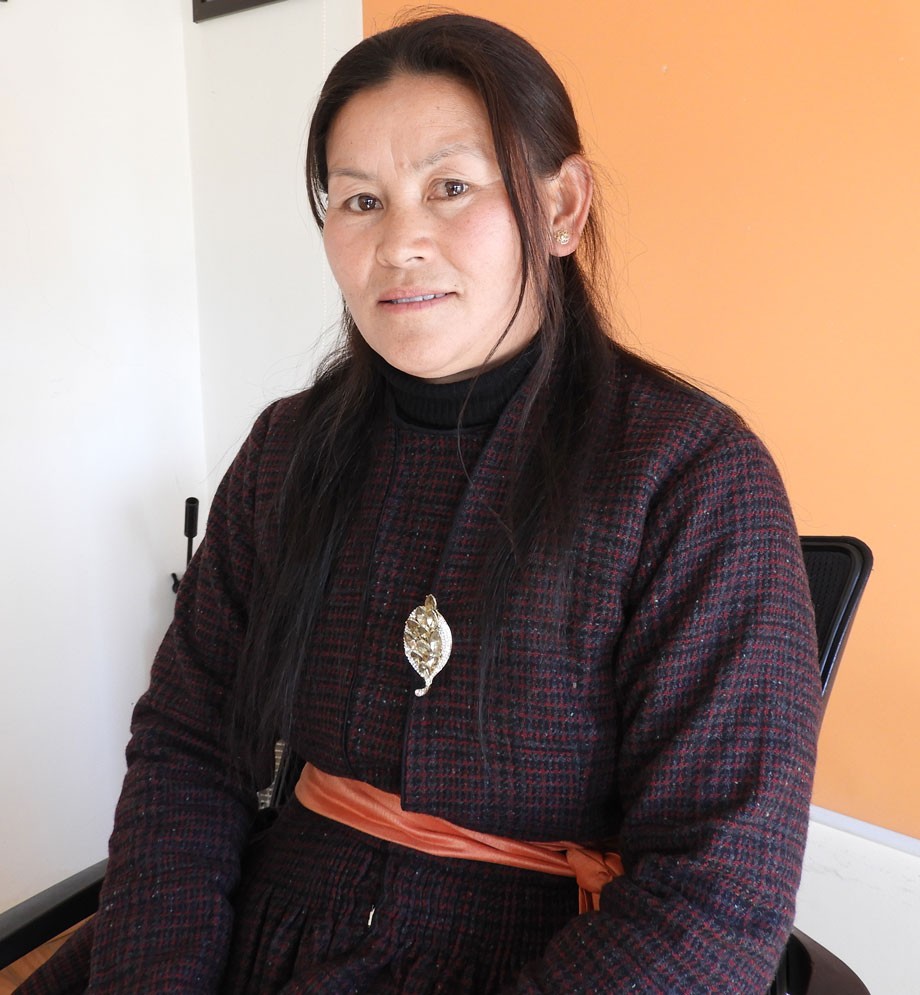 Leh :
Q. Brief us about yourself and the journey as an Ice hockey player.
I love sports and since my childhood days, I use to participate in various sports at the school and district level. I started playing ice hockey when I was in Class 11. It was a time when there were only 3 women Ice hockey teams in Leh district including, one team of Secmol and two teams of Lalok. Since then I have played ice hockey continuously for 16 years. One strong reason for me to be consistent in this game is because I was very passionate and always wanted to see more and more girls of Ladakh play and participate in the challenge cup. This was a prime reason to establish Ladakh Women Ice Hockey Foundation (LWIHF) to encourage women players by imparting training. I was the Founding President of LWIHF.
In 2007, a Swedish documentary titled 'Thin Ice' won the Silver Wolf Competition award. The film shows the love of mine for the ice hockey sport and my initiative and effort to pave way for girls to compete in championships. In 2009, I joined District Youth and Sports Services as a Physical education teacher, and in 2016; I cleared PSC and started serving as a physical education lecturer. Presently, I am working in Govt. Girls higher Secondary School as Physical Education lecturer.
Q. How many international, national, and district tournaments you played?
In 2010, I received a special invitation from the Malaysia Ice hockey Federation through 
Indian Ice Hockey Federation to play with the Malaysia team in the International Malaysia tournament. I got the call because they recognized my effort to uplift women in ice hockey sports. In 2010, I participated in Ice hockey development camp organised by International Ice hockey Federation in Finland. And in 2016, I played Asian Challenge Cup at Chinese Taipei. Apart from the international games, I played many national and district ice hockey tournaments.
Q. You have been constantly motivating women to play ice hockey from the very beginning. Share your experiences.
Like I said before, there was a time when women playing ice hockey is not given much importance. There were only 1 to 3 teams and many of the players left playing after few years because the future was bleak, not so much exposure, needed encouragement, and facilities were there. The women players used to borrow protective gear and equipment as they were not in a status to have their own. The story does not just end with this, there was also some kind of gender disparity because we have seen that the public is more enthusiastic about watching men's matches than the women's one. So, there was discouragement at all levels. Amidst all these there was a need to aware, motivate young girls to play and pursue the dreams. Thus, the Ladakh Women Ice hockey Foundation was formed in 2015 to encourage women ice hockey players. The foundation worked to strengthened women players, giving coaching and training to young girls and also form more teams. 
Today, the situation has changed. Women players are equally given importance and almost all the tournaments are conducted. Girl's team of Ladakh represents India at the international championship but there is still a lot to be done to encourage women in Ladakh. 
Q. Ice hockey used to be a male-dominated game. You as a woman ice hockey player share with us the challenges faced by the women players and the scope for women players of Ladakh?
Yes, ice hockey was indeed more popular among men in the beginning and very few women were seen on ice surfaces playing ice hockey. It was a time when the game was played without protective gear and equipment. There were not many facilities also a short winter season to play ice hockey was a challenge to make women participate and excel in ice hockey. There was also a time when the women's team of ice hockey was not taken so seriously. Also, the number of women ice hockey teams was less which also hindered participation in every tournament. After the 2016 championship, more and more young girls were encouraged to play ice hockey.
But the situation has changed little bit now, today we have six women teams, though men teams are more than 12.  The scope of winning an international championship is high for the women team as compared to the men team. This is because the women's ice hockey team is less at the international level also.
Talking about the challenges, not just women but all the ice hockey players of Ladakh face is the absence of good infrastructure and short playing season. Players of Ladakh have good potential; they will be more groomed given the needed infrastructure. At present players of Ladakh plays on a natural ice sheet which is available for two months only. Though we represent India in the international arena but to score and win the championship we need to have facilities of international level and more time to play and practice. 
Q. What is your advice to young girls who are playing or wanted to become ice hockey players?
No matter how many challenges you have to face or how difficult things get don't just quit playing. Your interest and passion for playing will take you to new heights. 
Not all success comes easily, there is a struggle but you need to keep going on if you need to achieve it. 

Message to the readers
I want to request all the parents to encourage your child's interest and let them pursue it wholeheartedly.  Also, I would like to appeal to everyone to encourage and women's ice hockey team.