In Conversation with Stanzin Chosphel, Executive Councillor, Agriculture, LAHDC, Leh
By
Tenzin Dajon & Tsering Chosdon
Leh, May 19, 2021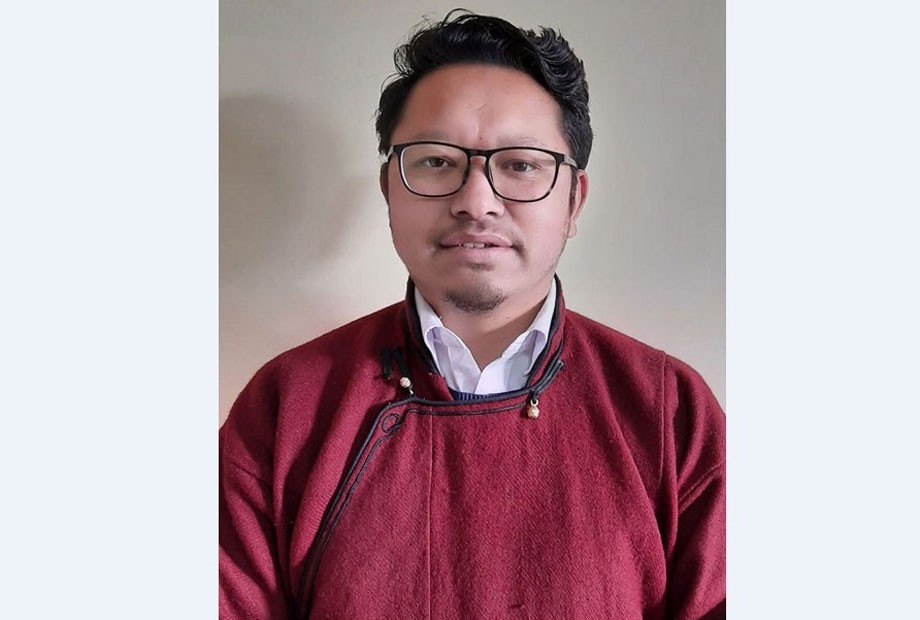 Leh :
Q. What are your plans and initiatives for the development of the Agriculture sector?
 
Agricultural produce of Ladakh needs a good market and with the ongoing projects like Mission Organic and Ladakh Greenhouse Project, our focus is to explore market opportunities to sell the local produce. We are planning to establish a dedicated organic market in hub areas such as Leh, Skalzangling, Skara, Choglamsar, Khaltse, Diskit, etc where the local organic vegetables or farm produce will be sold. 
 The plan is to build shops with all the needed facilities like racks, refrigerators, and licenses. Only the rent of the shop has to bear by the seller.
Also, through the cooperative department, we have allocated ₹1 crore for refrigerated vans to export organic products in the market. We are working on exploring and connecting the market at all levels to make the agricultural produce of Ladakh profitable.
The local products need to be valued by the locals first before pitching outside buyers. We need to encourage our local farmers at all levels to develop and promote the agriculture sector in a real sense. This year we have celebrated the first Ladakh Kisaan Divas on March 17 2021 to appreciate the farmers and aware people of farming practices.
 
Q. Brief us about the Mission Organic Development Initiative (MODI) of Ladakh and Ladakh Greenhouse Project.
 
Mission Organic Development Initiative (MODI) is a full-fledged policy document started in 2019. After Union Territory status, Prime Minister allotted a budget of ₹500 core for this policy which is to be equally distributed to both Leh and Kargil districts which will be distributed phase-wise. For 2021, ₹70 crore each for Leh and Kargil has been proposed and the rest shall be allocated soon. Our motive is to reduce the use of pesticides and fertilizers by 20% every year by encouraging livestock rearing which is being given up in the present days. 
 
The organic products will be certified by Sikkim State Organic Certification Agency (SSOCA). There are three phases to get such certification namely C1, C2, and C3. Phase I includes villages and crops in which chemical fertilizers and pesticides have not been used for three years or more. Phase II includes villages where the use of chemical fertilizers and pesticides is less than five metric tons and Phase III is above five metric ton. Until now around 34 villages have been certified C1. 
 
The Ladakh Greenhouse Project is one of the components of MODI which has been technically studied by DIHAR. The greenhouse is designed as per the geographical needs of the region and has more life because of polycarbonate sheets. It is made available in two sizes, small-sized (32x18) and big size (60x24), both for domestic and commercial use. Last year 79 greenhouses were given at a 75% subsidized rate. The greenhouse is an initiative to meet the demand for vegetables in the harsh winter months.  
 
Q. Ladakh being a tourism hub, the agriculture sector is being neglected. How important is it to work on sustainability?
 
There is no doubt that the tourism sector is the prime economic source of Ladakh but around 70% population according to 95 Panchayat Halqa are engaged in the agriculture sector. Thus, the sector can't be ignored or neglected. Ladakh might be famous for its heritage, scenic beauty, art, and culture but the agriculture sector plays an important role. There is a need of promoting and developing the agriculture sector along with all other sectors. The local hotels, guest houses, and other commercial establishments can encourage the agriculture sector by buying our local produce as much as it is possible. This will support our local farmers to a great extent. 
 
COVID pandemic has made every one of us realize the importance of sustainability. The present scenario is changed; the agriculture sector needs to be explored with the latest technologies to make it economical. There is scope and potential in the agriculture sector to meet the local demands and export outside. 
 
Q . What are the challenges faced by the farmers of Ladakh and how Hill Council is working to solve them? 
 
The main challenges in front of farmers are lack of market opportunities and irrigation facilities. Therefore under Pradhan Mantri Krishi Sinchai Yojana, we have brought sprinkle and drip irrigation, further, we are going to set up lift irrigation. 
 
Local farmers produce in limited quantity, therefore controlling the price of their products will be not fair unless we provide them a market. So we have planned to provide them market which is under consideration. We are also working on a document to create awareness about the importance of local food. Right now we are dependent on PDS, but it is not by our choice instead it seems compulsion to some extent. But the policies like connecting market, awareness campaign, and vocal for local will counter the over-dependent on PDS. 
 
One of the biggest challenges in front of us is giving up on agriculture practices. Today, people are opting for other sources of income such as daily labour wages in BRO and GREF, rather than working in fields. Therefore, to engage more people we need to make the agriculture sector economical. 
 
Q. How important is it to engage educated youth in the agriculture sector? How it can be done? 
 
There are a lot of opportunities in the agriculture sector for youths. Time has changed now, youth in the agriculture sector with knowledge of the market, and the latest technologies can play an extensive role in making the agriculture sector profitable. 
 
We are also working at our level to engage educated youth in the sector. Youth can form FPO (Farmer Producer Organisation) which has many structures with a lot of scopes in it because to run FPO it requires educated youth who could write, audit, negotiate, and how to take the benefits of the schemes, etc. At the department level, we provide seeds, hybrid vegetable seeds, and agricultural tools, etc. to attract youth.
 
 
Message to the readers
 
"I request youths of Ladakh to explore agriculture sector and avail the benefits of the Govt. schemes. Also, we all should prefer to buy local farm produce to encourage and support farmers of Ladakh."