In Conversation with Spalzes Dolma, UPSC EPFO Enforcement officer
By
Stanzin Dasal
Leh, Nov 30, 2022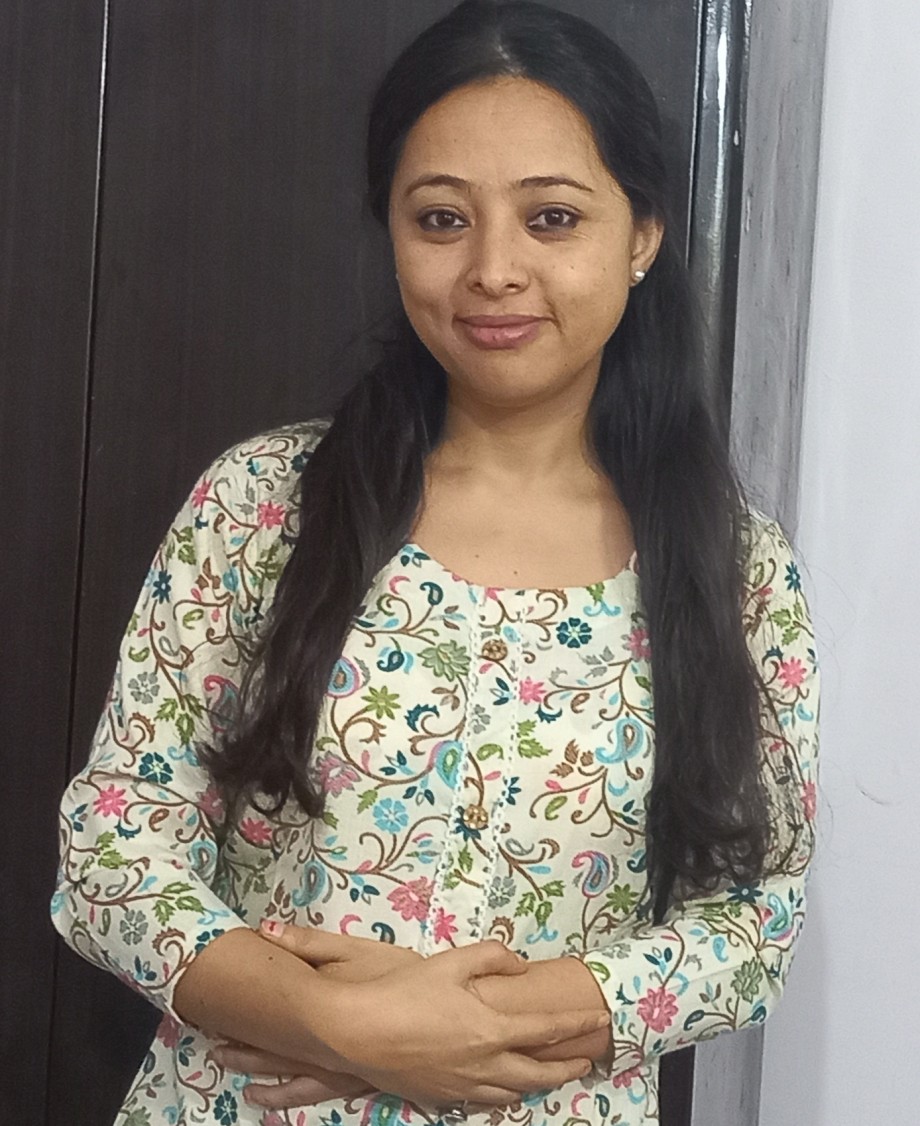 Leh :
Q: Brief us about yourself.
My father is a retired Senior technician in Prasar Bharti and my mother is a housewife. We are three sisters, the elder one is a KAS officer 2011 batch presently working as a Deputy Secretary in Ladakh Secretariat and my younger sister is pursuing MA in Economics. I have done my schooling at Ladakh Public school and Rosary School Delhi and graduated with B.Tech CSE from IP University, Delhi. From 2014 to 2019, I was preparing for KAS and UPSC civil service examinations and unfortunately couldn't able to clear them. In 2020, UPSC released notification for EPFO Enforcement Officer Exam and finally I cleared the examination. 
Q. You have secured AIR 284 Rank in the UPSC EPFO Enforcement officer examination. Tell us about your exam preparation strategy, and daily routine while preparing for UPSC.
The syllabus of this exam is very vast and it overlaps with the GS portion of civil service. In addition, Labour Laws, Industrial Relations, and General Accounting Principles forms are the core of this exam. In total, we have to prepare 11 subjects. So along with making my GS portion stronger I have to invest a lot of time in understanding the 3 core subjects mentioned above. I always believe in self-study, so began with random YouTube channels and searching various websites, I used to prepare notes.
The 4 new labour codes have made the syllabus even vast as we have to prepare both i.e 29 old labour laws which are now amalgamated in these 4 labour codes.
Q. Tell us about your job, and what role it plays.
EPFO, the statutory organization under M/o Labour & Employment is one of the world's largest Social Security Organizations in terms of clientele and the volume of financial transactions undertaken. As EPFO operates 3 schemes namely EPF Scheme 1952, Pension Scheme 1995(EPS), and Insurance scheme 1976(EDLI). Enforcement officers are the ears and eyes of this organization. The Employees' Provident Funds &Miscellaneous Provision Act 1952 now extends to the whole of India (after Article 370 abrogation JK PF Act now merged with the EPFO Act 1952 of the central govt.)
As Enforcement Officer we have to enforce the laws of the EPFO Act 1952 in assigned territory and ensures that none of the act is violated or left unimplemented. Furthermore, EO will ensure establishments in the territory deposits PF regularly. We have to exercise the powers allocated under this Act like seize and seizure powers, Power to inspect, settlement of insurance claims, and pensions. To work as a Public Relation Officer thereby redressing the grievances and assisting the Recovery Officer in the matter of realization of arrears etc.
Q. What is your message to the students from a rural background, who wants to achieve big in life?
We must have a dream; push every hurdle that is stopping us from realizing it. Believe in yourself, and have faith in your abilities, without humble but reasonable confidence in your power. 
Regarding less access to education or facility in rural areas, much can be solved now because of various technological advancements. Bridging the rural-urban digital divide, the fruits of DIGITAL INDIA MISSION seem to be reaping in terms of more access to online education, MooC Platforms, E -Pathshalas, broadbands, DTH channels, etc. Focus more on outcome learning, and vocational and technical education. Take advantage of the Skill India mission, STARTUP India mission. 
If you have determination and good guidance along with a focused approach, no one can stop you from achieving your dream.
Q. What are your focus area and plans?
I have always aspired to be an administrator, and this job is providing me an opportunity to serve the less privileged, downtrodden, and weaker sections of society. So my focus is right now to work with dedication and commitment as working for their betterment gives me ultimate happiness.
Regarding plans, I will try to achieve higher aims, and in whatever domain I would be in, I will work selflessly and sincerely.
Q. We have come across a saying that cracking UPSC by Ladakhi students is very difficult. Do you believe in it? What are the changes needed?
Cracking UPSC is considered the toughest exam, but I think it would be an injustice to the shear hardwork if we categorize it, especially if we say Ladakhi students. After the huge technological revolution and digital literacy, access to the source regarding the UPSC exam is easy and everywhere.
With proper guidance, determination, smart strategy, and lots of perseverance as this exam demands, anyone can crack it.
I would say, "Start where you are, use what you have, and do what you can. Excuse and success don't go together."
The most important change needed is the perception of our Ladakhi students, infact Ladakhi is excelling in every field. Yes UPSC is tough but not impossible. Keep a backup, believe in yourself, and set your goals high.
Message to the readers
"You only fail if you quit, I couldn't clear many attempts but my family and my near & dear ones always believed in me that my perseverance of several years of hardwork won't go unrewarded. I owe my success to my father who is my true idol. I must say that if someone else has done it, you too can do it, if no one has, then you can be the first."