In Conversation with Padma Tamchos, Trainer of Leh District Cricket Association
By
Dawa Dolma
Leh, May 20, 2019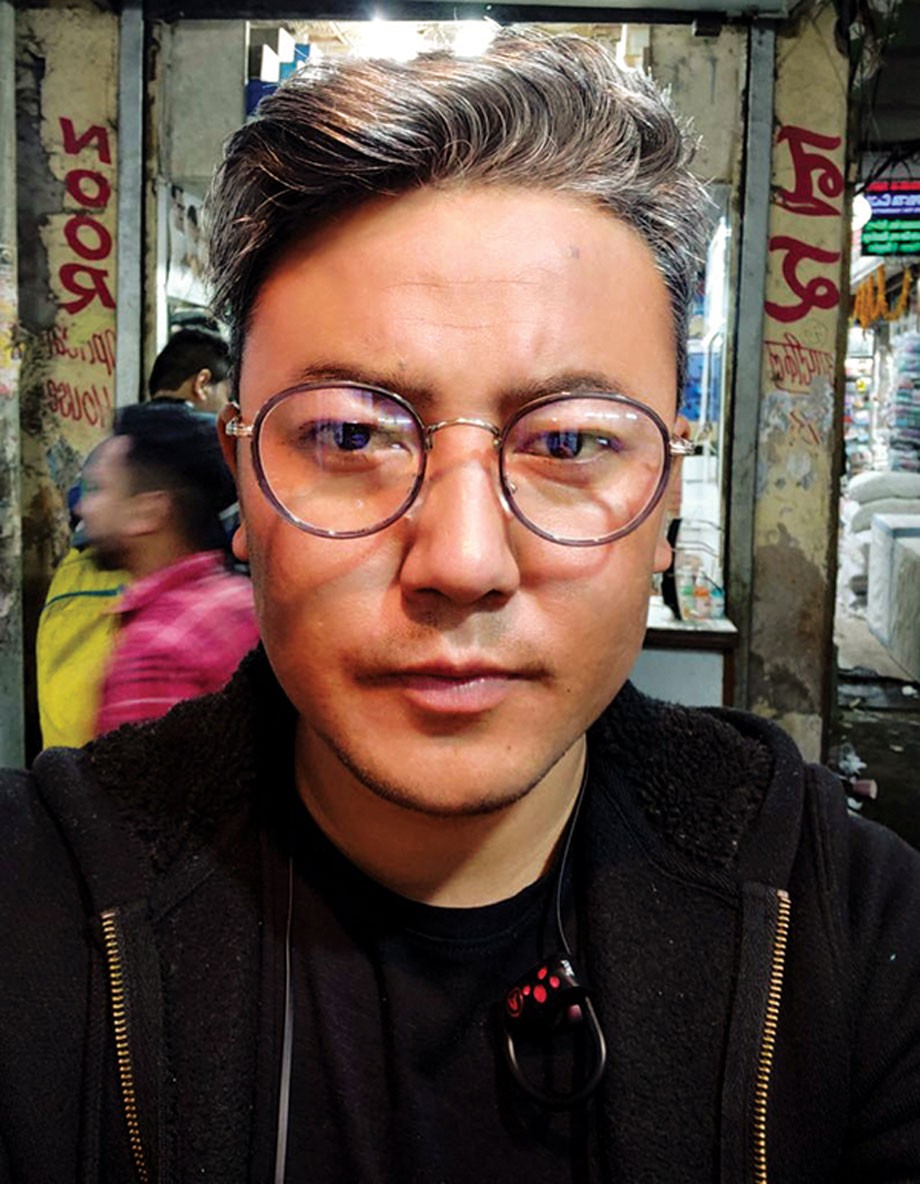 Leh :
Q. Tell us about yourself?
I am Padma Tamchos from Housing Colony, I have been playing cricket since childhood and took part in a local team popularly known as Tip Top club (junior) and then joined the club officially as a member. I have played during my school years, college tenure, and also took part in many other cricket tournaments within Leh and played for cricket academy in the rest of India. 
Q. How did you come up with providing cricket coaching training among Ladakhi students? 
Mr. Gyal P Wangyal, Deputy CEC, LAHDC plays an important role calling Jammu and Kashmir Cricket Academy (JKCA) delegates to Leh and conducted first JKCA district tournament in collaboration with youth sports and service. JKCA officials Mr. Ashiq Bukhara, a former president of JKCA and Mr. Pravez Rasool, Indian cricket member attended the final and propose to send Ladakhi children to compete in District level cricket competition. In response to their proposal, we convened an abundance of meeting and decided to target girls' child due to the fact of wider scope and greater opportunities to utilize the platform appropriately.
 
In collaboration with Tip Top and Cosmos (local sports team), we initiated training session to Ladakhi girl students with the help of Mr. Shafi, Cosmos's captain, locals sponsorship and District Administration support particularly DC, Anvy Lavasa. We held Ladakhi girls cricket tournaments twice a year in presence of DC.
Our main mission is to widen the scope for girls in cricket with an aim to prepare them in becoming the district, state, national and international cricketer. At the same time, it is a platform to exhibit their talent through equal opportunity. Presently, we classify the group based on sequentially (on a first-come, first served basis) and in future will arrange groups under age category.
At the same time, recently started boy batches to encourage them to engage in new activity and we have around 50 boy participants. 
Q. What is the key reason behind choosing cricket over other sports? 
The craze for cricket is omnipresent all over the country. We have been organizing cricket tournaments in the beginning and end of the tourism season every year. Being a youth, we unanimously took the decision to conduct tournaments around that time to engage youth in recreational activity and prevent them from involving into substance abuse. 
Q. What challenges did you encounter being a trainer or during the course of training?
It is obvious that the prior challenge that we face is lack of proper cricket field and poor pitch in Leh. Currently, we are playing on a surface of the ground by placing a mattress as a pitch. Due to such an outdated field, many instances of being injured, and under such condition, it might be dangerous to the safety of the players. 
Ill equipment is another concern; so far the coaches and trainers spent their earnings to buy equipment. However, those equipment are not sufficient to excel in their endowment. We have submitted a memorandum to DC to consider these challenges to be fulfilled. 
Above all, the absence of a changing room is a major issue. Since most of our trainees are girls and them having no place to change their attire is utterly shame and ridiculous. 
Q. How many tournaments did you hold so far in the region?
The following are lists of tournaments that held so far in the region:
• NDS memorial T20 tournament
• Tip Top cricket champion league
• Girls T20 cricket tournament with Cosmos club 
Q. How important is co-curricular activity in student life? 
The attitude towards academic excellence is highly prevalent in our society that we tend to neglect co-curricular activity in student life. However, these days Ladakhi children and parents are giving equal importance to extracurricular activity along with school education. 
Co-curricular activities like sports, music, and dance play such a significant role in strengthening physical and mental health. For many, the sports act as a stress buster and an extremely social game that one gains skills like inter-personal, self-discipline, communication, teamwork, time management and so on. 
There are motivated parents and children coming all the way from Kargyam (Changthang) to inform us about their enthusiast participation in coming tournaments. We are overwhelmed by their appreciation and unconditional support. 
Q. What is your future outlook on the Bat and Ball game in the region? 
Future is convincing to us as we bring everyone under a single umbrella to exhibit their potentials in district, state, national and international level if the facilities would be met. There is plenty of scopes, motivation and encouragement are highly needed. 
Message: Education should not only limit within academic curriculum rather emphasized should be made in co-curriculum activity as well.