In Conversation with Lobzang Visuddha, Chairman, WCBCL
By
Tenzin Dajon
Leh, Apr 30, 2021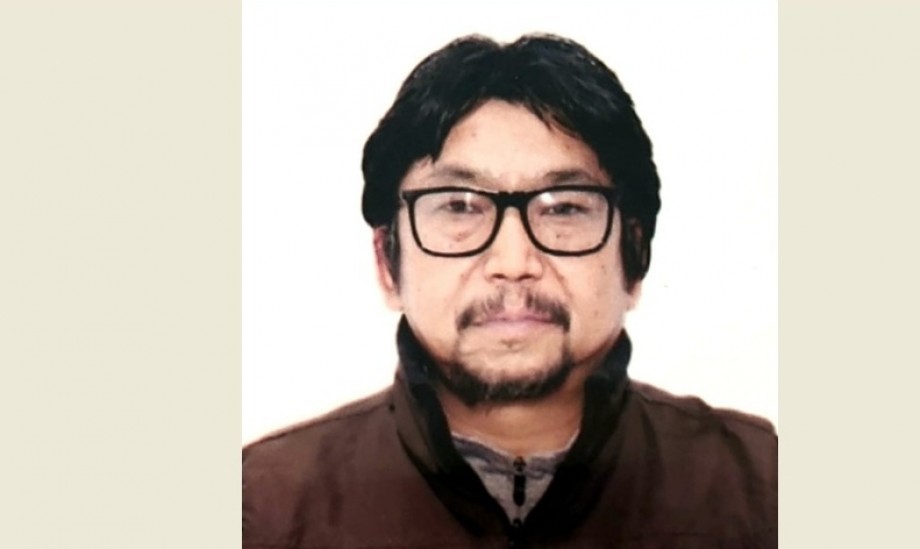 Leh :
Q. Tell us about yourself and how your interest in wildlife developed?
 
In the year 2011, I met Rajneesh Suvarna, a bird watcher who came to Ladakh to watch bird species of Ladakh. It was a new thing for me to see people coming from different parts of the world to see birds and mammals of Ladakh. That was a turning point in my life and the reason which attracted and forced me to explore the field. I started birding with some of my friends, right with the house sparrow. Gradually, I gained more and more interest to explore and study the different species of birds found in Ladakh. Also, having a Buddhist study as educational background, helped me a lot to be a nature lover. 
 
After getting more and more interest in wildlife, many started approaching me for a wildlife guide, especially a birding guide. Thus, I realized that there are a need and scope of professional wildlife guides in Ladakh, and to cater to the need we (WCBCL) started imparting basic birding guide and nature guide training to many youths of Ladakh. There is still a huge demand for local professional nature guides in Ladakh, with complete and comprehensive knowledge of wildlife. 
 
Q. How many species of birds are found in Ladakh and any new species recorded recently? 
 
Ladakh has many hotspots like - Suru valley, Shey-Thiksey marshes, Panamik to Turtuk, and high altitude wetlands like- Chushul, Yaya Tso, Tsokar, Puga, Tsomoriri and Hanley basin, etc. There are around 310 bird species recorded in the checklist Birds of Ladakh, to which around 45 new bird species are added by WCBCL members.
 
 Recently recorded birds in the list are –Rook, Rustic Bunting, and Rough Legged Buzzard. Rough-legged Buzzard is a new record for India as well. 
 
Q. What are threats to the migratory birds and can you tell us about the birds that are on the verge of extinction?
 
This barren and dry-looking land is home, breeding ground, and resting point for many rare migratory birds, including Black-necked Crane. But where there is a development, there is a conflict with nature and wildlife. The migration of birds is a natural process, therefore maintaining balance becomes very necessary. 
 
Drying up of Guphuk lake near Spituk is the best example of a threat to the migratory birds. The lake is a resting point for around 30-40 bird species. Wetlands, where the birds used to get their food in the form of water bugs, aquatic vegetation, invertebrates, seeds, 
grains, and small fish and worms, are being encroached at a large scale by doing construction. Feral dogs are also one of the threats to wildlife, they kill around 300-400 small birds and mammals in months if remain loose in the wild.
Therefore we must control the population of long-range/stray/feral dogs.
 
 Birds such as Black Necked Crane, Saker, Cinerous Vultures, Palla's Fish Eagle, Siberian crane are some of the threatened bird species from Ladakh. 
 
Q. Poaching cases in Ladakh are a serious concern. What you have to say about it and the reason behind less conviction?
 
The wildlife department is understaffed with near around 35-40 manpower strength which is very less as compared to the vast geographical area. Patrolling/policing can't be done all the time and in all the areas. I feel that poaching is happening more frequently because of the lenient law. The existing law states Rs. 25000 maximum as a fine with bailable. There is a need for a strong wildlife act, stricter and more stringent action to create deterrence among the poachers. 
 
People are also not aware of such cases and we must create awareness among the people through radio and social media regarding poaching. So that people could inform the stakeholders on time, whenever such acts come to their notice. Back in those days, Bakula Rinpoche educated people about wildlife when people did not know about wildlife act in Ladakh. He advised people about the importance of wildlife and why we should not kill them; it was effective. Therefore, religious heads could play an important role in wildlife conservation. 
 
Q. What are the challenges and threats faced on wildlife due to increasing tourism? 
 
Unprecedented human developmental activities because of the increasing tourist influx are one of the biggest threats for wildlife. We have seen many people driving off roads disturbing the wildlife habitat, bikers chasing wild asses, feeding the wildlife such as marmots, foxes, etc, polluting the land and water. Tibetan Gazelle once seen in good numbers in the Changthang region is now found in a small part of Hanle village periphery known as Kalak Ter-Ter. The number of species is reduced because of vehicular movement, tourism, and army camps. Similarly, Pallas Cat keeps changing its habitat to avoid human presence. Many birds visit Ladakh for breeding, but many cannot breed due to disturbance and habitat issues. It is said that in Tsokar 15 years back the number of Bar-headed Goose and Ruddy Shelduck used to be more than 1300-1500, which has reduced to around 400 now. Humans are disturbing and reducing wildlife habitats and pushing them into very limited areas. 
 
There has been always a tussle between wildlife and tourism. Regulating the number of tourists at a time and proper guiding can be an effective solution. There is an immense need for promoting responsible tourism because it is affecting the wildlife and ecology of Ladakh.
Q. Sanctuary and the national park have restricted the pace of development activities. What is your take on that? 
 
The demarcation of sanctuaries and national parks in Ladakh was carried out at a higher level without the engagement of the local population, during the rationalization of the boundaries. For example, the maximum area of Karakoram Sanctuary is considered roughly 15,000 sq km, and the minimum area is considered somewhat 6000 sq. km, look at the difference. We don't know where it starts and where it ends. 
Therefore, proper demarcation is needed to smoothly pursue developmental activities without harming wildlife habitats. For example, Tsokar which is recently declared as the 42nd Ramsar site in India has a proper demarcated boundary, which includes only the part of the lake, not the settlement area. Conservation along with development is a must for peaceful co-existence.
 
 Message to the readers
"Wildlife is as important as clothes, food, and shelter. Our existence depends on them, therefore developmental activities should be carried out keeping the aspiration of the people and ecological sensitivity intact. Peaceful coexistence of humans and wildlife is of utmost importance."