In Conversation with Kunzes Dolma, Singer
By
Stanzin Dasal
Leh, Nov 30, 2019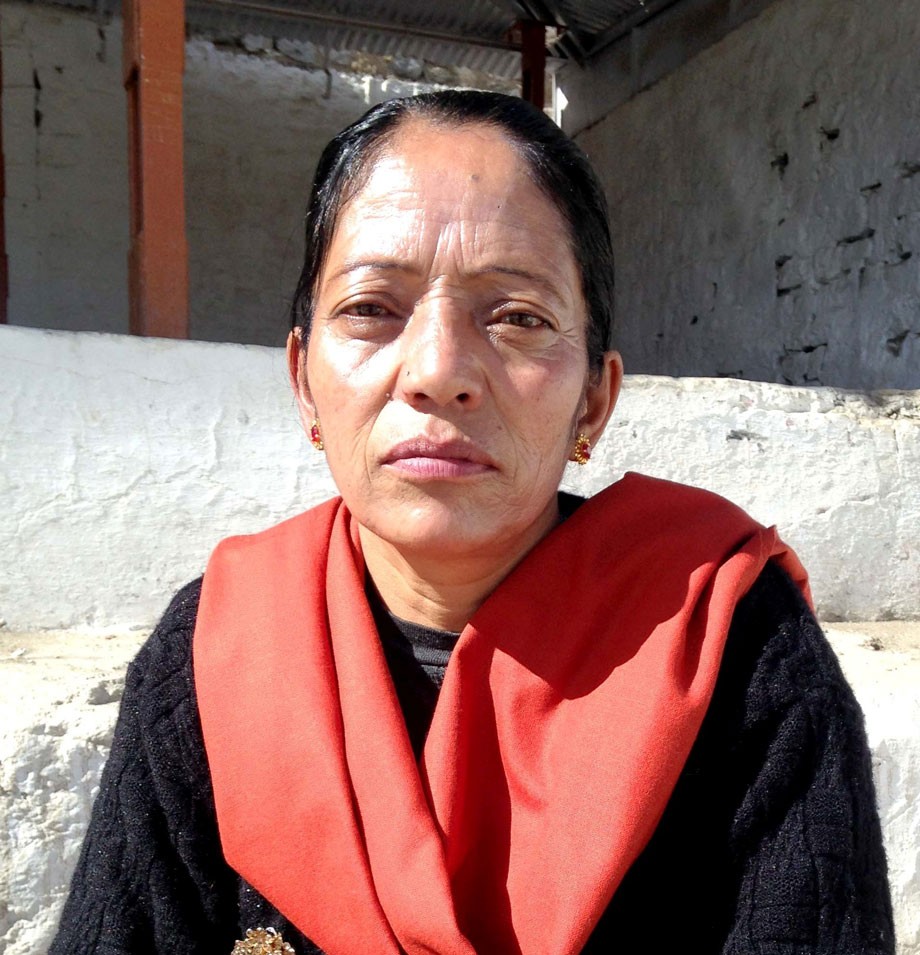 Leh :
Q. When did you first start singing songs and where do you draw inspiration?
 
I gain the inspiration from my mother Tsechu Lamo known as Nightingale of Ladakh, the Sangeet Natak Academy awardee. I grew up listening to her melodious voice and her constant motivation made me first sing in front of the whole school. She used to say, "Music is a part of the culture and we should promote and preserve it." I never had any formal education in music, all I learned is from her. My mother not just trained me to sing songs but has always taught me to be a good human being.  
 
Singing makes me happy and from school days till now, the zeal for singing and love for folk music never ended.
 
Q. How many songs you have recorded till now?
 
I have sung many songs including ghazals, folk songs, devotional songs, songs of Spiti, Himachal Pradesh and modern songs as well but don't exactly remember in figures. I sing in All India Radio, festivals, various programs and also work with cultural academy.  A book of 30 to 40 ghazals was compiled by me with the help and initiative of Cultural Academy, Leh.
 
Q. Folk songs and instruments are losing their existence. What do you see as a reason behind the erosion of such culture?
 
Folk songs are an integral part of our culture. In Ladakh, we have songs inspired by the land, mountains, rivers, monasteries, wildlife and many more. Similarly, we have different songs for different occasions such as marriage song, harvest song, auspicious song and many more. With time and modernization, the art and culture of our region are fading away. Musical instruments and folk songs are disappearing; there are few indigenous musical instruments such as 'Piwang' which is hard to find nowadays. Linyu (flute), Damnyan (string instrument) Khakong, (sitar) Daph (Dafli) are also facing the threat of extinction. An effort has been made to revive, preserve and promote such art and culture. Now again the charm of folk song and instrument is regaining because of training, workshop, and festivals. 
 
I have come across cultural performance during some events, people cheer during modern song performance but the crowd gets scattered during the folk song performance. Lack of interest among the people to listen and learn folk music has been one among the reason for losing its charm and glory. Playing of the musical instrument such as daph, daman and surna are something passed on from generation to generation and today we have very less number of players because of the social stigma attached to it. Thinking it is played and sung by a certain section of the society many of the youths do not want to learn it. 
Once loved by masses, the folk songs are now found boring to the people. I am not saying that we shouldn't listen to a modern song; there is a need to give equal interest and importance to folk songs also.
 
Q. You being a singer how you think that these folk songs and instruments can be preserved?
 
People need to understand that folk songs and instruments are a part of our rich culture. We need to ingrain the importance of culture and tradition among our children from the very childhood. Along with modern education, it has become very important to impart all our traditional and cultural knowledge for the holistic development of a child. Nowadays in schools, we have music classes; I feel that the inclusion of teaching traditional music along with western music will also help in promoting folk songs and instruments at some levels. 
 
Also, there is a need for more and more training in folk songs and playing traditional musical instruments. The initiative does not necessarily have to come from some organisation or department; we can do it at our home or village level. Once the elders start taking it seriously the young minds will learn from it. 
 
Q. What do you say about the opportunities and scope of music?
 
Music is loved by all but in Ladakh; I feel that there is no such big opportunity or scope in it to sustain one's life. There is a need for big platforms and musical shows to showcase the talent which can open up new opportunities to the youngster or aspiring singers.
 
Q. Do you have any advice for aspirant folk singers or songwriters?
 
I want to say to the young artist of Ladakh to learn and keep the folk songs of Ladakh alive along with modern education. We should strive towards keeping our culture alive so that it can be experienced and passed on from generation to generation. 
 
Message to the readers
 
"I expressed my gratitude to everyone for honouring and remembering my mother Tsechu Lamo. Thank you for the various initiative and opening of an Art gallery on her name. This honour and recognition also encourage me to contribute my best to the society."