In Conversation with Jigmet Desal, Orderly DC Office 
By
Dawa Dolma
Leh, Mar 12, 2019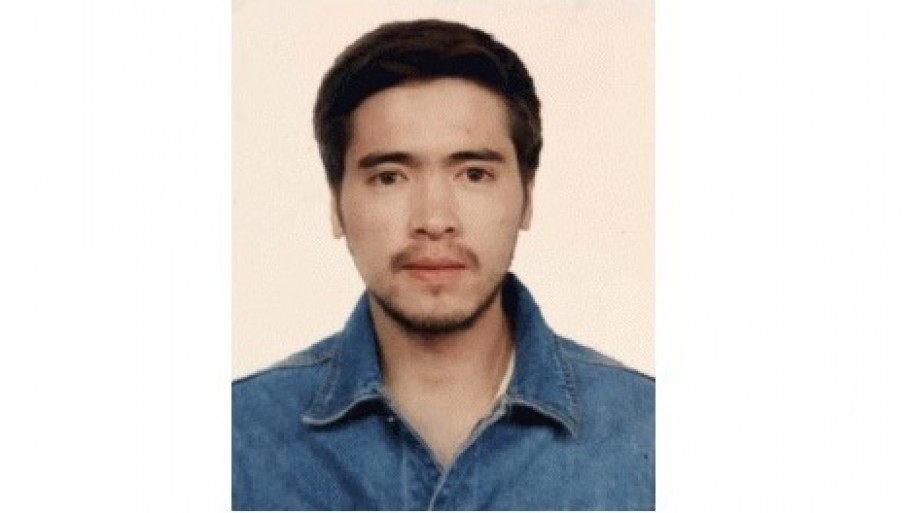 Leh :
Q. First of all, congratulation on receiving district award for your extraordinary dedication and service during Republic Day celebration. Tell us briefly about you? 
Firstly, I would like to thank Reach Ladakh Bulletin for giving me this opportunity. I am from Yortung, Leh and have been working for over three years as an orderly in Revenue Department, Deputy Commissioner Office, Leh. I believe in hard work, self-motivation, and dedication in life as there is no substitution to these strengths. I can work in any environment and circumstances that cultivated skills like adaptability, time-management, and punctuality.
Q. What does it mean to you to receive this award?
I extend my gratitude to everyone for considering me worthy of this precious award. I am highly honored and overwhelmed for the consideration that it is difficult to elaborate in words. Being awarded at a very young age has further motivated me to work harder and achieve in the future. I will cherish this moment throughout my life and look upon this time whenever I feel low and discouraged. 
Q. Being the recipient of this award, how would you use it to influence others and how would it impact your career?
Really!!! I can't think of doing something very special to influence others by visiting them in person and give them a message or advice as it requires skill. However, I shall continue working hard and stay motivated. It would be my privilege if someone gets inspired by my fundamental values of life and being capable of doing something that makes a difference in their life.  
My responsibility towards work has increased and I will give my best to accomplish the tasks assigned by the higher authorities.
Q. What motivates you to do a good job?
Since the government employees are well-paid, one should approach work on their passion, focus, seriousness and keep up work ethics. One's conscience should do justice to the work for which one is assigned and paid for it.
Personally, I feel fortunate to work with the organisation where one can help people with selfless service. I cherish the philosophy to bring a smile on the face of living souls by helping them and this deed brings happiness within me. By recognizing this attitude, the district administration has chosen me for the district award the responsibility to help others has expanded.  
Q. What is your future plan?
Nothing big, well everything is subject to change though I have a rough idea of what I am going to do with my career in the future. I would like to continue post-graduation through distance learning as it has become a minimum qualification nowadays. 
Honestly, I am open to whatever opportunities may arise in the future. I will grasp the opportunity and seize it with passion and boldness.  It could be a higher job position than my present job or pursuing further education.
Being an employee and undergraduate, I still have to design my life by confronting my flaws and keep learning at every path of life. I am extremely anxious about the uncertain future and need to prepare for this. 
However, I think the best way of planning future is to make the most of present and making the right choice rather than having a life of material comfort and social status. 
Q. How would you define dedication? Could be in both personal and professional?
For me, dedication is when you give your hundred percent to any task without expecting something in return. Professionally, dedication is putting your heart and soul to the job especially in the government job to compensate for the value of well-paid salary. Personally, dedication is a determination to decide for oneself what really matters. 
Q. In our society people values the government job more than a private job. What are your thoughts on it?
It is true that ideally, people of Ladakh give more preference towards the government job primarily because of job security. In our society success is measured in money that you earned which is terribly heartbreaking and there is a need to break such social constructed myth. 
As a matter of fact, job is job and being passionate about things you do matters the most.  Passion is the key to success along with hard work, commitment, and dedication. There are many instances where one can achieve the highest goal that he or she could not achieve merely by having a government job. One such example is the legendary Sonam Wangchuk of SECMOL, a well-known persona in Ladakh and Stanzin Dorjay Gya, a popular filmmaker. Hypothetically, if they work in government service, I don't think they could have achieved such success. 
Message to the readers
As the proverb of George Crane goes "There is no future in any job. The future lies in the man who holds the job". Similarly, irrespective of any jobs that one holds, working with dedication and honesty is a must.