In conversation with Dr. Tsering Norbu, Surgeon
By
Stanzin Dasal
Leh, Nov 15, 2016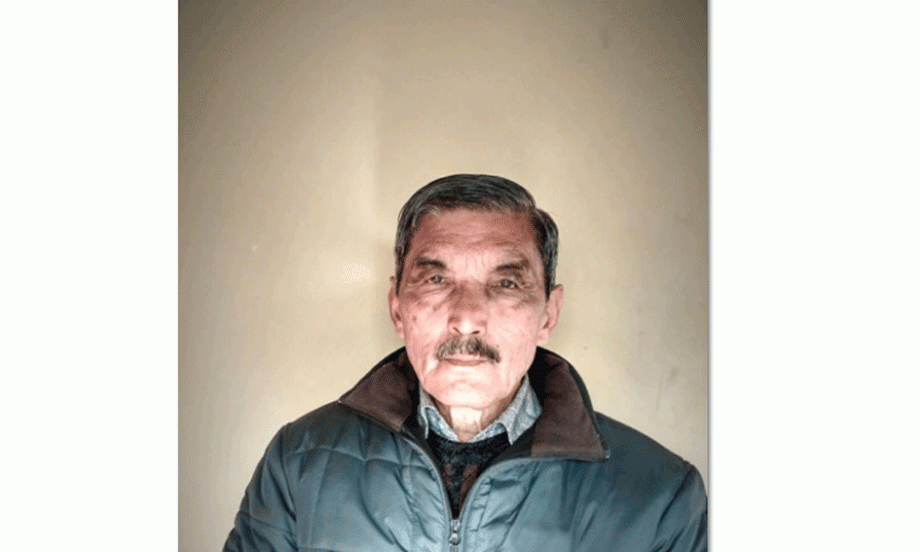 Leh :
The Gifted hands, Dr. Tsering Norbu is a well known retired surgeon of Ladakh who is known for his dedicated service towards the people of Ladakh. He has served 51 years in the health department and has received Rural Surgeon award by the Government of India. 
With limited facilities and equipment in the District Hospital (SNM Hospital, Leh) he has treated and operated many patients successfully. The tireless effort and dedication towards his service along with immense medical expertise is an example and an encouragement for the young generation.
On 18 October 2016, he has received the first Ladakh Rpal –Ngams Tuston award for his generosity, compassion, and dedication towards the people of Ladakh.
 Q. Tell us about yourself?
I was born in 1941 and was brought up in Olthangpa family, Nimmo. I did my primary education from Government Primary school Nimo and passed my matriculation from Government High School, Leh in 1957. To continue my further studies I went to Srinagar and pursued my B.Sc from Sri Pratap College.  In 1959, I joined Government Medical College Srinagar and pursued MBBS. I served as Medical officer at Health Unit Nubra from 1965-1970. There was no motorable road across Khardongla pass in those days and one had to trek all the way from Leh to Nubra in three days time.
Later on, I served as Medical Officer at District Hospital Leh from 1970 to 1975. I did my masters in General surgery in 1978 and served as surgeon in SNM Hospital Leh from 1978-2001. After retirement I served as surgeon at Mahabodhi Hospital from 2001-2006.
Q. How many surgeries you have carried out and are there any interesting cases you have handled?
I have not kept a count of the surgeries carried during my career, However there is a register in the OT of the hospital listing the number and nature of the surgeries carried out. Being a general Surgeon, I have conducted all kinds of surgeries presented to me except Cardio Thoracic surgeries.
As a surgeon I was allotted with two operating days in a week and each day I would operate three major cases and couple of minor cases. It comes to around 40-45 surgeries a month and nearly 500 cases in a year. This does not include many emergency surgeries we had to carry out in case of accidents, other trauma and general surgical emergencies. In my career spanning 25 years, it comes to many thousands. 
 Q. Tell us about your experience in surgeries you conducted and the challenges faced?
In the beginning of my career as a surgeon, the District Hospital was very small and has limited facilities and few OT supporting staff.  Conducting surgical procedures was very difficult and challenging because of the lack of facilities and staffs. There was no electricity and heating facilities in the OT. And on many occasions, I had to carry out a surgical procedure with the OT attendants holding torch lights and that too in freezing cold condition.
Q.  What are the before and after surgery procedures a surgeon should follow keeping safety of the patient in mind?
Before conducting a surgery, a thorough examination, investigation, with a proper diagnosis and the fitness of the patient to withstand the effects of anesthesia and trauma of the surgical procedure are very essential. After surgery the post-operative care of the patient is very important as also the surgical process itself.
Q. What are the qualities of a good surgeon?
It is said that a surgeon has to have a hands of a lady, eyes of a hawk and heart of a lion.
Q.  In your 51 years of service what are the changes you have seen in terms of health among the Ladakhi people?
With the change in lifestyle, we the doctors in general have observed the changing pattern of diseases in Ladakh from communicable to non communicable diseases, Hypertension, Diabetes, and Heart Diseases has become alarming in our society.
Q. People of Ladakh mostly complains about the Gallstone problems what causes and increases the risk?
This is one of the non-communicable diseases that have increased alarmingly among the people of Ladakh. This causes mainly because of our diet and lifestyle. The risk of the diseases increases because we have become very sedentary with very little exercise and on the contrary eat diet rich in animal fat with total calorific values much higher than the amount our body needs.
 Q.  Profession of a doctor is termed as a noble job, can we still term this?
The job of a medical practitioner is very noble. A doctor has to be noble, compassionate and caring. A patient who is in pain and suffering entrusts his life in the hands of the treating doctor, to cure him and to relieve him from the suffering. This quality or qualification of a doctor does not and should not change with time. 
 Q.  SNM, Leh hospital has seen an immense changes and development. What are the changes and things need to make it more equipped?
When I started my career as a surgeon, the hospital was designated as District hospital and was a 20 bedded hospital. Over the time it became SNM hospital, the bed strength was increased to 150 and gradually with the pace of time the facilities has improved. We had our own electricity generators and during winters we had fairly efficient heating system. The pathology and radio diagnosis departments with qualified staff were added. To say the least, it became a good district level hospital with a provision of all kinds of medical and surgical facilities. 
After the flash flood, 2010 with financial assistance from every Governmental and Non-Governmental organization, we now have one of the best-equipped district hospitals with the facilities of all departments such as radio diagnosis, blood bank, pathology etc. Moreover I felt overjoyed when it was declared as the best cleanest rural hospital. 
Q. We don't have round the clock chemist facility. How important is it to have this facility in Leh?
Having a chemist / Medical dispensary opened round the clock is very essential and I am sure that the authorities will have one such chemist in the premises of the hospital.
Q. Recently you have received the first Ladakh Rpal-Ngam Tuston award. How do you feel about it and how important is it to felicitate and encourage people for their services.
It is important to encourage and appreciate a good deed done by anyone. I am glad that the LAHDC appreciated my work done in very difficult and demanding conditions. I feel humbled and grateful to LAHDC for conferring the first Ladakh Rpal Ngam Tuston to me, I really appreciate this.
Message to the reader
Take good care of your health. Follow a good and healthy lifestyle. We have very good SNM hospital so take full advantage of it.