In Conversation with Baseer ul Haq Choudhary, IAS, District Magistrate, Kargil
By
Stanzin Dasal
Kargil, May 21, 2020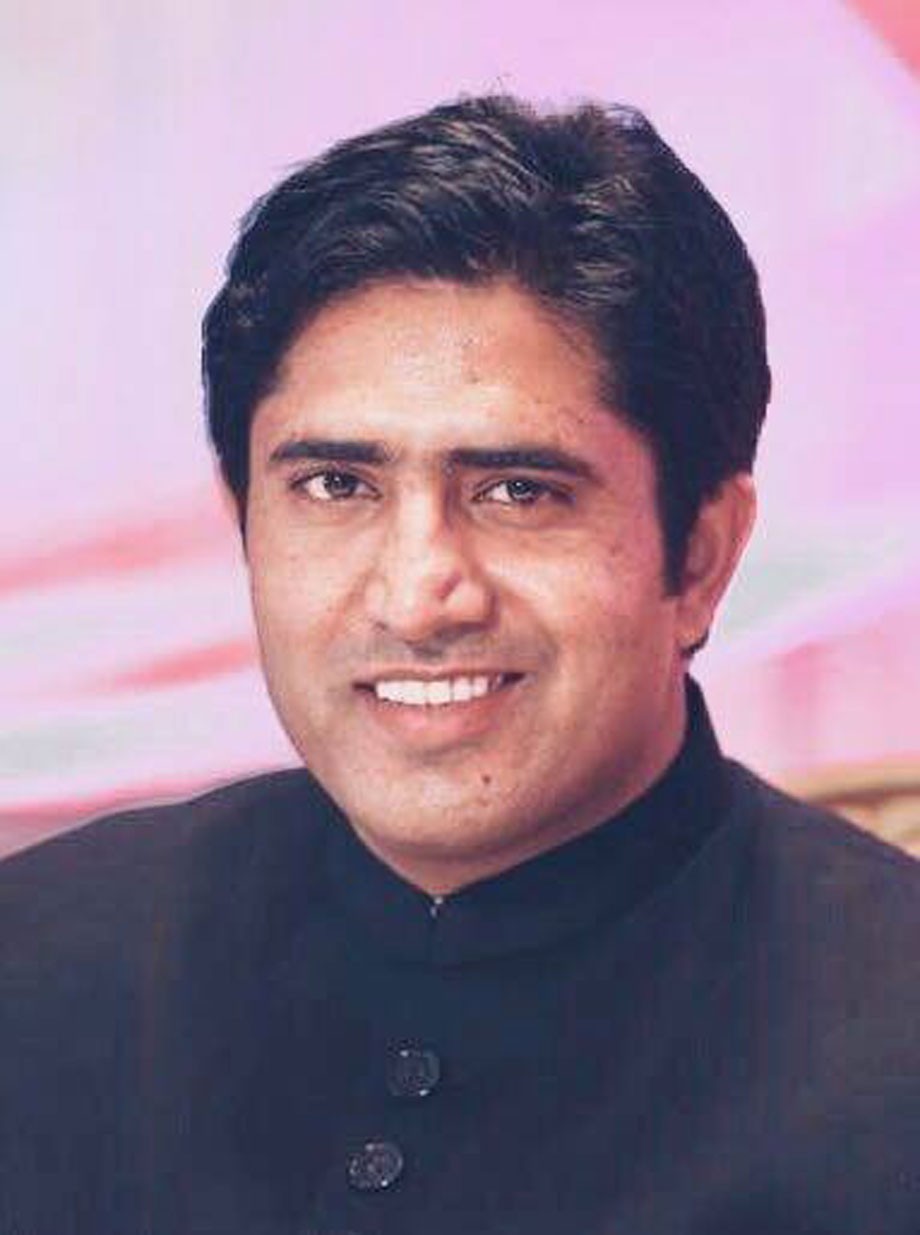 Kargil :
Q. Brief us about the different measures taken by the District administration, Kargil to cope up with the COVID-19 pandemic in the district.
As soon as we got the first case of COVID-19, Section 144 under Cr.PC has been imposed on March 17, 2020, in the entire Kargil district, banning gathering of more than 5 people. Kargil was one of the first districts to do so as a precautionary measure. Subsequently, using powers vested under me in Section 34 of the Disaster Management Act 2005, I had ordered the closure of all modes of transportation, gathering/rallies, offices (except dealing with essential services) etc. 
The first positive case in Kargil was reported on March 16 evening from Sankoo area. Next morning immediately we notified the area as a Containment Zone and it still continues to be so. Similarly, Khangral to Sanjak was also notified as Containment Zone as soon COVID-19 positive patient was reported from Sanjak village on April 1.
We have established Quarantine Centres with 1.116 beds capacity in different parts of the district which will be sufficient for now to accommodate the Iran returnees who are yet to reach back Kargil. There is a provision of temporary Isolation Hospital with 50 bed capacity for COVID-19 positive patients. Also, a 400 bed in Army area is also kept ready to use as and when required.
Q. How well equipped is the Kargil healthcare sector to tackle the whole situation. 
At present, we have got only a limited number of positive or suspected patients comparing to which our existing health infrastructure, doctors, paramedics, and other staff are sufficient to deal with. But if there is an outbreak of the disease on a huge scale, the existing infrastructure and manpower may fall short. Keeping this in mind, a 50-Ventilator bedded hospital is being established in the new hospital building (under construction) at Kurbathang. Since the hospital is being established from scratch, equipment like Ventilators, Monitors, ICU Beds, Portable X-ray Machine etc. are being requisitioned and procured. The hospital will be functional within 10 days' time.
In addition to this, a supplementary pool of manpower (about 800 persons) is kept ready in Kargil from different sectors like Red Cross Volunteers, NYK Volunteers, NCC, un-employed Junior Nurses and Pharmacists, Volunteers of IKMT and ISK, Officials and Teachers trained by Health Department, Kargil to handle basic health care activities regarding COVID-19. 
Q. There is a lot of concern related to shortages of essential commodities in the district. How District Administration, Kargil is ensuring the needs.
As all of us know that because of roads and air transport closure, we are facing a shortage of some essential commodities. However, the most essential supplies like medicines and medical equipment, vegetables and some other items like sugar, milk, dal etc. are being airlifted through Air Force from Jammu and Chandigarh. These essential commodities are being sent and distributed in the entire district turn by turn. We have distributed rice and atta through Food, Civil Supplies and Consumer Affairs Department in advance for April and May in the entire district. Once the road opens for essential commodities, the distribution and supply of goods will become smooth and normal. 
Q. Tell us about the containment and buffer zone of Kargil district. How administration is ensuring the supply of essential/non-essential commodities in the containment zone as well as in the Buffer zones.
The positive cases have been reported from two regions of the district, Sankoo and Shakar-Chiktan (Sanjak) and both these areas have been notified as Containment Zones since March 17 and April 2 respectively. In both, the zones team headed by the respective SDMs are in constant touch with the Nodal Officer for essential supplies. Special vehicles for both the containment zones have been designated for daily supply of medicines, vegetables, rations and other essential supplies. 
The surrounding villages of both the Containment Zones have been notified as Buffer Zones in order to make sure that movement in the Containment Zones and outside them are completely restricted. Arrangements for essential supplies in the Buffer Zones have also been done on similar pattern with the Containment Zones. 
Q. Amidst the national lockdown, what are the different measures taken for the welfare of migrant labours? 
Till date, free ration including 10 kg Rice, 5 Kg Atta, 2 kg Dal, 1 kg Salt, 1 kg Cooking Oil, half kg Milk powder and two pieces of soap have been distributed among 1,271 migrant labours. 
 
There is no need of shelter homes for them as of now as all of them are staying in rented rooms. Shelter shall be provided as and when required. Among the migrant labourers, there are many women also but all of them a part of families living in different parts of the district. Therefore, separate shelters for women are not required and no gender-based violence has been reported in the district till date. Apart from food, water and sanitation facilities are also being provided to all the migrant workers including women and children. Separate wards/rooms have been reserved for women in all the Quarantine Centres established in the district with women doctors and paramedics. 
Trained professionals under the District Mental Health Programme (DMHP) and doctors have been making frequent visits to the migrant workers' homes to provide counselling and other medical aids with special focus on the women and children. Community Group leaders in all parts of the district are also making a visit to the homes of migrant workers to extend all possible help required by them.  
 
Volunteers of Imam Khomeini Memorial Trust (IKMT), Islamia School, Kargil (ISK), District Red Cross Society, Kargil, NYK, Kargil and NCC have also been engaged to extend all possible help to the migrant workers in all parts of the district.  
Q. Brief us about the action to be taken if anyone is found violating COVID-19 lockdown and spreading false messages and posts on social media.
Very strict and severe actions are being taken against anyone found violating the COVID-19 lockdown orders and guidelines. We have already lodged many FIRs and have cancelled route permits of about 10 vehicles who are found violating the orders. As far as the false message and social media are concerned, on March 9, I issued an order warning all admins of social media groups not to spread messages/news and to immediately enable message uploading status to 'only admin can send messages'. Also, many FIRs lodged in this regard and investigation is going on. In future also strict action will be taken against anyone violating the lockdown orders and guidelines whosoever it may be.  
Message to the readers
"Humble request to all the people of Kargil, please stay at home and be safe. My thoughts are with everyone affected by the coronavirus pandemic. We all stand resolute with you and working to get through this difficult time. Cooperate administration and together we can eradicate COVID-19 from Ladakh very soon before everyone else in other parts of the Country and the World."