Winter stock
By
Stanzin Dasal
Leh, Jan 08, 2020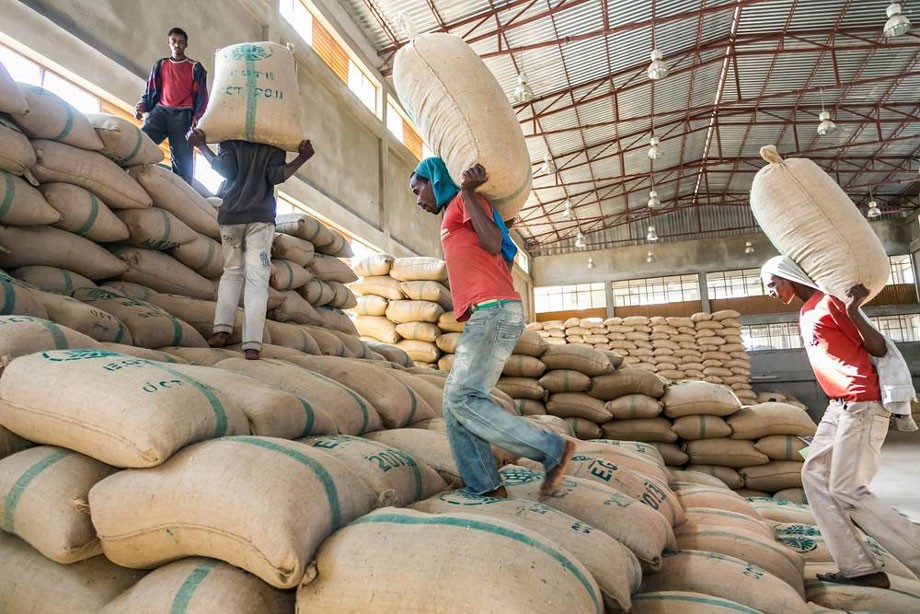 Leh :
Tsering Sandup, Deputy Chairman/ EC Food Civil Supplies and Consumer Affairs, LAHDC, Leh: Ladakh being a Union Territory and having a separate administration now, the stocking of the essential commodities were carried out very easily. Earlier, we had to send the data and re-verified in Srinagar or Jammu, after which the stocking is done. In Leh district, we have 1,21,198 souls for subsidized ration distribution under various categories. Around 10,000 bogus ration cards were cancelled. There are still many to be included, which will start once the online portal starts functioning. 
 
For this winter, the stocking of all the essential commodities is done; ensuring no shortages to be faced till the national highway gets open. The news regarding the road to be opened throughout the year and the sudden closure of the road has also created much confusion and doubts. There are also many rumours that the stocking for this winter is incomplete. All the needed commodities are stock up to date by the department and the wholesalers and merchant association. Regarding the unavailability of onion in the market, it was decided in a meeting with Lieutenant Governor that it will be airlifted. 
 
The actual status of the stock to meet the winter month is ascertained after Losar 'New Year' celebration because the demand for the commodities increases during the festive season. 
 
To avoid black marketing and other malpractices, market checking team is constituted in the municipality area. The team conducts checking and the defaulters are fined and the products are seized. Similarly, in rural areas, all the Tehsil Supply Officers conduct the checking. At present, the main concern is to check the overprice and making the goods available. The expiry issue is largely witnessed in March- April when the opening of the road gets delayed. Earlier, there was an issue of milk getting expired because the tetra pack has limited months. The issue has been taken up with the Amul Company; their expert has checked the issue and the milk expiry month has extended up to 9 months. Thus, we won't be facing the issue of milk shortages. 
 
The cooperation of the public is very important to avoid malpractices in the market. Also, we take action soon whenever we receive complaints from the public. There is a need for making people understand and introduction of various techniques to produce our food particularly vegetables and be self-sustainable in winters. A meeting with the Lieutenant Governor was held recently in which we discussed distributing greenhouses with the technology of DIHAR & SKUAST in which we can cultivate fresh vegetables during peak winters. 
 
SOLUTION
People should not believe in rumours, in case of any queries and complaint contact the department 
There is a need for public cooperation and understanding 
Need to introduce new technology and impart knowledge 
Make the region self-sustainable specially during the winters
Sherab Gyalson, Assistant Director, Food Civil Supplies and Consumer Affairs: As per 2011 status, the total district ration population is 1,21,189 souls. There are 216 sale centres in 9 circles including, Leh, Chuchot, Kharu, Nyoma, Durbuk, Diskit, Panamik, Saspol, and Khaltse. 
Ladakh being cut off from the rest of the region in winters, keeping stock of all the essential commodities is very important so that we won't face any shortages. The department of Food Civil Supplies and Consumer Affairs, cooperative, wholesalers and retailers all do the stocking before the closing down of the national highway. This year the news of keeping the national highway open throughout the year created confusion and doubts among the people but we are updated with our stocks and all the needed commodities.
The stock position with the Food Corporation Limited, Food Civil Supplies and Consumer Affairs and other agencies as on date 18-12-2019 (Fig in no./Qtls/Kl) are as under: 
S.no

Items

Name of Department and agency

Requirement

O.B of 01-04-2019

Stock received during the year

Total Stock(5+6)

Balance to be received

Balance stock as on date

Sufficient for

1

2

3

4

5

6

7

8

9

10

 

1

 

Gas Cylinders

HPCL

Domestic

 

90,000

 

18,000

 

88,500

 

1,06,500

 

-

 

51,718

 

April/May

Commercial

10,000

-

10,000

10,000

-

07,118

April/May

 

 

 

 

2

Gas liquid in bulk

 

IOCL

4000Mts

(2,81,690 cylinders)

14,47,317

(1,01,923 Cylinders)

4160,20 Mts

(2,92,971

Cylinders)

56,07,517 Mts

3,94,895)

-

2,667,130 Mts

(1,87,826cylinders)

 

 

 

 

April/May

 

 

Filled Cylinder

-do-

Filled cylinders 14.2 kg

-

-

-

-

2097 Nos

Filled cylinders 19.0 kg

-

-

-

-

435 Nos

 

Total

3, 81, 690 cylinders

1,19,923

3,91,471 cylinders

5,11, 395 cylinders

-

2,49,194 cylinders

 

 

3

 

IOCL

M.S

8675 

2800 

8336

11136

339

4892

203 days

HSD

14,420

612

13,580

14182

840

3193

133days

K.Oil

3140

350

3278

3628

-

1120

140days

ATF

1400

550

1450

2000

-

1081

180 days

 

4

 

FCI Leh

Rice

1,73,840 

35,450.00

1,73,840

2,09,290

-

1,11,360

8 months

Wheat

81,090

5200.00

81,090

1,31,290,

-

81,630

8 months

 

 

5

 

 

FCS &CA

Rice

74,076.55

18,358.16

70,264.73

88,622.46

-

49,233.57

6 months

Wheat

46,163.85

01,324.40

43,428.97

44,753.37

-

22,990.06

6 months

K.Oil

17.98

96,036

12,95,920 l

13,91,956

-

50,000

-
Likewise, the stock position of other commodities such as butter, condensed milk, mustard/refined oil, spices, salt, tomato puree, chemical fertilizer, pulses, etc is also done.
The department ensures that there will be no shortages and also appeals people for their cooperation in avoiding black marketing, selling of overpriced, expired products. A team of market checking squad is inspecting regularly in different market areas. In November, around 60 shops were inspected out of which 29 were found violating the rules. An amount of 35,300 fines were collected.
 
There is a need to stress on the production of local produce so that we won't be depended on outside states completely. If we use different agriculture techniques we can produce a sufficient amount of vegetables to meet our own needs.
 
Solution
Public Cooperation is a must
Awareness and introduction of new technology are needed to produce locally and meet our demand during the peak winter season.