Old age home
By
Stanzin Dasal
Leh, Jul 06, 2019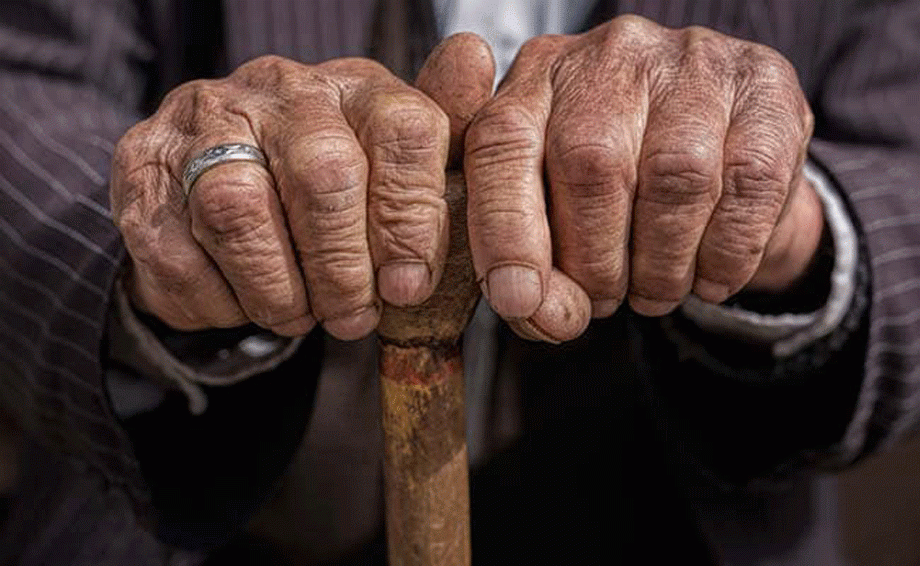 Leh :
Spalzes Angmo, Secretary, District Legal Service Authority, Leh:  In the year 2014, J&K Government enacted J&K Maintenance and Welfare of Parents and Senior Citizen Act to provide a safe environment to senior citizens. The Act provides a comprehensive legal framework for the elderly care system in the state including the establishment of Old Age Homes and Senior Citizens Welfare Fund. It also provides constitution of Maintenance Tribunal, Appellate Tribunal, State Advisory Council and Conciliation Officers to address the issues of senior citizens.
The increasing trend of the nuclear family system, working children, busy life often let the old people left behind ignored and neglected. Old aged people are more vulnerable to the growing change and development and such law has become a need of the hour to ensure equal rights and safe environment for them.
In our society, people are reluctant to come forward and seek legal help. There are issues faced by the senior citizens but hardly anyone comes up with it. Reason being, the close-knit society we are living in where people know each other because of which many chose not to speak out.  People still have a misconception that such cases are not prevalent in our society but the facts can't be changed.
District Legal Service Authority is extensively carrying out an awareness program to educate people about legal help and provisions.  In genuine and needy case, a lawyer is also provided without any fees to the senior citizens who want to file a case. Also, under the Alternative Dispute Resolution (ADR) method, pre-litigation is filed after which both the parties are called upon to share their part of the stories in the court. Such cases are resolved in the Lok Adalat and if the children are found guilty the court orders to provide all the care and maintenance. If failed to do so, the court can issue arrest warrant also.
Senior citizens in need of such help can come to the District Legal Service Authority office and register their complaint. Also, if the person is unable to come then in such exceptional cases a Paralegal volunteers meet the person at their place.
Earlier, in the past, many parents prefer to stay separately but the care, protection, and love remain the same though living apart. Things have changed now with the development and changing scenario, the idea of joint family is taken over by the nuclear family system. The age-old culture and tradition are gradually fading away.  
It is very unfortunate to have an old age home but with the changing time, I personally feel that the idea of a recreation centre for the senior citizen is good. On June 15, an awareness campaign themed, 'Ageing with Dignity' on World elder abuse awareness day was organised during which Justice Tashi Rabstan, J&K High Court expressed the need for a recreation center for the elderly people in Leh.  The centre will have a provision of all the facilities such as health care, cafeteria, library, legal service booth for easy accessibility.  The project will start by the District Legal Service Authority in collaboration with District administration.
Maximum of the people are busy working and in such cases, the recreation centre will be a second home to the elderly where they can come and share their feelings and experiences with others of the same age.  This will also, ensure security because keeping elders at home alone is also risky.
Senior citizen is facing a crisis and it becomes our responsibility to look into the issue, understand and avoid it.
Solution: 
    Awareness among everyone is must especially from the very young age
    People need to limit their expectations
    The generation gap needs to be bridged
    The system of joint family needs to be revived
Mohd.Ali Abassi, Project Director, HelpAge India: HelpAge India works for the cause and care of the disadvantaged older persons and to improve their quality of life enabling them to live with dignity and lead an active healthy life.
India's elder population is 110 million out of which 55 million sleeps hungry, 12 million going blind without treatment, 90% must work to survive, No pension, PF, gratuity and medical coverage.
The main problems faced by the elderly in India are:
Poverty

 

90% elders are from the unorganized sector,20 million destitute widows and just 10% have a pension or financial support

Lack of Healthcare

 

25% can't access or afford healthcare

 

Isolation&Neglect

 

11% live alone (By 2025, 25% of 60+ & 40% of 75+ will live alone)

12% feel no-one cares they exist, 13% feel trapped within their own homes, 21% feel alone, no social circle/support

 

Crime & Abuse

 

Violence (42.2%), murder (35.5%), robbery (13.3%) Abuse, harassment, abandonment – by own children

 
 
When I first joined the organisation I felt that there won't be such elderly cases in Ladakh but after field visits, I found that the situation is completely different. Till now we have come across 40 to 50 lonely elders cases in which many are struggling for their livelihood and most of them have health issues.  In a weekly rotation, we visit villages along with doctors who conduct a health check-up and provide medicines.
The growing change mainly the tourism industry has involved everyone so much that everyone gets too busy that no one has time for anyone. A person when turns above 60 age, needs special attention it's not just about providing the basic necessitates but understanding their emotional feeling.  We have come across many elderly in villages who are longing to see and spend time with their children and grandchildren.  The migration of young people in the town in search of job, education and better facilities has left the old people alone in a village. Such cases are increasing every year and we see old aged people going under depression and loneliness. 
Secondly, we come across people who feel uncomfortable to ask money from their children. We are living in a time where many parents are seen as a burden or a liability. We have cases, where a mother is abandoned by his own son. Besides, many cases go unreported.
Getting old is a part of life and we need to understand it. When people get old they find happiness even in small things. All they need is warmth, companionship, and happiness which become more important than food and clothes.
Future plans
We are planning to build an old age home in Ladakh to provide all the needed facilities. It is very unfortunate that even in Ladakh which is known for cultural values and tradition is in need of old age home.  We already have two old age homes in Ladakh run by Mahabodhi and SOS and nearly 100 are staying in it. Now it seems that the tradition of respecting elders is eroding away with time.  
We are also planning to carry out awareness campaign themed 'Bridging the Gap' in different schools on the importance of spending time with grandparents. Also, there is a need for elderly association in every village which will work for the welfare of each other. This will give a common platform to share their feelings, idea, and thoughts. If any member of the association faces a problem with his / her family members the others can go and talk to them.

Solution:
 
    Spending quality time with the elderly people
    Awareness among children about moral values is important
    A strong family bonding is necessary